PREMIERE: Chill Out To Tweed Coast Hip-Hop Trio Gratis Minds' New Video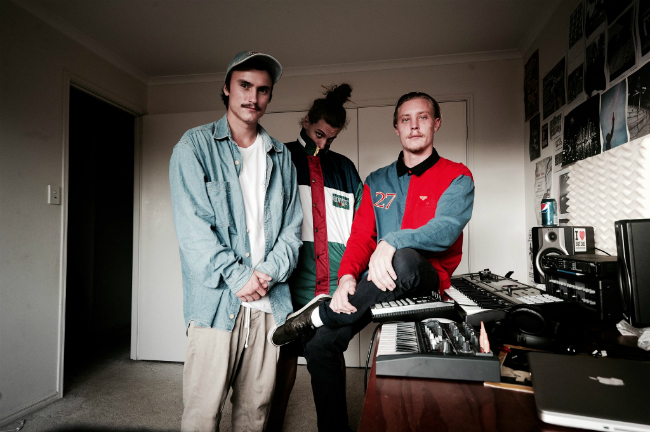 While the northern coast of New South Wales breeds a plethora of easy-breezy surf rock, it's not everyday you see a kick-ass hip-hop trio emerging from its beautiful beaches. Aiming to break the mould, Gratis Minds have dropped the relaxing video to their single Still Coolin', ensuring that it won't be long until the Tweed Coast gets the recognition it deserves. Seriously, what's better than chilling out to some smooth, jazzy, drinks-on-the-beach inspired rap?
Featuring footage from Ella Archer, Leeze The Kid, and Gratis Minds themselves, the music video cements the easy going beach lifestyle even further, showing the trio making tunes in their home studio, performing, skateboarding, bombing some hills, and of course smoking and drinking by the beachside.
"…the swinging bass line alone will have you head nodding and chucking shakas in no time."
The first single from their upcoming self titled EP Still Coolin' boasts an incredibly bright and laid-back beats reminiscent of productions from a bygone time with a jazz influenced trip-hop twist. With their very own Jay Orient on the pads, the swinging bass line alone will have you head nodding and chucking shakas in no time.
Lyrically, the pair of coastal comrades Jon and Tay come through with an effective, reminiscent and cheerful tune, promoting friendship, unity and all round good vibes. Mix this with a calm flow, tasty wordplay, and addictive melodies, they prove to be one of the most perplexing pair in the scene of late.
Consisting of emcees Jon Doe and Tay D alongside producer Jay Orient, Gratis Minds proves to be one of the most promising upcoming local hip-hop groups to date. Bringing their unique beach life into their music, the trio have a seriously awesome sound which is sure to turn some heads. We can't wait to hear what the lads have planned next, but we're sure it's going to be seriously dope.
Keep your eyes peeled, as Gratis Minds' self titled EP drops Friday, 1st of July.
Gratis Minds EP Launch
SAT 20 AUG
Spot X, Coolangatta