Premiere: Counting Silence Unleash Their Brand New EP, 'Faraday'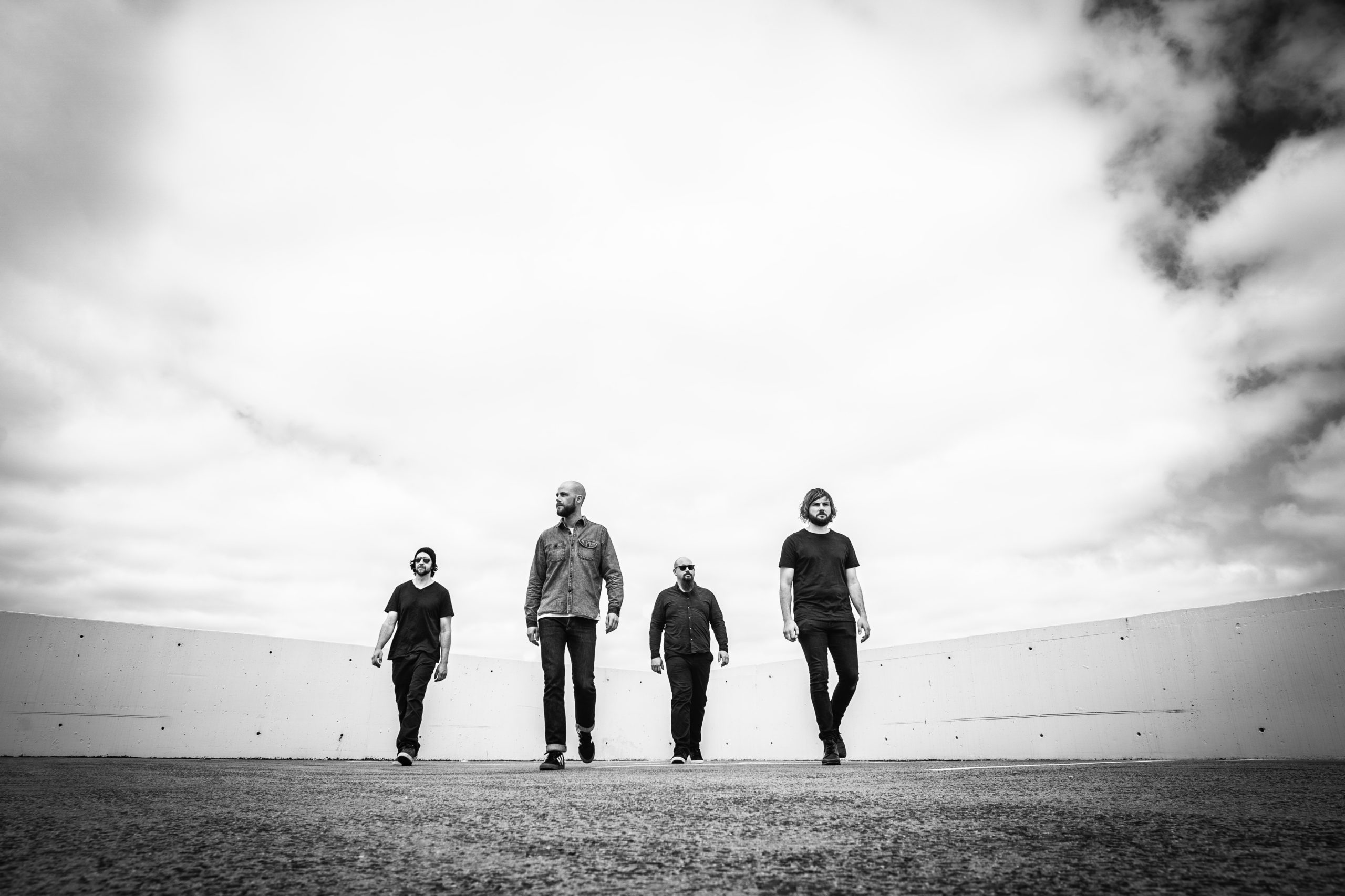 Melbourne alt rockers Counting Silence are set to unleash their brand new EP, Faraday this week and we've been given the very first spin and even a track by track walkthrough of the 5 track belter.
Counting Silence is the collective minds of four life-long musicians who want to each bring their unique offering to the band. Vocalist Chris Fullwood, guitarist Wayne Bauman, bass player, Eric Stock and drummer, John Rankin wish to take listeners on a journey of epic music. And with Faraday the EP that's exactly what they do. It's an EP that demands your attention from the the opening self titled tune. Below is our exclusive track by track walkthrough from lead singer, Chris Fullwood.
Faraday
Faraday felt like the right track to kick off the EP, because it has some twists and turns in it that, I think, nicely sets up the wild ride to come. I love how the tension slowly dials up throughout the song, then peaks in its ferocious outro (which always gets me pretty sweaty, if I'm being completely honest). Lyrically, this song is about that human trait of building a story in our minds, to justify something we've done. It considers how we protect those stories with everything we have.
Living Proof
The instrumental for this track always conjured a mechanical feel for me – there was something 'not human' about it. So that became my inspiration for the melody and lyrics. While I aimed for natural-sounding vocals on all the other tracks, I experimented with fairly overt layering and processing for this tune. And I really like how it turned out – it's got a unique personality, and has become a special moment on the EP for me. The lyrics explore augmented reality, and the merging of our digital selves with our "real" ones. It asks what an entirely digital existence might feel like, what might be missed, and which parts of our physical lives could never be replicated in a digital world. It questions whether an eternity of that could ever be better than the brief, beautiful and sometimes ridiculous time we get to spend here on Earth.
Momentum
This song holds a special place in my heart, because it was the first one I recorded with the band. So, it also marks the beginning of this EP's creation. Much like Faraday, it sits right at the core of our sound and is a great representation of what we do. The lyrics are set in a Cormac McCarthy-inspired landscape – baron, sprawling, unforgiving. And considers the navigational skills, emotional fortitude, and grit that might be required to thrive in this kind of environment.
Restless
This song just comes steaming out of the gates. John's huge drum fill kicks it off, then Wayne storms in with his biggest shred moment of the whole EP! It chugs along from there, propelled by Eric's bass work, then twists and turns through some quieter moments before punching into the chorus.
The bridge is one of my favourite sections on the EP. Wayne's guitar and Eric's bass parts dance so nicely with one another. Part of me didn't want to "ruin" all that gold with vocals over the top, but we found a melody that (hopefully!) does it justice.
It's a really fun song to play, and we think it'll be a favourite among our live set.
Shake the Sun
John, Eric and Wayne created a really cool push/pull dynamic in this track – it's laced with interesting and complex timing patterns, and tense, drawn out moments. I think it's one of those tracks that'll offer fun new things to uncover with each listen.
The lyrics are a bit of a tongue-in-cheek take on those (often confronting) moments when you realise that you've made the wrong call, or got yourself in a bind, and need to reassess your decision-making tactics. It's set at a party, where someone is trying to decide whether to leave the toxic environment, or stay and just get wasted.