Premiere: Crosstown Killers Ooze Cool On Their New EP, ' Exotic Psychotic'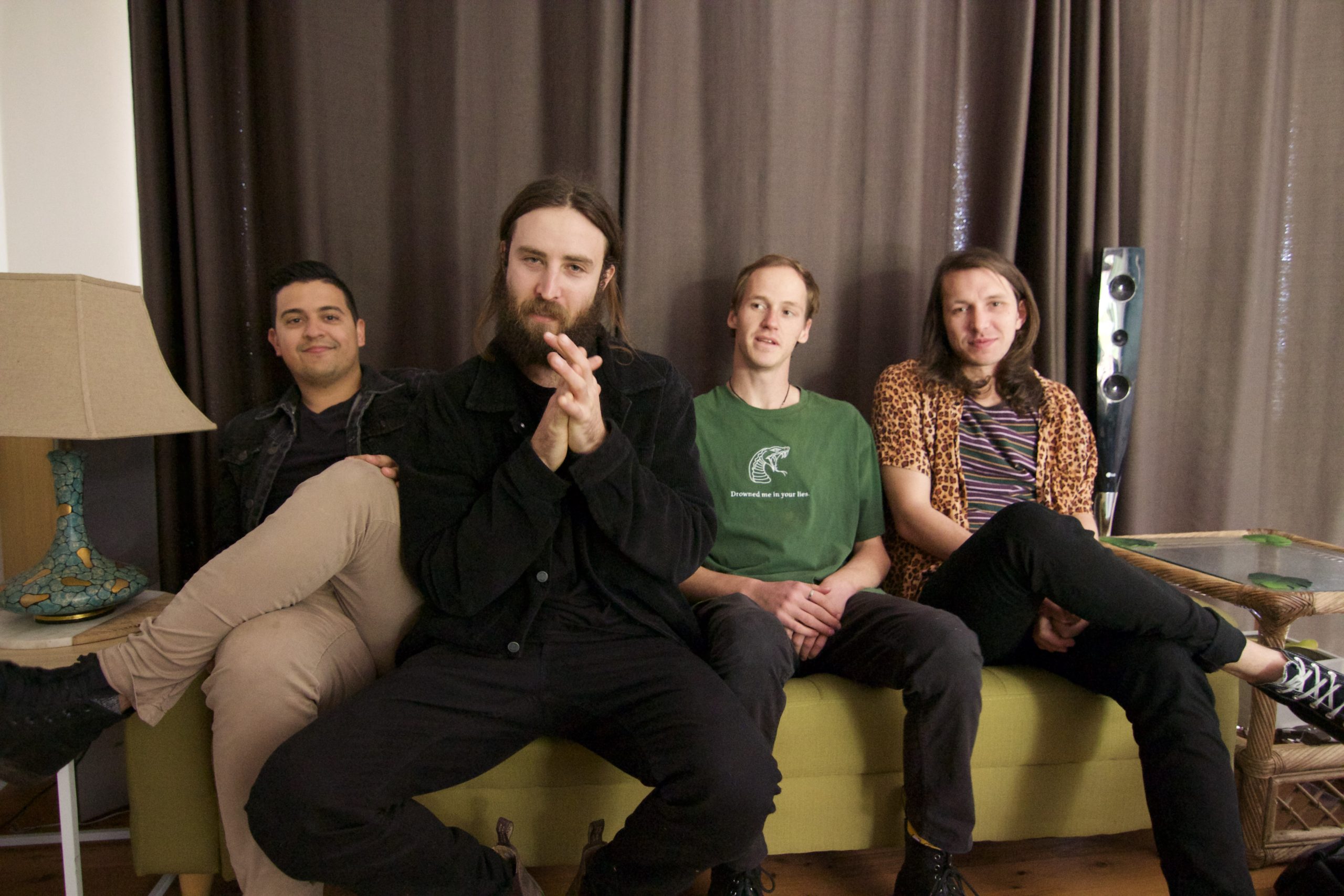 Central Coast psych rockers Crosstown Killers will unleash their brand new EP, Exotic Psychotic this Friday but we've been spoilt with the very first listen right here today! The fresh new EP comes after a slew of singles this year.
Exotic Psychotic stands out as not only a classic style rock feature. But there is something about Crosstown Killers that has them stand out above the rest. If you're a fan of Kasabian you're going to love this new EP in full. Super cool guitar work with almost sexy vocal delivery. It features there super well received single, IOU which has seen some massive radio play nationally and online love. We have been double blessed today as Crosstown Killers have thrown us an exclusive track by track walkthrough of the 7 piece EP.
Keep moving on: 
This song was written in the heat of the moment during a jam. It's definitely one of the more upbeat songs we play and generally the last song on our live set list. The title pretty much explains the meaning behind it haha. Just touching base on that's there's always a tomorrow and not to dwell on the past to much. 
IOU: 
Had this tune written for a few years now and was previously played in a band I used to play in (IVY). It's always stuck with me as I thought it wasn't a finished product with that band. It's about things better then money in hindsight. Got the idea from the movie dumb and dumber actually haha. 
Kissing the sky: 
One of the first songs we wrote and jammed in Crosstown Killers. I wanted an upbeat musical section for the more darker lyric content. It's about being at one with death.
Exotic Psychotic: 
The title track of the EP. It was ultimately a good choice I reckon. As I wrote this song in my head before I even had the music written, it's generally around the other way. It was written one afternoon as I was a little, let's say affected watching Happy Gilmore. It was the scene where he was learning to putt and Chubbs asked him to go to his happy place before he took his putt. He cleared his thoughts which abled him to focus on his shot. So I took that concept and put my own twist on it. My own happy place. 
This World Is A Modern Day Jail:
It's a song about boundaries and the people that wish to push those boundaries. It's song that let me vent my frustration and allowed me to see that things weren't so bad. Sometimes life can be stressful and hard. I'm not much of a talker. So songs like this are a good way for me to express the way I feel. 
Whenever I'm Wrong: 
This one is probably one of the more personal songs I've written. I normally write about past experiences, memories and dreams. I never usually write about myself personally. But on this tune I did. I'm at an age where I realised I ain't changing even if it might be for the good haha. I've been caught in a lie once or twice, i dare say everybody has. Nothing over the top but I have lied in my life. It's probably something I'd like to change, but I can't change the past. So this song is about me not second guessing myself. It's about living in the moment and owning my mistakes. 
We Don't Belong Here: 
I've had moments of depression and anxiety. When it comes on, I don't feel like myself. We Don't Belong here is pretty much about me singing to myself to get myself out of my own head. Life's meant to be enjoyed. So whenever I find myself in doubt and a little confused. I take a step back from what I'm doing and think about the things that make me happy, ultimately what this tune is about. It might not work for everyone but it does for me. Music is my way of expressing myself without having to hide behind something I'm not.