Premiere: Dani El Rassi Reveals Her Touching New Single, 'Til You Run Out OF Words'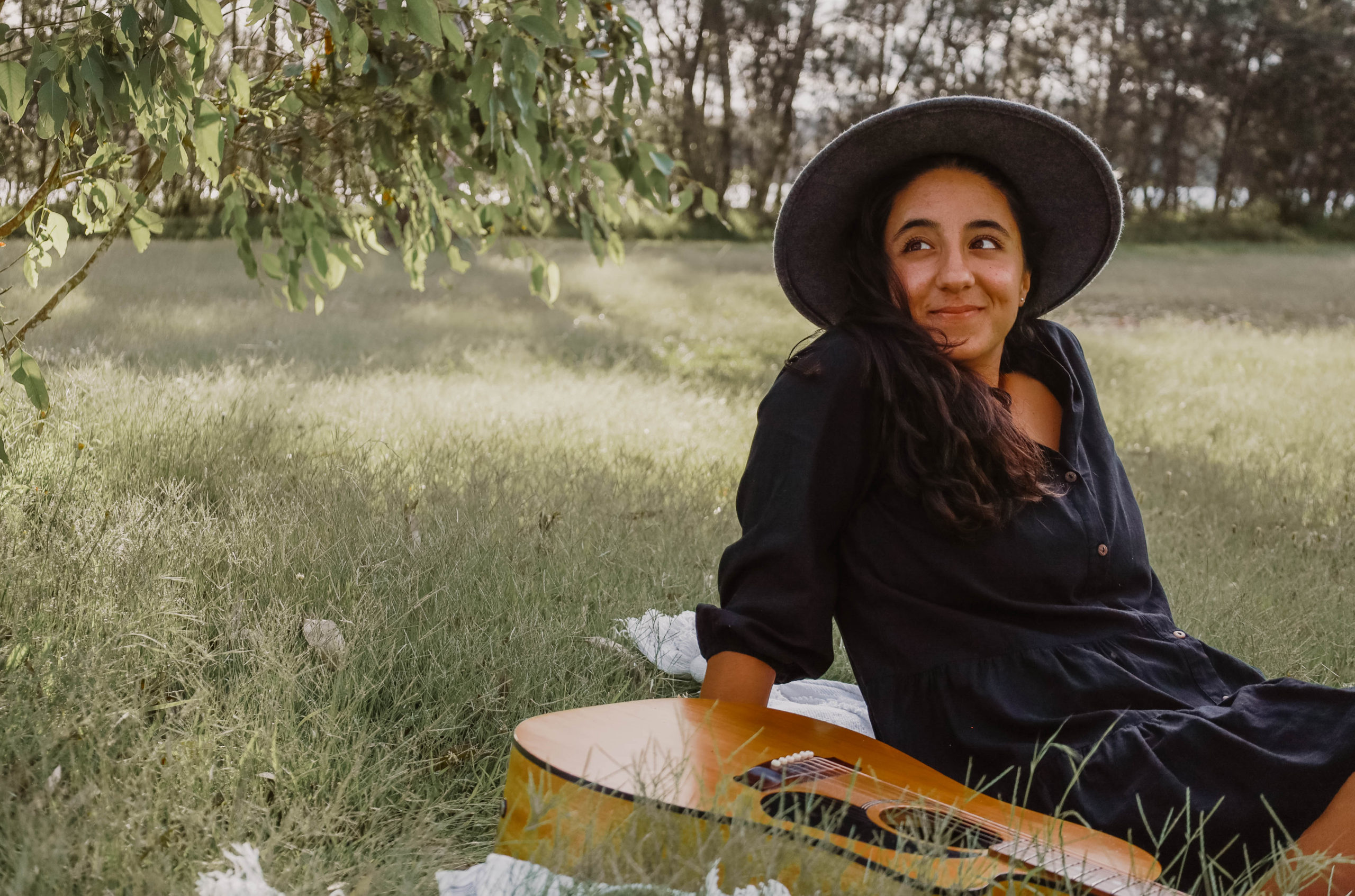 Sydney indie folk artist, Dani El-Rassi will this week reveal her touching new single, Til You Run Out Of Words and today we're stoked to bring you the very first spin and viewing of the heartfelt new number.
Til You Run Out Of Words is a gentle track that connects from the instant you press play, soothing guitar strums with El-Rassi's soothing vocal delivery take you off to a magical place. The tune is quickly accompanied by some further upbeat drums and piano work to compliment things a little further.
"I wrote this song during the heart of the first lockdown – or just after – when we were finally allowed to rehearse again. I was aching to see my friends and family, aching to play shows. The first line appeared to me during that first rehearsal with my band after a year of being apart. "We can talk, until you run out of words" were the words I heard from a close friend during the ongoing battle that is the pandemic, anxiety, international conflict, anti-racism rallies, and so on. The music and lyrics of the rest of the song quickly fell into place and everyone in my team and family knew straight away it was going to be a big one. 
This video clip was shot on Wiradjuri country in Wagga, with my two very talented Naarm-based friends (who are also artists, multi-instrumentalists, videographers, photographers) Nayomi and Maxon from 'Heaps Stoked Productions'. I knew straight away they were the right people for the job. The song is all about learning to find comfort within yourself, and knowing when to seek help externally too. These ladies have been incredible friends to me through some very hard times. It's a big message about mental health and the fact that it really is so normal, and okay, to not be okay. The video is me having a day out, doing things I love – bush walking, picking flowers, writing music, bike riding…. things that nourish the soul. Things that remind us that we can heal ourselves if we go within. I'm so thrilled that my message, amongst a sea of other voices for mental health support, is being spread into the world now." –Dani El-Rassi
Dani is set to take on quite the tour across NSW, Vic and ACT throughout March, April and May. Check out the dates below and get along to enjoy this wonderful talent. Til You Run Out Of Words is available Friday March 11th but you can listen and view right here exclusively, today!