Premiere: Drop Into A Lucid Dream With Francesca Mountfort's 'Cosmic Raven' Video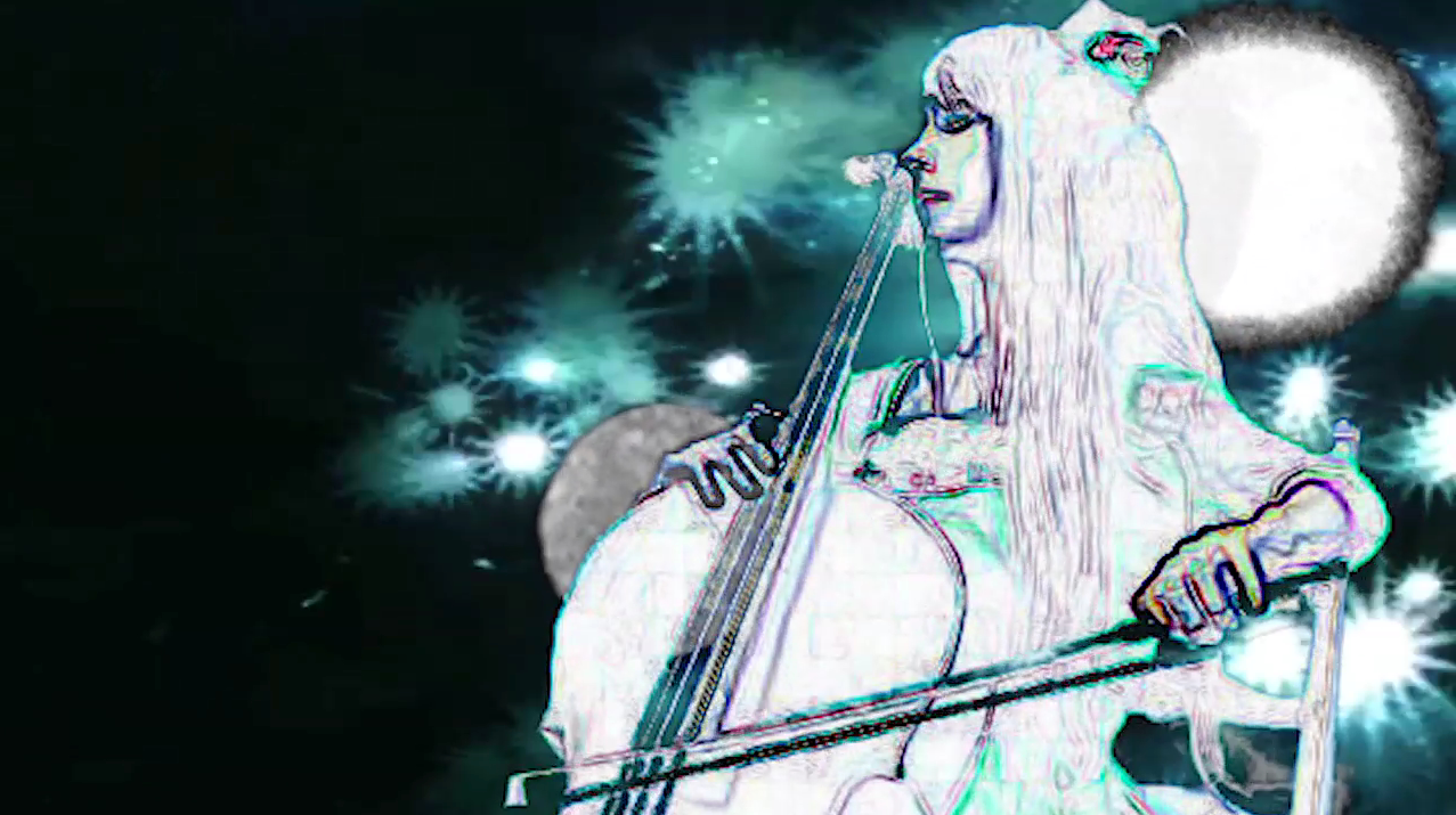 Few words can truly convey what you're about to watch. Francesca Mountfort's Cosmic Raven is, by every means of its definition, hauntingly stunning. Before its official release, Francesca Mountfort is kind enough to give AAA Backstage a first look at Cosmic Raven's visual component.
The track, deriving from her 'Swift & Raven' album of last year, was recorded with Joshua Delaney, of Rat & Co fame, and shows true mastery in its musical composition. Mountfort creates incredibly picturesque and sprawling instrumental music using solely a cello. What makes her music so compelling is the daring juxtaposition in play–immediate emotions of delicacy and tangibility are conjured while listening to the dark ambience of Mountfort's songs.
Music, at its deepest core, is meant to evoke emotion and feeling. Mountfort's work does just that with the aid, or lack thereof, vocals, percussion, bass and anything in between. On Cosmic Raven, the lone cello is distilling and raw–grasping for air, almost, as its claustrophobic tone sparks imagination and exploration from the listener.
"The cello is my voice. Through the cello I feel like I am able to express ideas and feelings that for me are beyond words. I want to create a space through my music and shows, where people are able to switch off from reality and to experience a state that may be more like a strange lucid dream," says Mountfort.
Cosmic Raven's accompanying video–created by long time collaborator Tom Hume who also assists in the visual effect for Mountfort's live show–follows as many anti-traditions as Mountfort's music projects. It's breathtaking and so difficult to look away from–pastel, water colour-like textures and dreary landscapes. Think a-Ha's Take On Me video clip but with a heavier embrace on classic natures with instrumental layers and techniques added on top. Cosmic Raven is in its true form when paired with its visuals–this is music at its most serene.
Like what you hear and feeling amped to take yourself to another world in a live setting? Francesca Mountfort is playing two very special dates in June and July–the former as part of Tasmania's prestige underground music and arts festival, Dark Mofo. Scope her live dates below and watch the video.
Francesca Mountfort Live Dates
THURS 15 JUNE
Dark Mofo Festival, Tasmania
SAT 29 JULY
Open Studio, Melbourne