Premiere: Edgecliff Light It Up On Their New EP, 'Uproar'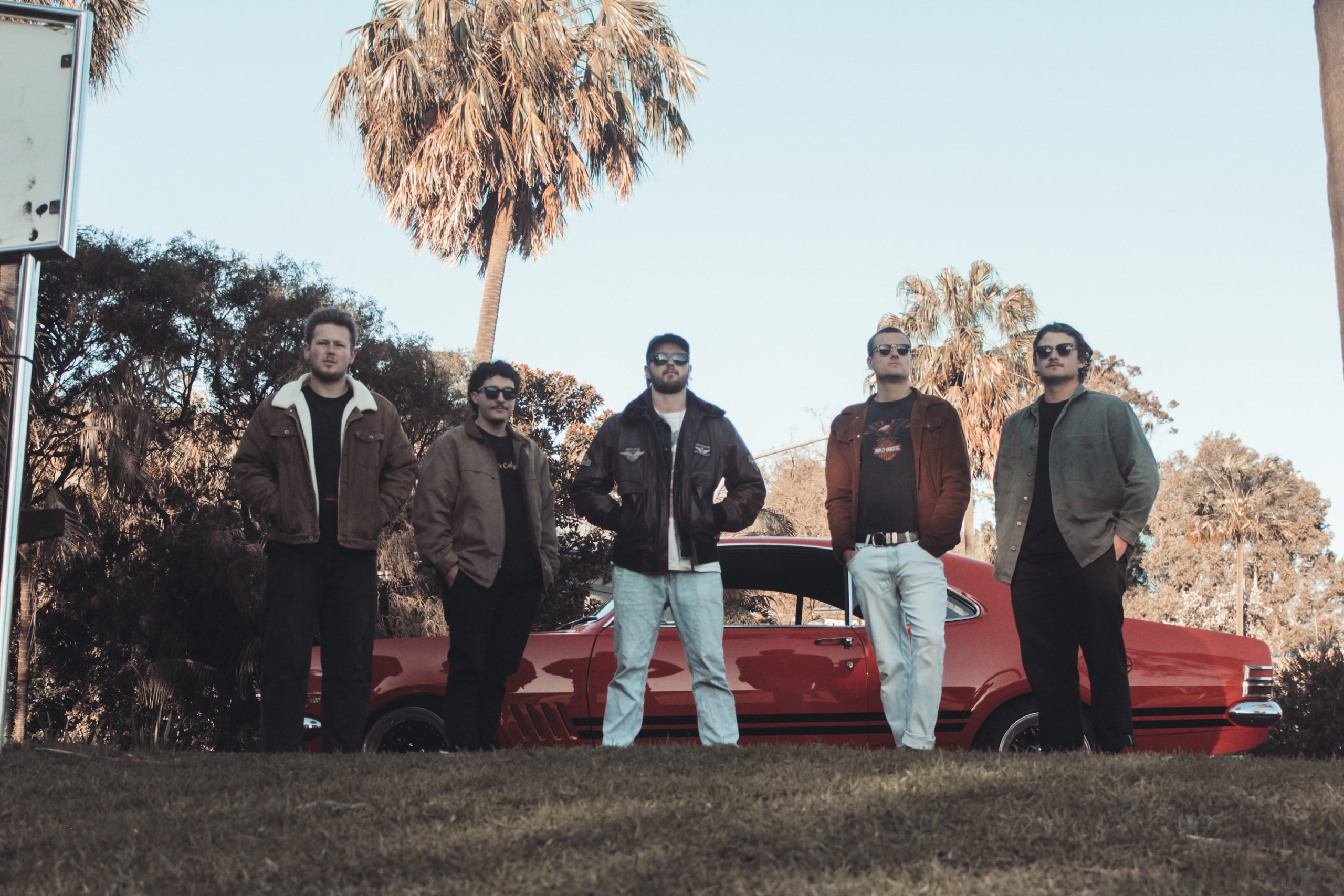 Sydney indie-rock five-piece, Edgecliff will this week reveal their much-anticipated EP, Uproar and today we're stoked to share with you the very first spin of the 8-track banger.
Featuring the previously released single, Running On Empty, the full feature EP is packed with mega rock moments. Throughout the entire experience, listeners will be thrilled with stadium-style drums, slaying guitar riffs and some true badass vocal deliveries.
Best served loud with that dial notched all the way beyond 11, Edgecliff leaves nothing behind as they showcase their mega talent for writing toe-tapping rock riffs. The lead single, Running On Empty evolved after Edgecliff was approached to write a song about the Running On Empty Festival, which took place in Cobar.
"We were asked to write a song to honour the Running On Empty festival, which took place in Cobar, a town that holds great history within the band. The festival took place in September for the 40th anniversary of the 1982 Australian film, Running On Empty. We were honoured to be given the opportunity to write this track and to play the festival!". And of the track's deliciously rowdy-yet-familiar flair, drummer Jacob Lock explains, "For this one we really wanted to go for an old school rock n' roll belter to get the people dancin! It's got that dirty rock groove that you can feel in your bones and reminds you of the old school Aussie rock we grew up on".  – Nick Murace, Edgecliff – Keyboardist.
The dynamic heavy-hitting EP, Uproar is available tomorrow but you can listen right here exclusively today.
EDGECLIFF – UPCOMING TOUR DATES:
SAT 5 NOV | COBAR YOUTH CENTRE, COBAR NSW | ALL AGES
SAT 5 NOV | COBAR GOLF CLUB | 18+
SAT 7 JAN | FACTORY THEATRE, SYDNEY NSW | 18+