PREMIERE: Hey Baby! Continue Their Break-Neck Punk On 'Kids'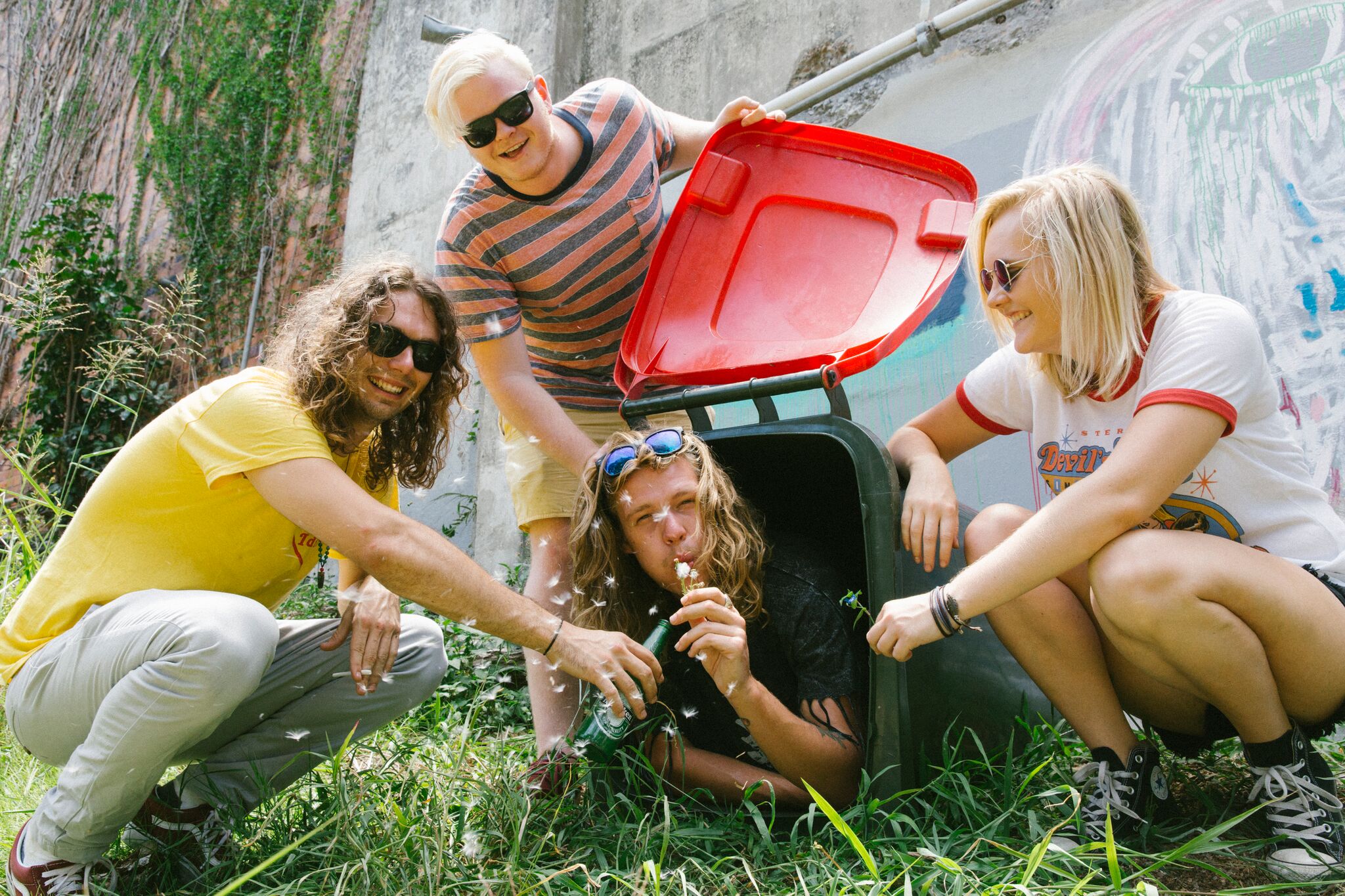 Hey Baby!'s energy is something to be marvelled. Punk rock at a break-neck pace, there's no slowing down this Brisbane quartet anytime soon. Previous single 1-800-WEED saw them rise to meteoric local fame and now they're following it up the polished, incredibly boisterous and controlled chaos of Kids. Before its release later this week, AAA Backstage has the exclusive premiere.
Exhilarating and thrilling, this short, sharp and pounding 3-minutes of punk is a fresh restructuring of the Brisbane scene. Spawning, arguably, the biggest Australian ratbag punk in recent times, Dune Rats, Hey Baby! one-up them with several avenues of musical charm and technicality. Riddled with claustrophobic drum fills and tempo changes, Kids is an excruciatingly fun track.
Lyrically, the band make a punk version of Arcade Fire's infamous suburban angst anthem, Neighbourhood #1 (Tunnels). It takes what you love and remember the most from being a kid and injects into the mundanity of having a 9-5 adult life. It's all about feeling good, feeling great and not having a care in the world—the life of a kid in the 'burbs. Sure, you can also pin that to most of FIDLAR's tunes or even early WAVVES, though Hey Baby! keep the punk chaos more contained and methodical.
Frontman Kacper Majchrowski relays the song as a nostalgia piece—recalling the best relationships and memories made when he was young. Those moments are some of the strongest in his mind and he hopes to convey that sense of purity in his music.
"Everything was new and everything was exciting, our lives were kind of chaotic, and we didn't know what we were doing or what we wanted to do. But, that situation kept us on our toes and had its own strange, exhilarating buzz," relished Majchrowski.
Produced by studio wizard and bass slayer from The Belligerents Konstantin Kersting, Kids is a quick taster of the group's debut EP which is expected in the latter half of the year. A couple of more singles are also promised in the lead-up, to keep the hype extra crispy. They've also announced a run of dates—see below. In the meantime, exclusively stream Kids below.
Hey Baby! Live Dates
THURS 22 MAR
Rad Bar, Wollongong
FRI 23 MAR
Valve Bar, Sydney
THURS 29 MAR
Old Bar, Melbourne
THURS 12 APR
The Bearded Lady, Brisbane
FRI 27 APR
Mo's Desert Clubhouse, Gold Coast