Premiere: Jack Biilmann Unveils His Brand New Album, 'Full Circle'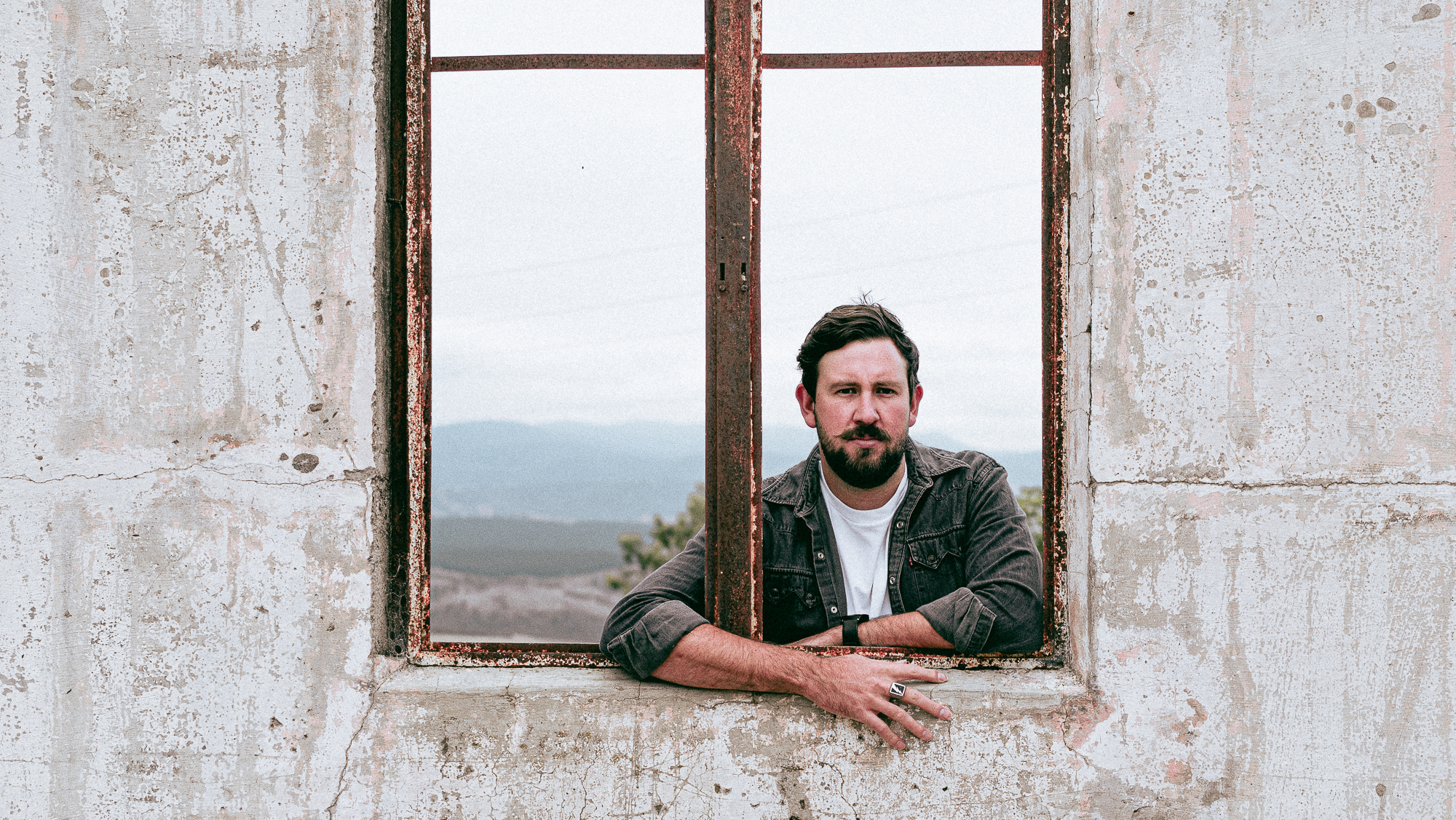 Canberra based indie roots artist, Jack Biilmann will this week unveil a brand new album, Full Circle. We have the absolute joy of giving you the very first listen of the 10 track feature. We've even been given a track by track walkthrough of the album.
Full Circle features the already released singles, Legacy and SOS. As a whole this one speaks straight from the heart. Biilmann has a particular way of writing tunes that really grab you and take you on a ride. The album was written by Jack and co-produced with ling time collaborator Matt Barnes and assisted by drummer Michael Barker, former member of John Butler Trio.
Jack will also be hitting the road on a huge tour in celebration of the massive release stopping in almost every regional centre in QLD, NSW and Vic. Catch Jack's personal description of each track below.
Mirror:
It's really easy to wrongly compare yourself to things you shouldn't.  With everything we are surrounded by these days, there's a manufactured measuring stick which is different to all of us depending on what it is we do. It's easy to overlook all the great things that make you who you are and have got you where you are. When you capture that and make the absolute best of it, that's when things really fall into place.
Grandfather's Hands:
Where I've come from and those who have created that, is always very present in my mind and a great influence on how I go about my business. I'm very blessed to be able to escape the rat race whenever I feel like it, head into the back country to the place that my great grandfather & grandfather build with their bare hands. This one sums up how much my heritage means to me and a deep connection to this place. It is dedicated to the Memory of my Grandfather Jack Biilmann Senior & my uncle Shad Biilmann. History doesn't wash away.
The Devil's Got A Bed:
I worked out pretty early on in life that its not always a smooth ride. So many things, luck and even people can go against you that can hurt you badly, change you and almost stop you in your tracks. But I learned that if you can harness that, turn the hurt, frustration and anger into grit, determination and that "Ill show you" attitude, it quickly turns into a positive driving force.  Its about using not only good but all the bad stuff as motivation to your total advantage with a sinister smile.  
SOS:
This has been hanging over me for quite some time now. In these situations, where you are just at the total end of your patience its.  SOS is basically a spilling out of words on a page about all that frustration. I looked at the words, edited them into a form that came to life as a song. This method is a completely new way of song writing for me as guitar always comes first then lyrics which was a huge discovery.
Legacy:
As I have grown up and thought about life it's natural to either look forward to the future or back to the past. I hit a point where I started to think beyond that and asked myself questions like how would you like to be remembered? What did you contribute? What mark are you making for yourself and the people you care about?  That subject and those questions run very deep. Sing the hook and think about what that means to you.
Running On Time:
Being organised, prepared and well time managed is something that was drummed into me since I was little, and that's what I've always tried to be. All those principles are great to run your life by but it's a rude shock when none of that does you any good. I hit this realisation that no matter how prepared you are, there is only so much you can do for your own success and the rest is up to luck and being at the right place at the right time. Which to be honest was really hard for me to get my head around "Time keeps cheating on me"
Plastic Roses:
I have found myself getting really cranky about what it takes to fit into pop culture at this point and the lengths people go to do it. It's so crazy and a downright shame that the world has put this almost expectation on how people should be presenting themselves with an online footprint with seemingly no other choice. How people present themselves and conform to this really shows their true colours and I hope people listen to this and realize that taking this expectation away from your life is a good thing.
Sunday Morning:
I do my thing with total support from my partner. I don't run into any issues whatsoever for being myself and living the life I want to live which is a huge blessing. We actually started this in the studio with more of a full band sound and scrapped it because it didn't have the realness it was written with. I re-recorded it live warts and all very bare bones with the addition of some backing vocals. Just as she suggested I do it ha-ha. It's a blues/soul crooner which goes out to all the lovers out there who are on really good wickets and of coarse Jodi
Weathervane:
Like Sunday morning this is a reflection of being in a great and supportive relationship but looks at the deeper side of things and some guilt of at times being selfish to pursue your own path. The mood I was in when I wrote this really reflects in the tones and overall feel of the song. It's something that people who have demanding or very different careers or lifestyles compared to their partners will hopefully resonate with. The line "I Know What I Love" really sums up the message and both sides of the coin.
Society:
This one is off the INTO THE WILD movie soundtrack, Go and watch it, its an epic film. The track was written by Jerry Hannon but performed by one of my all time favorites Eddie Vedder of Pearl Jam. I've always loved the song but this is how it got on the album. During the first Covid lockdown I was watching the news about all the clowns hoarding toilet paper and food to the point where people were missing out. I walked outside, put my headphones on, songs on shuffle and started mowing the lawn. This song came on. As it finished I literally went inside got to work on creating my own version. It had to happen as it was such a perfect song to sum up what was going on when the album was being written & recorded.
JACK BIILMANN
'FULL CIRCLE' | TOUR DATES
Apr 23rd – Club Sapphire, Merimbula, NSW
Apr 30th – The Birdhouse, Wagga Wagga, NSW May 2nd – The Bended Elbow, Albury, NSW
May 8th – The Street Theatre, Canberra, ACT May 22nd – Some Velvet Morning, Melbourne, VIC May 23rd – The Old Church On The Hill, Bendigo, VIC Jun 11th – The Steampacket Hotel, NSW
Jun 12th – La La La's, Wollongong, NSW
Jun 26th – The Stag & Hunter, Newcastle, NSW Jul 1st – Mo's Desert Clubhouse, Burleigh Heads, QLD Jul 2nd – The Junk Bar, Brisbane, QLD
Jul 3rd – Venue TBA, Byron Bay, NSW
Jul 9th – Jindabyne Brewing, Jindabyne, NSW
Jul 10th – Dalgety Brewing Co, Dalgety, NSW
Jul 17th – The Chippo, Sydney, NSW
Jul 30th – Blackbird, Canberra, ACT
Jul 31st – The Alpine, Cooma, NSW
Aug 14th – Tumut River Brewing Co, Tumut, NSW Aug 27th – The Station Resort, Jindabyne, NSW Aug 28th – The Station Resort, Jindabyne, NSW
Tickets and event info available at www.jackbiilmann.com