PREMIERE: Jacob Moore Teases Upcoming Debut EP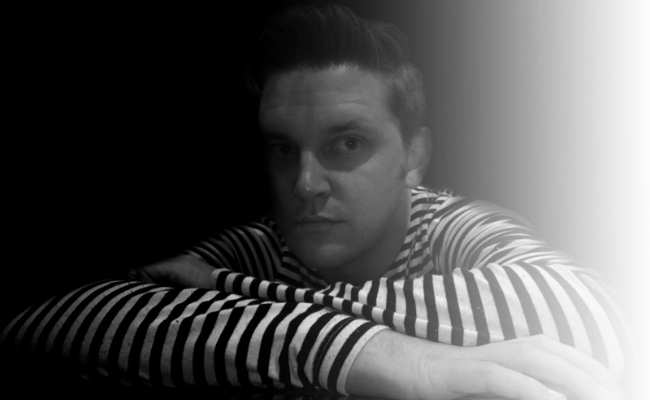 In recent years we've seen some pretty interesting combinations of sounds in popular music. alt-J unleashed their combination of piano and mumbling, Drapht got together with Dune Rats, and Skrillex combined space lasers with a derailed coal train.
However, when you bring some of the more beautiful and time-honoured genres, like 50's soul and RnB, and put them with textured and atmospheric electronic sounds, you're left with a stunning result. This is exactly what Sydney artist Jacob Moore has done in the first tease of his upcoming EP, 'All In Time'.
From Above is an intricate and layered track that combines enough technical prowess to keep you on your toes with smooth production and chill vibes. Time signatures keep jumping around (alternating between 4/4 and 7/8), and the layered instrumentation changes and evolves throughout. However, subtle sounds like the ever so faint claves and bells will keep you precisely in time.
Acoustic guitar strumming, piano chords, a crunchy electric guitar riff, and some synthesised ambient sounds fade in and out to introduce plenty of effects and moods. Add in Moore's mildly echoey vocals and the track begins to sound like it could be cut from a Tame Impala album.
Lyrically, Moore seems to be talking about the process of song writing, with lines like "When I put pen to paper/Pushing little stories out to sea/A storm rises up in me". The soulful and flowing manner in which Moore delivers these lines is both warming and relaxed at the same time, and it blends perfectly with the music atop which it sits.
The track is a taste from Moore's upcoming debut EP, 'All In Time', which is slated for release on Friday, 9th September. Moore has stated his EP aims to blend 50's nostalgia, 60's RnB, and modern electronic sounds. From the short taste that we've had, he seems to be deftly doing just that and we can't wait to see what comes next from the Sydney artist!