PREMIERE: KB Theory's Debut Single Dreams Of 'Lights Of Tokyo'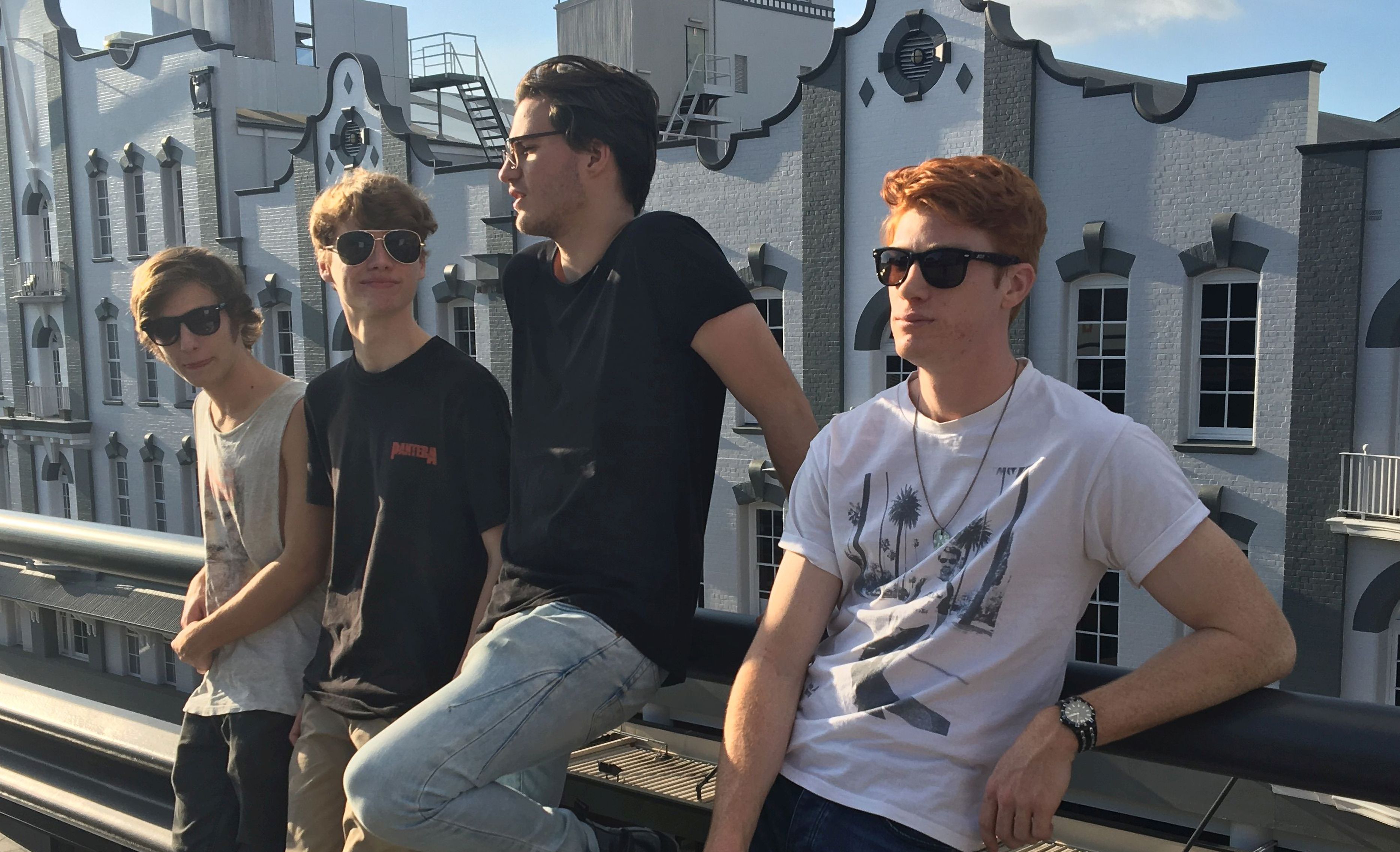 We've said it before and we'll say it again, debut singles only come once and when bands nail it, it's so, so amazing to hear. One more example of this is Brisbane's KB Theory. Their debut single, Lights Of Tokyo is a brilliant first outing from a band that has their head firmly screwed on and their minds set for the future. Lights Of Tokyo is being premiered exclusively on AAA Backstage before its official release later this week.
Cutting a very fine line between the post-punk mastery of Sincerely, Grizzly and the lyrical ingenuity of the Smith Street Band, KB Theory device something new and unheard of between these two mammoth contemporaries. Speaking of, on the surface, KB Theory seems like a cookie cutter alt-rock band. However, as Lights Of Tokyo progresses, their intricate pop melodies peek through more and gives the song a refreshing appeal—it makes them stand out from the overpopulated crowd. The rolling vocal harmonising throughout the chorus is such a highlight—making the song stick in my brain for hours on end?
For a band who's only released one song yet, they've had some pretty excellent live outings in recent times. Just a few of those being support slots against Arpier, The Gyspy Scholars and Asha Jefferies. It's also very worthy to note that KB Theory took part in the 'Live & Local' component of Brisbane's annual street party, Valley Fiesta, and made it to the fourth heat of the Brightside's Battle of the Bands.
From February to April, you'll have plenty of chances to catch the group on tour. They'll be playing four shows across the streets of Brisbane including their big single launch at Black Bear Lodge alongside Age Champion and Selfish Sons. Catch all the gig info below along with the exclusive stream of Lights Of Tokyo.
KB Theory Live Dates
THURS 15 FEB
Bloodhound Bar, Brisbane
w/ Hope Defteros & Twinfolds
DETAILS
FRI 2 MAR
Rics Bar, Brisbane
w/ Kurilpa Reach
DETAILS
WED 14 MAR
Black Bear Lodge, Brisbane
w/ Age Champion & Selfish Sons
DETAILS
WED 14 MAR
Black Bear Lodge, Brisbane
w/ Age Champion & Selfish Sons
DETAILS
FRI 6 APR
Heya Bar, Brisbane
w/ Belrose
DETAILS