Premiere: Lanstan Gives Us A Track By Track Walkthrough Of His New EP, 'Vision'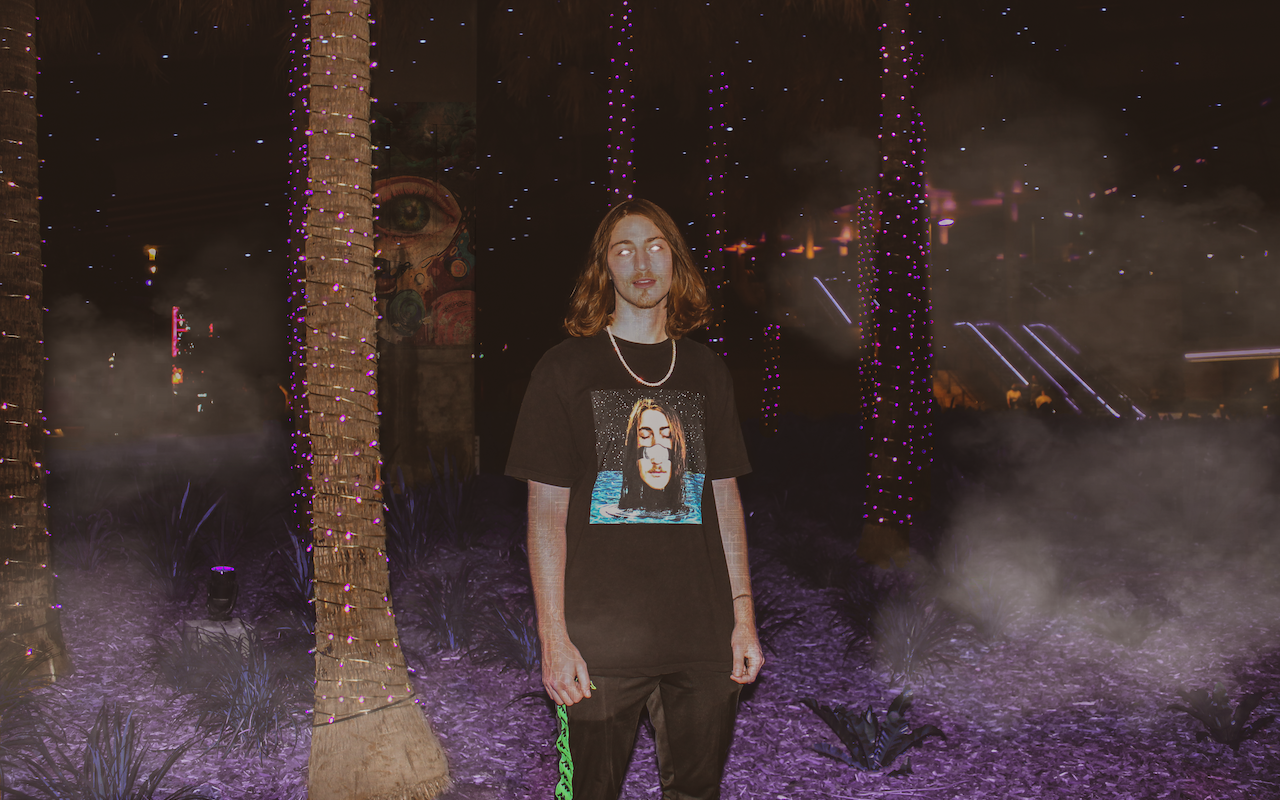 Sydney hip-hop artist Lanstan will return this week with his sophomore EP, Vision. The 7 track feature release will feature the singles, Blueprint and Trophy. It's set for release on Froday 19th Feb but you can listen to it right here today. We're also very blessed to receive and exclusive track by track walk through from Lanstan.
Lanstan has made himself a voice within his scene. One of his main goals is to help elevate the hip-hop scene on the northern beaches and connect with the youth. Vision touches on all the emotions an artist goes through when creating, writing and performing.
"Vision is me sharing my goals and ambitions as well as my fears and insecurities. It's my most direct and vulnerable explanation of my Vision as an artist. I wanted every song to strike a different tone but all surround the same theme. It's very important to me that by the end of the project, you know me better as an artist. Whether I'm singing, rapping or shouting, there's something for every fan of hip-hop music on there."
The EP comes with some help from Lanstan's good friends, Max Muller (Muller Made), Tom Garnett, Joseph Colmenero, Ollie Roland and Steven Petridis (Espa).
"This EP has been a long time in the making and has been some of the best times of my life (even with the pandemic situation). With the help of an amazing team around me I have smashed some of my biggest goals in music and continued in an upward trajectory. Reuniting with Miles for this project was a very special moment too. Although we have been making music together non-stop for years, we have been focussing on releasing our solo music and backlogging our content together.
 A lot of our followers have been begging us to drop some music together and I'm honoured that we got to do that on my project. I made sure to spare absolutely no expense on this project and spent months fixing up tiny details in the mixes as well as meticulously planning the tone I wanted to strike for the project. This EP is very special to me and I hope it will find a place in the history of Australian hip-hop music." Lanstan
Vision comes straight from the heart and it shows Lanstan is a pure talent when it comes to creating music that will hang around for a long time. Read below Lanstan's exclusive track by track walkthrough.
Blueprint
Blueprint was the first single released off the project way back in March last year. Unbeknownst to the fans, this was always going to be the first song in the tracklist. It's a passion-fueled, melodic track that would set the tone for the rest of the album rollout and ultimately, with the EP finished, act as a 'Blueprint' for the tone of the project.
All in
This is Miles and my grand return collaboration. Since we released 'Garn Servo' and the follow up project 'The Aussie Tape' in 2018, the fans have been begging us to release more music together. In 2019 we both embarked on our solo projects to show the world our individual sound and style – I released my debut solo project 'Dreams' and he made his short film 'Puzzle Pieces', a 30 minute audio-visual journey. We have made heaps of music together but have been waiting till the time is right to show the world what we have been making. 'All in' is a braggadocious banger with Miles and I professing our commitment to our craft.
Trophy
In fitting with the concept of Vision comes the third track 'Trophy'. Released as a single in September, Trophy was met with great praise online, heralded by Tyler Jenke of ToneDeaf as "one of the year's most essential hip-hop releases". With an array of fast-paced, melodic flows, Trophy speaks my vision into reality.
Glow
This track came together very differently to usual. Having been fans of each other's music for some time, Talakai and I decided to work on a song together. My bro Ollie Roland had just sent me a beat pack so I grabbed the first one and the chorus came out of my mouth on the first listen. I sent Tala a voice recording and the next day he sent me back one of his verse. After covid hit, we let the track sit for a while and worked on our projects until one day I saw he was in Sydney so we linked for a beer at the Gladstone. We wrote the second verse together and then went straight to the studio to record it. I feel like it came together perfectly and the anthemic vibe coupled with Tala's raw bars allows it to sit perfectly in the project's tracklist.
Script
If you listened to my first EP 'Dreams', then you would know that I like to experiment with different styles and sounds. With Vision, I aimed to create music that would translate well to live performances, with many of the tracks being high-energy and commercial in sound. While I cover a range of different styles in this project, it didn't feel complete without a moment of vulnerability. So, like in 'Go to Sleep' or 'Alone' off the last project, on this track I let myself speak openly about some of the turmoil I faced in the last year and a half since then and how it has helped shape me. I was nervous at first for the world to hear that second verse but I've learnt that being open only helps strengthen the bond I have with my audience.
Poltergeist
Poltergeist was the first song I wrote on Vision. I recorded a demo one day with Ollie but I hadn't finished writing the song yet. A week later he sent me the track back and had flipped part of my verse into an intro and added a second verse himself. I knew instantly that we had a hit on our hands. We got to perform the song once before covid shut all the shows down and it absolutely went off. My friend broke his ankle in the mosh which was awful but a testament to how hard the song goes. This track was the final piece of the puzzle as I needed a song that broke from the melodic pattern and introduced some chaotic energy. Also the EP just wouldn't be complete without an Ollie Roland feature.
Icarus
The closing track is a melancholic reflection on the pitfalls of the music industry. Mixed by Brisbane's Muller Made, my vocals float gently within the wavy instrumental, closing out the project. Despite the optimistic and fierce attitude that I uphold throughout the project, 'Icarus' serves as a warning of the dangers of wavering from your Vision.
Vision is out this Friday 19th Feb click the pre-save link here, but you can stream it below today!!