Premiere: Lennon Wells Reveal The Indie Delight, 'How Does It Feel'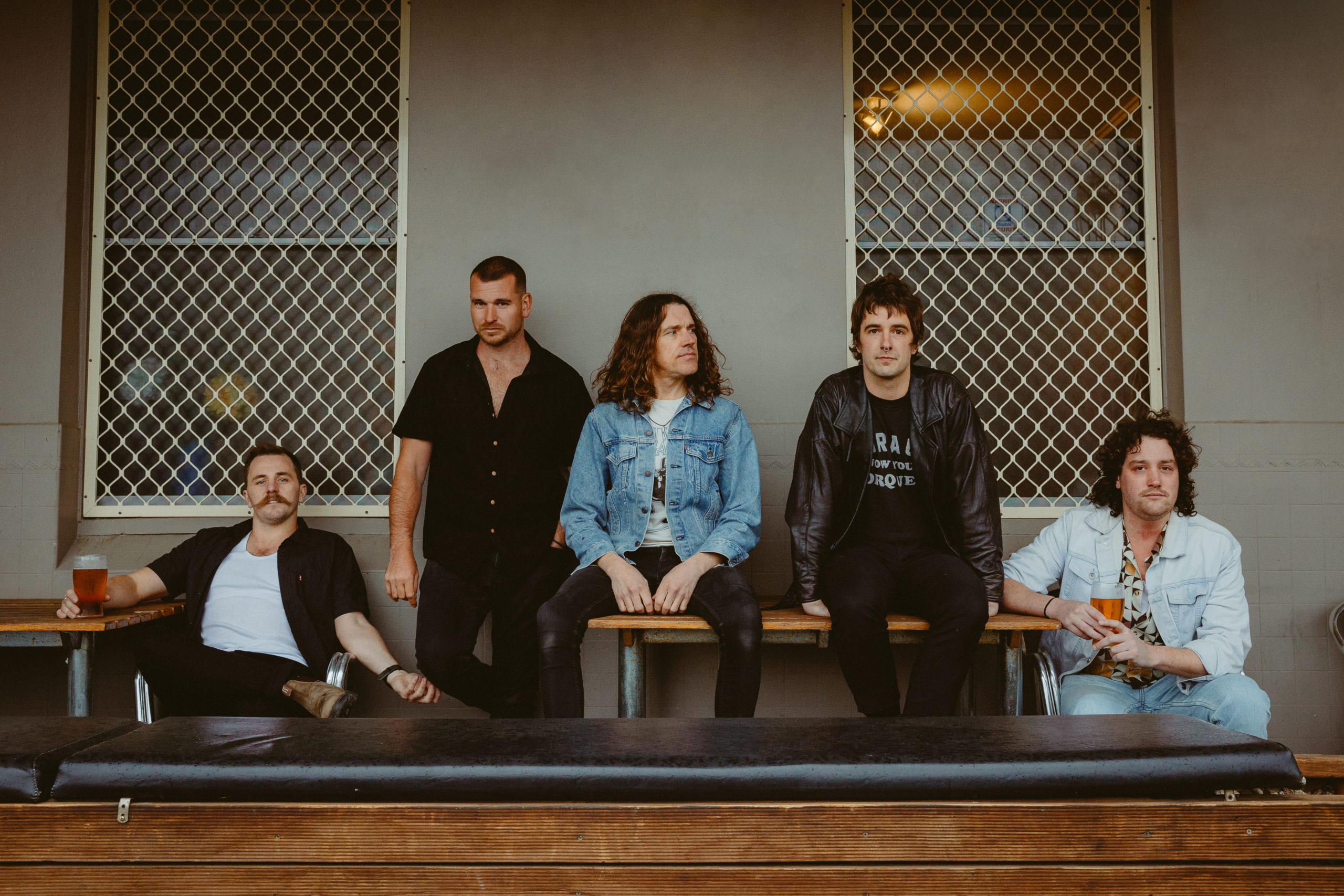 Tasmanian indie outfit Lennon Wells will this week reveal their new single, How Does It Feel. The new jam follows on from their 2021 Beast On My Back EP.
How Does It Feel ticks every box for a classic feeling modern-day indie tune. Rolling beats, rhythmic melodies, brilliant guitar work and an uplifting vocal delivery, make this one shine. The track is a dedication to all those homies out there that still have a little send each weekend when they are at an age where they should have grown out of that pattern.
"The song is about the friend that's in every group that still sends it a little hard every weekend, even though they're at an age they should probably be over it, but also, it's about how myself and a lot of mates I know have all been that stage, where you probably need to reign it in a little bit but you can't be fucked. You're not ready to settle and you don't care what people think – even if you know you're being terrible to yourself, both mentally and physically"  Ben Wells, Lennon Wells.
The band took a slightly different approach to the recording process for this new one than previous work. They wanted to capture the band's energy as a whole.
"The recording process was completely different to the last release in that, we were all present in the studio, and we wanted to record the song as one full take with all of us in the room. Previously we'd recorded parts separately – as covid restrictions meant no more than 3 people in the studio. I think 'How does it feel' really represents what the band sounds like live, and you can sense the energy and the urgency within the recording"  –  Skinner, Lennon Wells. 
Lennon Wells has teamed up with local mates Jeqa & Spooky Eyes to celebrate the release to perform at a secret venue, the Lions Dens, in Tasmania. Revealing the address later, the show will provide only their closest fans & friends and exclusive first look at the live debut of 'How Does It Feel' on Friday, November 18th.
Lennon Wells has nailed the sound on this new track; it's warm, upbeat and fun. It's perfect for your feel-good summertime playlists. It's available tomorrow, November 9th, but you can listen here exclusively today! Pre-save HERE.
LENNON WELLS 'HOW DOES IT FEEL' SINGLE LAUNCH
Tickets available via Oztix.
Friday, November 18th Lions Den Tasmania
With special guests: Jeqa & Spooky Eyes