PREMIERE: Mad Cactus' 'The King' Separates The Weak From The Unworthy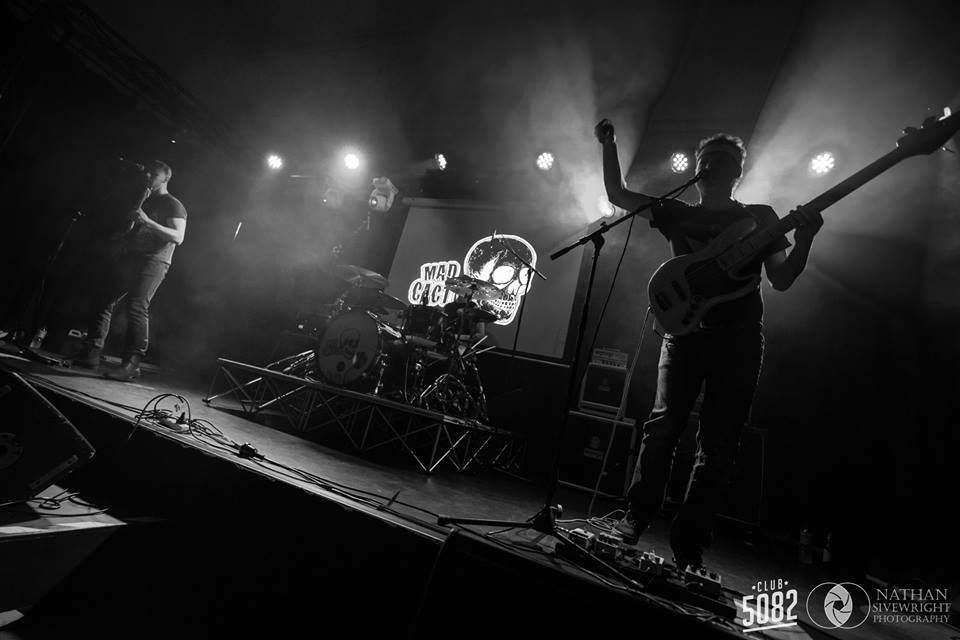 With grandeur and grace, Mad Cactus have shared another taste of their upcoming debut album, 'Thirteen Dogs'—due 15 June. The King is a ravenous belter that holds no bars. It separates the weak from the unworthy and AAA Backstage are pleased to offer the exclusive premiere.
Immediately, the guitar tones are crushing. They take ultimate control and unrelentingly blast through 3-and-a-half minutes of raging rock. It's not all abrasion, however. Mad Cactus adds colour and flair to the eruption with frontman Tim Mellonie rolling his verses over the top. He describes the motivation behind the track:
"The King is our most recent track and represents a new generation of Mad Cactus. This new sound complete with horns and female singers has a fun, 'bluesy' vibe combined with our usual hard rock style. It's a glimpse of things to come… Lyrically, the song embodies a sleazy used car salesman who flaunts his ability to make a deal in a cocky 'Trump-like' manner. He rips off unsuspecting customers by embellishing the truth, talking up cars and flirting with women. "Yeah… he's the king of the kings," explains Mellonie.
Mad Cactus don't rest on their laurels. Insanely piercing guitars aside, The King shakes and shivers with some added production flourish. Horns and harmonising female vocals get thrown in for good measure. This is all pieced together with a pummelling bass guitar, which I give mad props to for gluing all pieces together amongst the brute force. With The King, Mad Cactus make it sound so easy.
Adelaide crew, head on down to the Ed Castle Hotel in June to see Mad Cactus launch their debut album. Stream The King below.
Mad Cactus Live Dates
FRI 15 JUNE
The Ed Castle Hotel, Adelaide