PREMIERE: It's Not All Fun & Games On Matt Xander's 'Dance, Monkey, Dance!'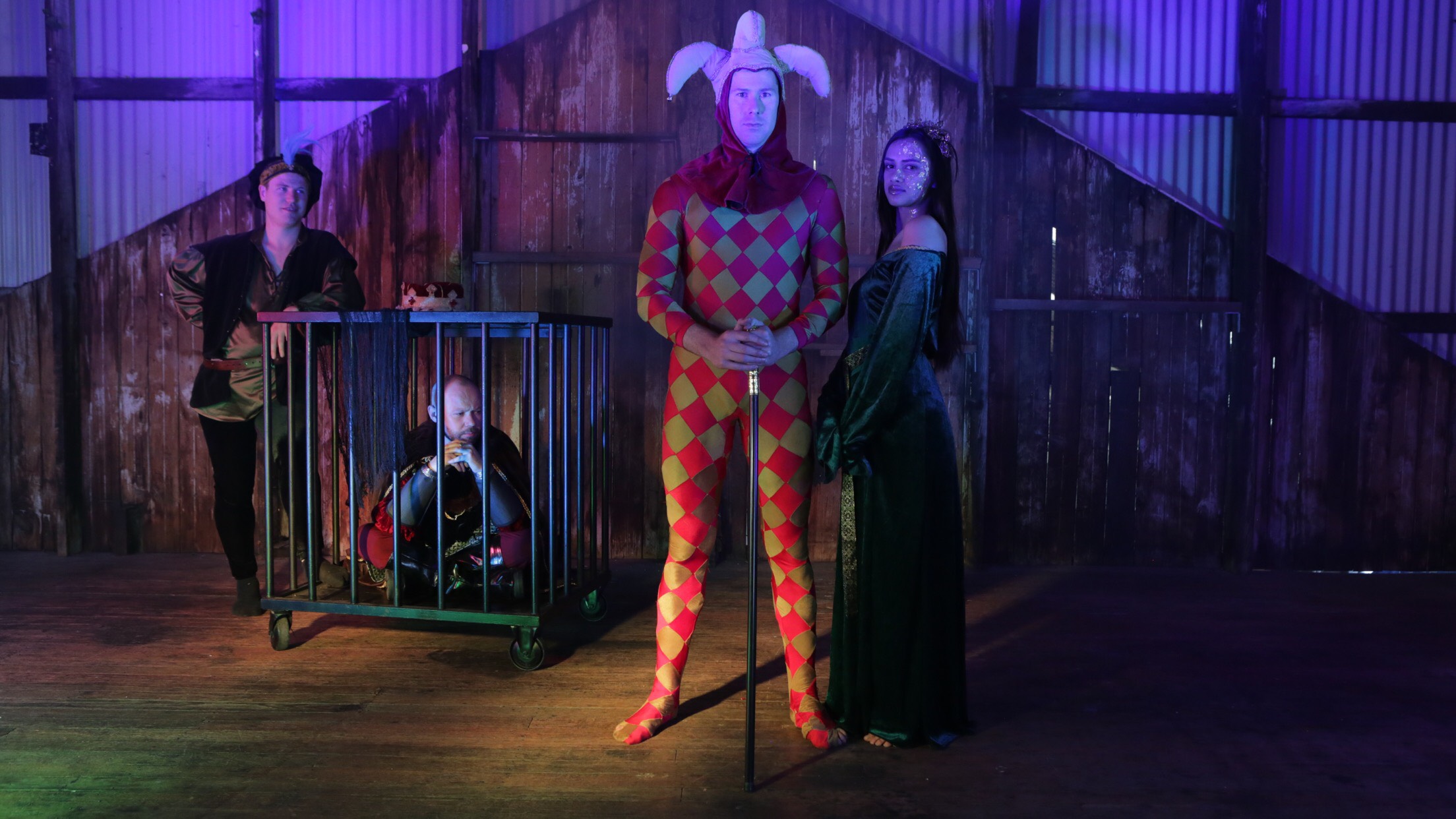 While the song title emphasises that you get up on your feet, there needn't be any direction necessary as Matt Xander's Dance, Monkey, Dance! is an apt and fun fusion of rock and hip-hop. AAA Backstage is exclusively premiering the video before its release.
There's a not-so-silent partner of Xander's behind the scenes on this track. Forces and Fury produced Dance, Monkey, Dance! and pays excellent homage to Xander's love of rock, punk and hip-hop. He expertly spits joyous rhymes and syncopated lyrical wit against a caustic rock backdrop.
The video, on the other hand, is a medieval themed revolt against an autocratic monarchy, emphasised by Xander's fluid songwriting. The film clip was directed by Sarah Maxwell. Xander, dressed a jester, sets the tone perfectly. It symbolises his tounge-in-cheek approach to hip-hop and on this track, he's more of a joker than ever.
Before we detail his live show, Xander explains that's actually built for the stage, mimicking the performance art of the video.
"It makes me want to dance, mosh and goof around like an idiot so playing a jester in the film clip was the perfect fit. I'm hoping to see a lot of limbs thrown around when I play it live," explains Xander.
Tonight, Matt Xander will launch Dance, Monkey, Dance! at Redfern's Hustle & Flow. It will be both an energetic live performance and showing of the new clip outside of the AAA Backstage audience.
Matt Xander Live Dates
WED 7 NOV
Hustle & Flow Bar, Sydney