Premiere: Misha Bear 'Heart Gallery'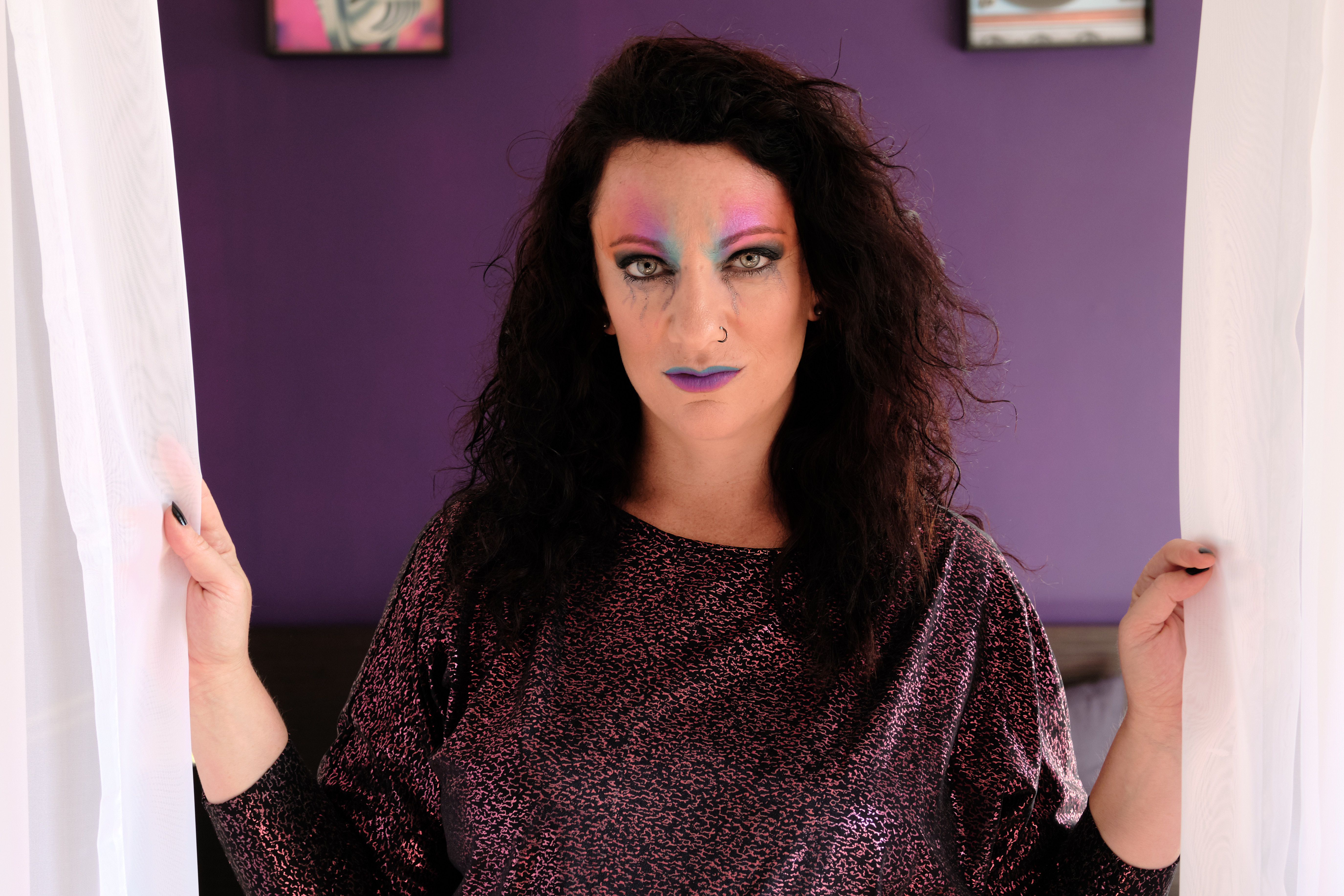 Melbourne based electro pop artist Mish Bear releases her new album Heart Gallery this Friday and today we've been given first listen of the pop maestro's release.
It's a raw and emotional reflection of Bear's life that is put together as collection of catchy electronic pop tracks. Mish Bear has also announced a launch show at the Northcote Social Club on 22nd of February with support from Duxie Franklin and Them High Spirits. We are very lucky to have the exclusive walk through of the game changing album from Mish Bear herself below.
I am beyond excited about this album. All the songs are very much from my heart, which is why I've called the album Heart Gallery. This is briefly what each song is about:
Lifestyle Lover – An upbeat catchy song about finding a temporary, casual lover to fill in the gaps between what might be 'The One'. It's about finding a lover who fits in with my lifestyle, rather than an all-encompassing love that takes over my life. This was the first single I released and has a raunchy video clip to go with it!
Take What You Can Get – Another song about waiting and deciding what I want in terms of my love life. I was feeling frustrated and exhausted trying to find someone to totally satisfy me, and at the end of the day I think most people just end up taking what they can get.
One More Minute (The Snooze Song) – A song NOT about my love life! Unless you include my love of sleep! This one is about the alarm going off and how much I don't want to get up and go to work. I have put some yawns in this song and a bit about my cat!
Love Reflected – The second single and video clip from the album. It's a love duet that I sang with Perth musician Mathew Jonath. I wrote it in Tassie when I was longing for a family to go on holidays with, and feeling sad that I don't have my own kids or partner.
Chameleon – This song is another upbeat one about being able to blend in anywhere, with anyone. It's my first time giving rapping a go too!
The Mirror – A scathing report from a Tinder date gone wrong! Brutal honesty is not the best way to get to the next date! My most dancey track on the album, and also very catchy.
Waiting – This song is very much a sad, sorry song about waiting for the right man to come along, and feeling like the wait goes on forever.
Sugar Coated – This was actually released a while ago and my band have being playing it for the last couple of years, and there is a cool lyric video by Brad Houston. It has been re-mixed since then, and now has even more dynamics. Again about a man I was dating, it's a song that expresses that if it's right it really shouldn't be this hard.
Tumble – This song captures that small moment in a relationship where things are going right, before all the resentments pile up. When I wrote this I felt a sense of exhaustion that there's only so many times I can go through all of this, before I just won't have the energy to get up and start again.
Toy Boy – A break up song with a younger man. My producer David Herzog had fun with this one, including a real 1940's sounding brass band with plenty of tuba, since the song is in a ¾ oompa pa style.
Morning Love – At the start of a new relationship, feeling love bursting from me, but hesitating to tell him how I feel because he might not say it back.
MISHA BEAR
'HEART GALLERY' | LAUNCH SHOW
22nd Feb – Northcote Social Club, Melbourne, VIC
Tickets available at www.eventbrite.com.au | 18+