Premiere: Modality Turn It Up To Eleven With Their New EP, 'Fatal Empire'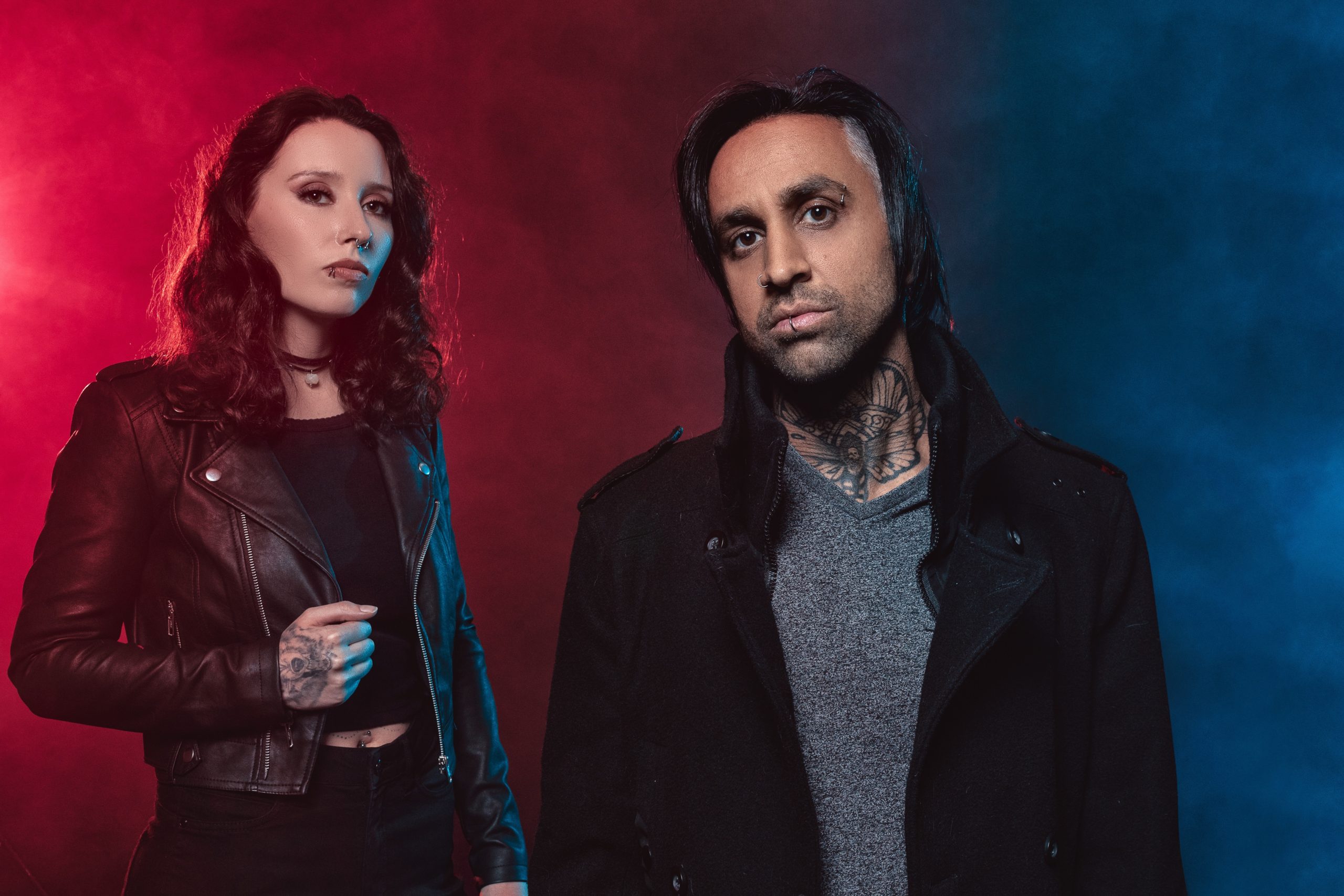 Melbourne-based prog metal outfit, Modality will this week reveal their new EP, Fatal Empire, and today we have given you the very first spin of the slapping new release. Alongside the release of the EP comes the news of a run of shows stopping in Melbourne, Sydney and Brisbane.
Fatal Empire is a collection of tunes that screams everything Modality has become. It's six tracks of raw energy, massive sounds, ripping guitar work and some cumbersome hitting drum work. A body of work that will sit perfectly in any metal fans' playlists, it's a combination of melodic moments and classic loud choruses. The band highlighted each track by touching on a range of themes.
Apex
This track is about trying to cope with what life throws at us and facing the weight of the world in which we live. It might feel sometimes as if there is a dark cloud or something hovering, taunting you and won't leave you alone. Life can be harrowing and constantly throw curveballs and hurdles our way. It speaks about feeling like you are being held underwater and struggling to breathe. These are struggles that we've all felt at some point in our lives, but at the end the song explains that these things will find you (and they will), and the only thing to do is face them head on.
Death Party
'Death Party' has a bit of a sarcastic attitude, and lyrically it is a piss take on our Government systems. A lot of our past and current leaders have often offered false promises on things they couldn't deliver, not really seeming to care what the outcomes may be. Morals skewed by politics and selfish motives, they find themselves repeatedly covering their own tracks, never coming across as fully genuine and truthful.
Hope is for the Hopeless
'Hope is for the Hopeless' is the second single from the EP. The story follows someone's continuous search for the truth, as they grapple with harsh realities. This song warns that the house of God may not always be the safest place to turn to when looking for guidance about morality.
The lyrics tackle sexual abuse against children in the Catholic Church, exploring feelings of hurt, hatred and rage. There is a constant struggle throughout the track to understand and rationalise how someone could commit acts so horrific and inflict such deep trauma on another human being, in what is supposed to be one of the 'safest places'. Feeling that the system failed them, the victim feels lost and unhinged, contemplating whether to take matters into their own hands.
Glass House
'Glass House' is the third and final single released off the EP, which dropped in August 2022. It's loaded with existential questions about human behavior and life on Earth, exploring the fragility and complexity of the world, complications of our actions and feeling the push and pull of being alive.
The Void
'The Void' is the first single released off 'Fatal Empire', coming out in September 2020. We began writing this track shortly before the pandemic started, but when the lockdown set in the song took on a whole new meaning for us. It's about feelings of depression and coming to terms with the uncertainty of things getting better or worse. It is also about the fear of becoming numb and desensitised to everything, and the fear of being reckless and destructive in the environment around you.
Filth
Closing out 'Fatal Empire' is 'Filth', which has a very personal meaning to me, and is a reflection of what happened to me in a very dark time in my life. Enduring a bone marrow transplant many years ago with only a 25% chance of surviving, the song speaks about all the complications and side effects I literally struggle with on a daily basis. Given the meaning that this song holds for me, we tried to make the music have an uplifting feel, despite the heavy underlying message.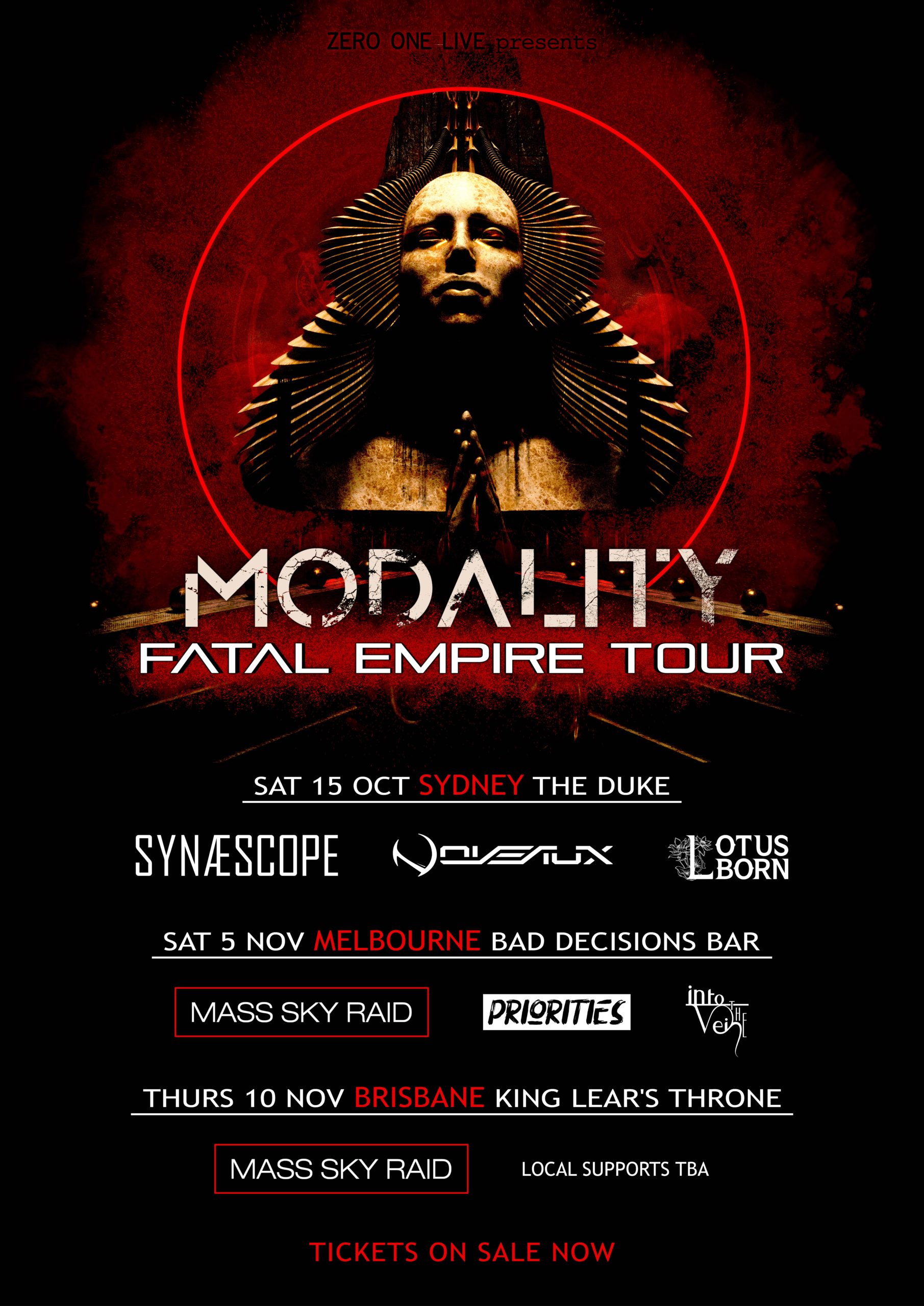 Fatal Empire is an epic return to form for Modality and showcases their ability to write infectious and unique music. It's available tomorrow, but you can listen right here today!