Premiere: Myrrh Presents His Dreamy Debut EP, 'I Reason, I'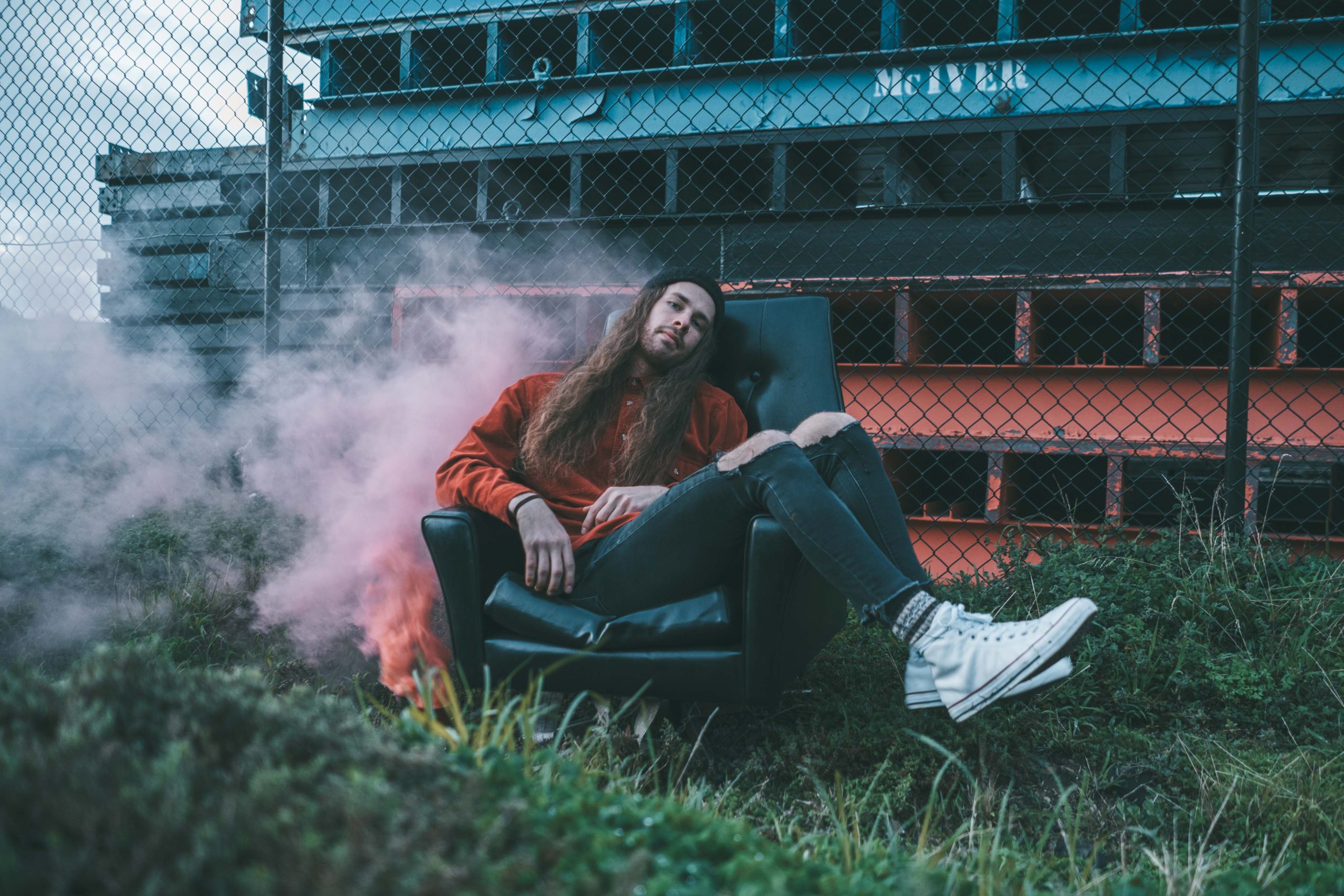 Brisbane based indie singer/songwriter, MYRRH is set to release his debut EP I Reason, I tomorrow but we've been graced the very first listen and a track by track walkthrough right here today! Myrrh is the brainchild of James Rhodes who has previously been a helping hand to some other great Brisbane artists including, OKBADLANDS, Azura, Lucinda R, Cloe Terare and Emily Coulson just to name a few. This new EP from Rhodes is his time to shine. I Reason, I is 6 tracks of dreamy, uplifting vibes that really draw you in as a listener. It's a solid mix of prog ballads, alt-pop and some incredible instrumentation. The lead track Stranger has an included visual for your viewing pleasure.
 I Reason, I
16 year old me was screaming when this track was finished. I've always thought that intro/instrumental tracks are the coolest things ever. I spent an evening with my good friend Nathan Moss of AIRPORTS and TWRS, playing around with this terrible Casio keyboard toy and bunch of pedals to create what became the main theme of the song. We were listening to a lot of Last Dinosaurs and Two Door Cinema Club at the time which I think really shows in the guitar work.
The title of this one is borrowed from a line in the song it leads into – 'Only God Knew'
"I can't discern myself despite, so I will go, and by myself, I reason, I"
Only God Knew
I am a chronic over-thinker with a nasty habit of questioning EVERYTHING for no good reason. This song is about a phase I went through where I pushed everyone away in the name of discovering "the point" – A cute little quarter-life crisis.
This was the first song I worked on with Mike Gavriel. Mike is a super-genius who makes guitars and drums sound amazing. He also mixed the entire EP! We really went overboard with layers, every part is doubled, sometimes quadrupled, at some points there are two drums kits playing, there are like a billion synths happening and I feel that approach is what shaped the overall 'sound' of this release. To me, the EP feels really dense but also sparse at the same time. Mike did a really great job of giving every instrument and sound its own space.
Coming Round
I started writing this song in a very trying time for my family. My little sister (who was 14 at the time) and I were on the hunt for a place to live and I remember one day, as we rushed between house inspections she pulled out her iPad to show me a loop she made with some random app she had downloaded. We were late to the next inspection because I had to pull over and record it into my voice memos and later that day it became the intro to "Coming Round".
I tend to get sentimental with things like that. I really like the thought of taking a musical idea and turning it into something which captures the person involved. Coming Round is about acknowledging my fear that I might not be able to take good enough care of my little sister, but deciding to persevere anyway.
"listen, Child, I know your birth wasn't mine, but gather all the things you own, and I'll show you how we can be home"
The song took on a new meaning recently as I watched that same sister overcome some pretty full-on challenges in order to raise her beautiful son, whom I also love dearly.
Ps: when we do this one live my guitarist Sam gets a solo and he's very very good.
Redder
Redder is a bit of a journey. I started writing as I realised I was developing feelings for this girl and finished the song shortly after she disappeared off the face of the earth. She had beautifully bold red hair (not orange, RED). It was all I could think about. I was captivated and the colour sort of became a metaphor for my growing infatuation which morphed into feelings of frustration and abandonment and eventually forgiveness. Everything felt increasingly intense and I wanted the production and the film clip to reflect that. Filming was so much fun! Seeing my ideas come into existence awoken some sort of deranged director in me. I lost my voice from yelling over the backing track all day. The ocean shots were fun too. I brought a bunch of friends out to help and we had a great time watching back the shots of me getting totally annihilated by waves.
Stranger
This track kind-of marked a departure or graduation from my pop/punk alt-rock roots. Don't get me wrong I still froth Blink, ATL, Paramore, Memphis May Fire, etc but I was discovering that I actually really liked pop (shoot me). I wanted to try writing something that wasn't completely guitar focused. The production process was really explorative and experimental. The 808's Drums and synths were all HEAVILY influenced by Halfnoise's 2012 self-titled EP and probably my favorite Brisbane band ever MTNS and their 2013 EP Salvage.
The song took shape over two evenings and once the production wrapped up, there was a year or so where it just sat on my hard drive.When I finally got around to writing a top-line I really wanted to capture what was going on for me when the track was originally produced the year or two before. I had grown a lot as a person and a writer so It was a really odd experience to meld my "old" production with my "new" writing. The song is about a dear friend of mine who I was a little bit in love with that moved overseas. We were kind-of doing distance but also kind-of not. It was a very confusing time, and in an attempt to protect ourselves selves we slowly distanced ourselves until it felt like we were strangers. I was really lucky to work with my new friends Visual Safari Co on the video for this one. None of us had properly met before shooting, so it was really fun to get to know the team throughout the day.
Waste My Time
Waste my time was the first song I wrote for the project and maybe one of the first songs I wrote ever for that matter. It was a rude awaking for me. I had convinced myself that I didn't care about a certain family member of mine because of some hurt they caused me. This song is me coming to terms with how wrong I was. All the parts were originally written with a loop pedal. Something about the arpeggio at the start of the song didn't feel right on the guitar so I experimented a little with different instruments until I found the sparkly harp sound that features on the final product. I love it, every time I hear it I feel like I'm in a very whimsical, very sad forest.
I Reason, I is available from tomorrow 6/11/20 but you can listen exclusively right here today.