Premiere: Nicholas Costello Returns With Sophomore Album, 'Chronos'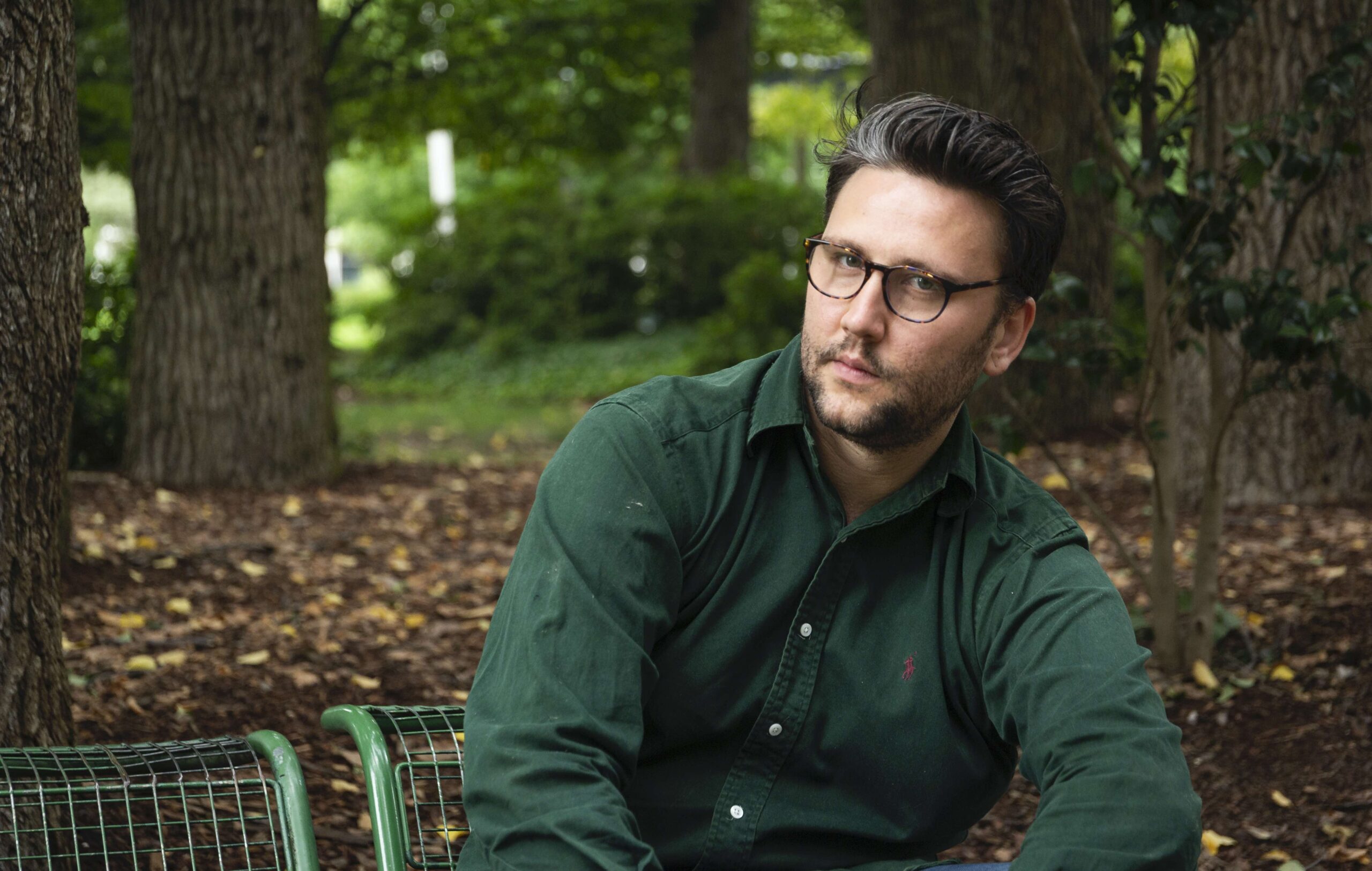 Canberra-based indie rock artist Nicholas Costello will this week reveal his much anticipated sophomore album, Chronos. Today we have the joy of bringing you the very first spin of the new release.
Chronos highlights the enormous talent that Costello harbours, spanning nine smooth tracks that deliver an essence of pure soul and are a musical autobiography of Costello's life thus far. It's something that listeners will be able to resonate with. The album perfectly accompanies a night in by the fire with a bottle of red wine. The album is Costello's best work to date, showcasing his incredible songwriting ability.
Chronos serves as a shining testament to Costello's boundless talent, a captivating journey across nine seamlessly crafted tracks that not only exude the pure essence of soul but also serve as a heartfelt musical autobiography of Costello's life to this point. The depth and authenticity of his storytelling are sure to strike a chord with anyone who listens. This album is the ideal soundtrack for a cozy night, with a crackling fire and a bottle of red wine to enhance the experience. It stands as Costello's magnum opus, a testament to his unparalleled songwriting prowess and a culmination of his artistic evolution.
The album is a beautiful journey and we're fortunate today to have a track-by-track from Costello himself to break it all down.
"The record is called 'Chronos', a Greek word for time which translates roughly to "the hours of the day".  The music of this record is meant to represent a documentation of experiences (in song form) which are laid out chronologic order as if to mimic the passage of time and the overall experience of that year. It is easily the most literal, semi -autobiographical, personal record I've ever made."
Capital Realm 
This song sets the scene for the record. The title track hints at the fact that the events of this album took place in Canberra, the city where I had just moved to in January of 2020. The song focused on a particularly terrifying experience I had shortly after moving there. I also tried to reflect my mental state at that time, the emotions I was experiencing  and general observations I had of the through the mood of the music : a mixture of adventure, new experiences,mystery, anxiety and otherworldliness.
Doubt Grows 
This song tries to capture the challenges I was experiencing in a romantic relationship at the time. The personal meaning of the lyrics are set against the backdrop of broader concerns around logistical dimensions of long distance romance during the lockdown period.
Lightning With You 
This song is about recapturing the feeling of intensity and connection I had with my partner in that period .
Revival Bringer 
This song was written after I had received some bad health news about a very close family member. It was my attempt to communicate my support and care without actually being able or see them in person.
The Graduate
This song was written during a period of extreme self doubt and darkness – several things in my life were going pear shaped and I was grappling with the ramificatIons of poor health, significant loss and change and my own poor decisions. The mood of the song reflects the confusion, isolation and dread I was experiencing at the time, but also my want to fight in spite of the circumstances.
Asleep At last 
This track was really a form of self-medication for me. It's about a number of experiences culminating to leave me feeling lost in my life but recognising that there are other options available/ paths to follow and that I had more support than I was prepared to acknowledge at that time.
Since I Was Nine 
This song is a documentation of the change that started to occur in the perspective/attitude I had at tbd back end of 2020. It's about the ability to remind yourself it's important to not take things seriously, be silly when you want to, soak up the joyful moments and live the life you have with a bit of mischief and fun where you can. The way I lived when I was 9 years old.
Seldom Scene 
This song is about getting to go and see the loved one who had been going through health issues earlier that year and the memories we made together in this trip.
Forever 
This song is about me reflecting on the love I have for my partner.
Nicholas Costello's 'Chronos' is a captivating masterpiece that will leave a lasting impression on your soul and musical collection. It's available tomorrow, but you can listen right here exclusively today.