PREMIERE: Pirra Shreds Abandoned Building In 360° VR "Hunter" Music Video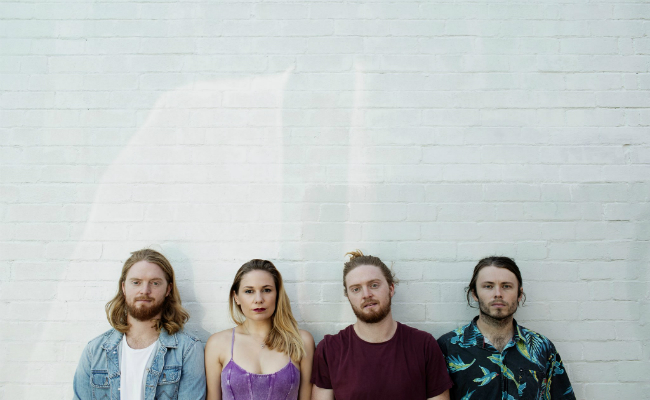 30 years ago, Back To The Future said by 2015 we'd have hoverboards, self drying jackets, and holographic movie posters. It's 2016, and even though the beloved cult-movie was wrong in some aspects,we've got Virtual Reality videos to fill the gap. With cameras now equipped to record 360°, musicians across the globe have taken the opportunity to get on board with the latest and coolest technology.
Sets at 2016's Coachella were broadcast live in full 360° on Youtube, along with electronic lord Flume featuring one of his American shows as a 3D video on his Facebook. Even back here in Australia Brisbane bands took part in the Council's initiative The Cube, where their sets were recorded fully by a 360° camera and published to Youtube
Sydney 4-piece Pirra have given the 360° VR treatment to music video for single Hunter, inviting their faithful fans into a fully immersive experience of the track and the band's personality.
Filmed in a soon to be demolished building of the University of Technology Sydney, Pirra believes the dilapidated surroundings of the building suit the rebellious mood of the song, adding there'll be no lawsuit for dancer Rebecca Llewellyn who spends the clip ripping off wallpaper around the building.
Pirra's ability to craft there dark pop gems are paired perfectly with the eerie feel of the music video, as it transitions between the band jamming away to sporadic dancing from what can only be described as a frontwoman Jess Beck sporting a classy Jon Snow cosplay. Whilst sporting these crazy vibes, the alternative quartet are experimenting with new technology to become closer to their fans, and we reckon it's awesome!
Beck's powerful vocals cut through the mix of the track beautifully, bringing a sophistication to the band's melancholic alternative sound. Pirra's latest single proves to be a bold new step for the Sydney outfit, channeling electronic vibes from artists like Bonobo and Japanese Wallpaper, blended with a healthy dose of indie-pop guitar and heavy hitting drum fills.
Despite the change in sound to their previous single Your Parachute, Pirra has shown they can once again bring a new sound to their set without compromising their roots. Check out the 360° music video for Hunter below!