Premiere: PJ Orr Return With New Album Tightrope Walker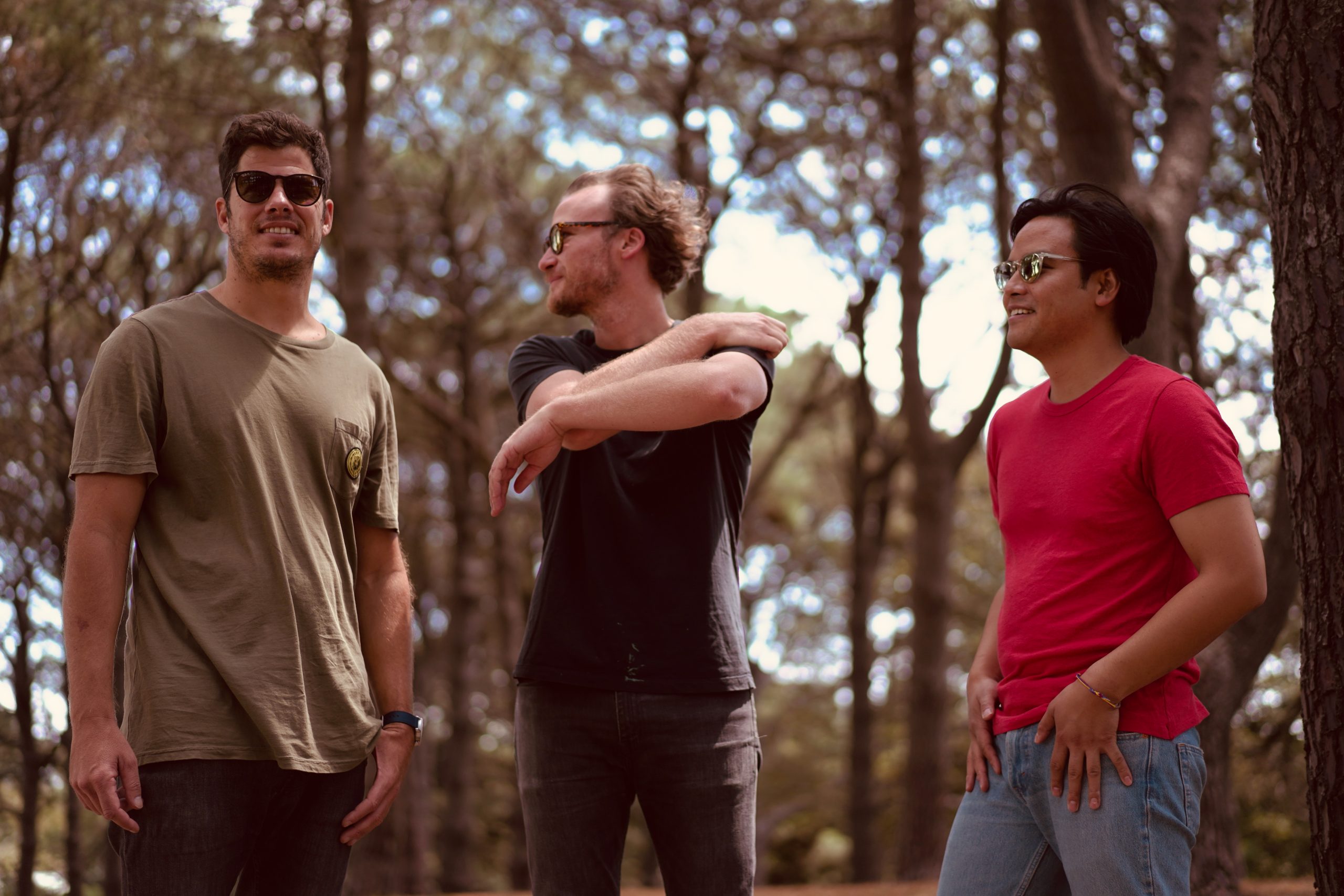 Sydney based indie-rockers PJ Orr are back with some new music. This week they release their brand new album Tightrope Walker and we've been given the exclusive first listen.
The band debuted back in 2016 with their self produced album Foggy Notion which received wide praise around the place including Double J, FBI Radio, Happy Mag and more. On this new release they've teamed up with former Youth Group member Tim Kevin to record the new album.
The 10 track record is a nice deep listen from start to finish, touching on different styles throughout but maintaining their signature sound. They've delivered something that is unique however familiar and easy to absorb.
They walk us through each track below.
Emotional Peacefulness:
Channelling a dream state that provides a dose of reality – like "rain coming down on my naked body". Getting closer to working it all out but still searching for how to do something about it.  So many hours before the sun goes down "lots of waves to boom and crash" – many lives lived across that time span "making a million on the market or helping a neighbour". Seeking something unifying amidst madness and chaos.
Modern Way:
Reconciling something simple and pure – like love – amidst modern life. Technology, globalisation, rat race and poverty on one shoulder, a big night out on the town with the ones you love on the other. Feed the piano more wine, it's gonna need it.
Tightrope Walker:
Why on earth do humans climb suspended between buildings with nothing but a tightrope?? This song is a love story. "Drifting in the right arms" with the one you love. Finding shelter and a compass navigate the tightrope between simplicity & meaning and chaos & confusion.  Like a punch-drunk boxer on last legs who manages to swing one last haymaker and win the fight.
Fkd Up: 
A song for all occasions – choose your own adventure. Look around – It's fucked up, isn't it?
But – wait – snap out of it. There's work to be done, strap on your boots and make take something from beginning to end. Then when it's all done, I'll need a chair without bulbous arms to sit and play my guitar – for its tight in the middle and it's slippery at the bottom.
Care A Lot:
Care a Lot. This one's about carrying on although the walk is long. Please, let me know if and when you see me heading the wrong direction – drop me a line and do me a favour. I need it.
Risk:
This tune is about "That guy" – the party uncle, the ladies man, the peter pan. But – how long do you push it? How long do you hang onto the rising balloon? It's like timing the jump out of a skydive. Silent, fun but potentially lethal.
Why Did You Go Away?:
This song is about coming to the realisation that there are squares on both sides – a world of grey, so why did you go way?
"I looked under the bonnet, what did I see? Just another bonnet, staring at me"
Calypso Crush:
A love song. A tropical crush turned into something longer lasting – "forever's gonna take a while so rest your head and stay a while". Wanted to create the feeling of chugging along on a steady moving train as the scenery rolls on by. Cocktails in the entertainment cabin as the sun is setting even!
Markets: 
Facing up to the choices you have made and recognising that they have (largely) contributed to who you are today / where you are at. Sometimes you need someone to make you go down to the markets nice and early. Wear your heart on your sleeve so people can see it. Cool can be cold. A song about letting go of control and experiencing joy where you may not have envisioned it.