Premiere: Pretty Uglys Send It Into The New Year With The Brand New Single, 'Party Friends'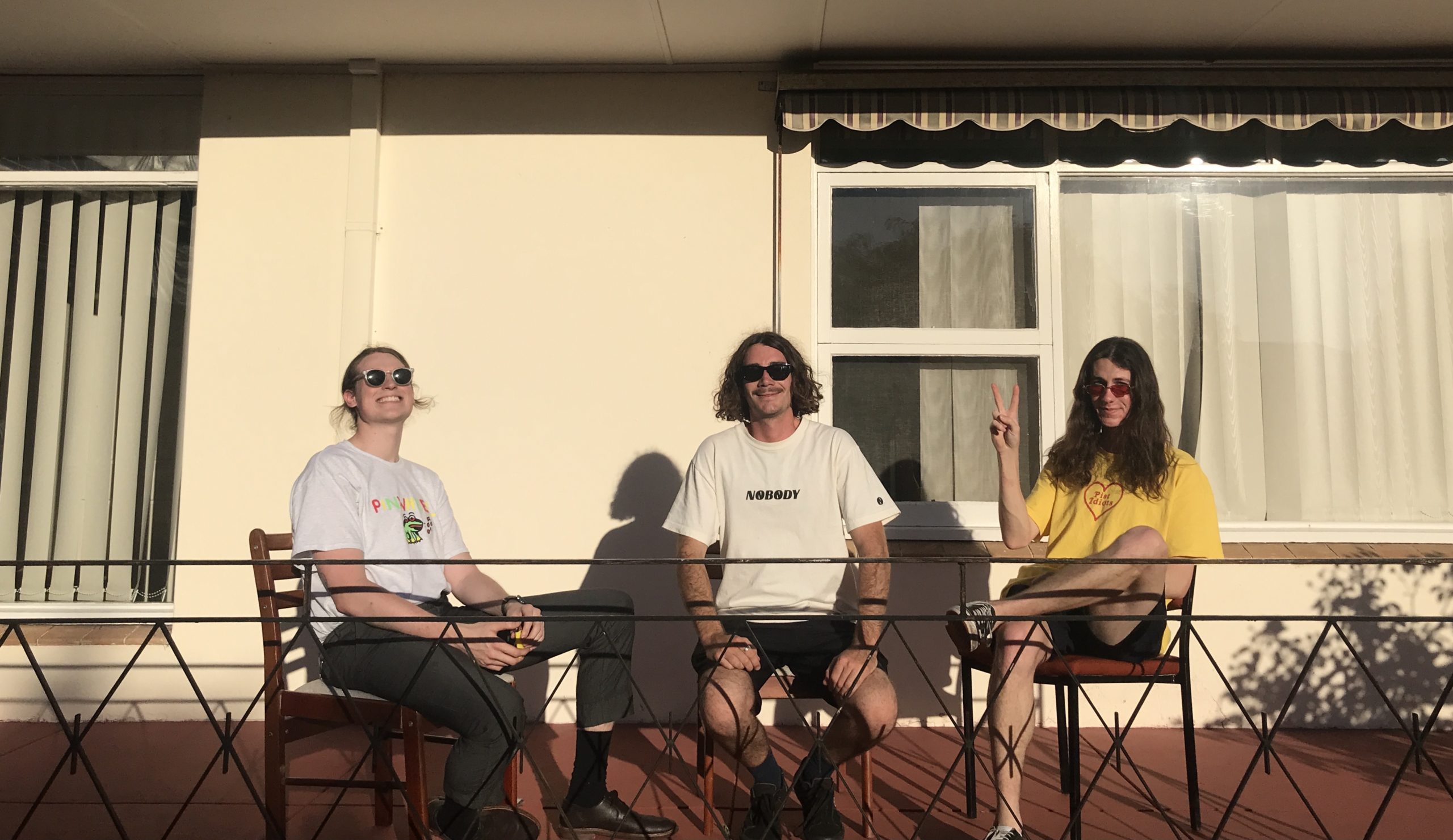 Perth trio Pretty Uglys are set to enter the new year with a new track, Party friends, the title track of their forthcoming EP and we have the very first spin of the new tune right here today! The new amped up number follows on from their previously super well received singles, Soak It Up and Dreamland Delusion.
Party Friends is an ideal seaside summer anthem. A classic tune to soundtrack your hunt for the waves! It screams that surfer rock vibe with big guitars and thumping drum rolls. Lyrically the tune touches on those connections made with friends when you're on a bit of a send.
'Party Friends' is a track about the connection often made during those not-so-sober times with friends that leave you feeling warm and fuzzy inside. It's also about feeling accepted by your mates, staying true to yourself and the importance of having friends around." – Pretty Uglys
 Pretty Uglys are set to hit the road with some dates booked throughout January across Western Australia which the boys are super stoked about!
"We couldn't be any more stoked to be playing the run of shows in January. 2020 was a strange year for everyone and it feels amazing to have heaps of shows on the horizon again; even better to have so many of our mates' bands joining us for the ride." Pretty Uglys
Party Friends is available everywhere tomorrow, but you can listen right here today!
PRETTY UGLYS TOUR DATES
Saturday, January 9th Mojo's Bar Fremantle
w/ Hotsand, Teen Angst
Thursday, January 14th Lucy's Love Shack Northbridge
w/ Lounge tourist, Old Mervs
Friday, January 15th The River Pub Margaret River
w/ Skycave, Between Spleens
Saturday, January 16th Prince of Wales Bunbury
w/ Skycave, Between Spleens
Saturday, January 30th Indi Bar Scarborough
w/ Ra Ra Viper, King Brown, Star Arcana