Premiere: Raise Your Horns, Perth's Ratking Have A New EP, 'All Bite'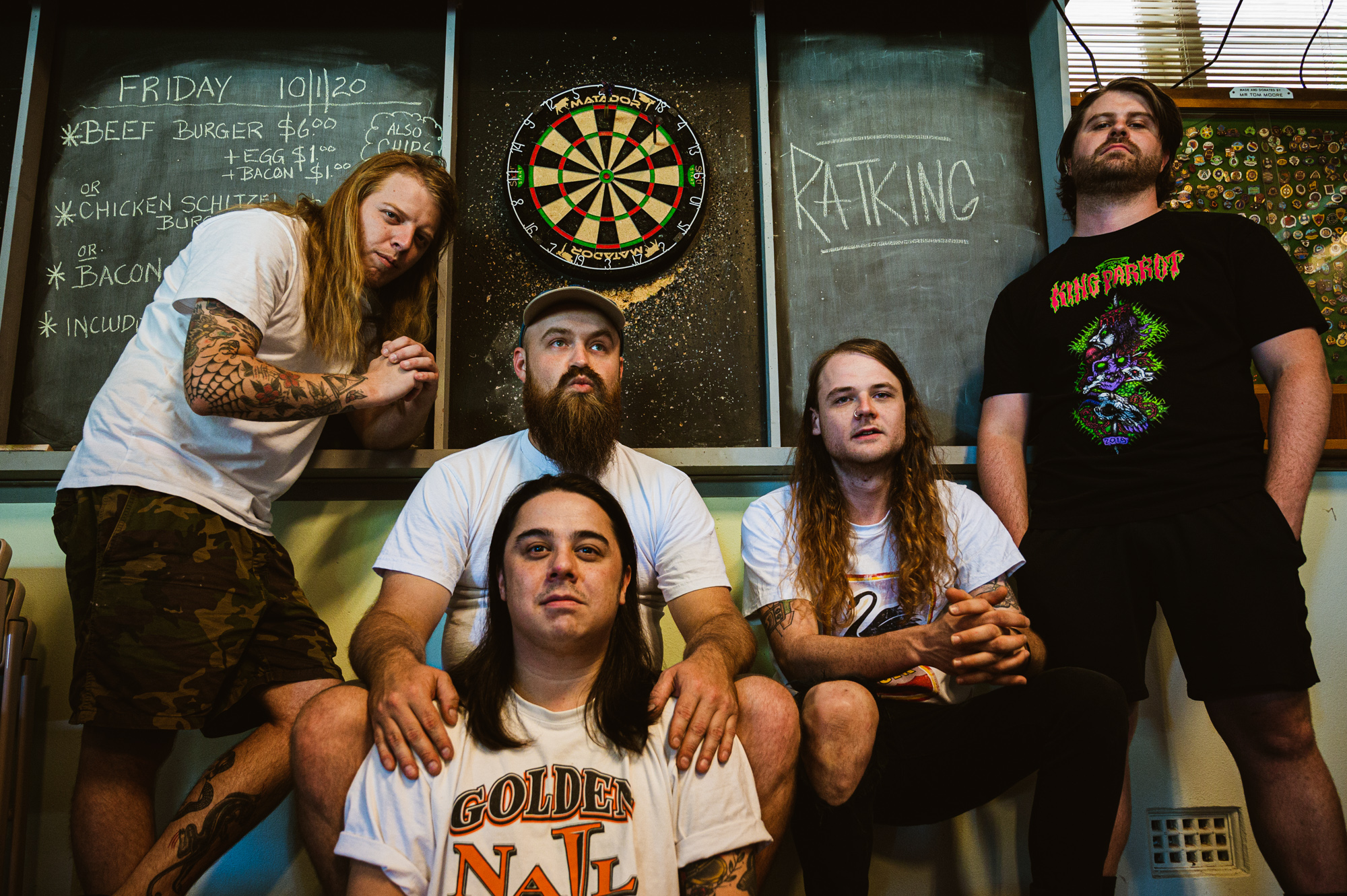 Perth hardcore lords, Ratking will this week release their much anticipated EP All Bite this week and we're super blessed to get the first listen of the 7 track headbanger!
All Bite sees the band truly flex on their take on fast paced punk rock and hard hitting metal sounds. The band hit 2020 with a bang with a cover of The Offsprings, Come Out And Play which saw some airplay on Triple J. The EP features an already released single in National Anthem Redux which also saw some big love from the national youth network. We're even more super lucky to have an exclusive track by track walk though form the band.
Hypocrite – Hoisted upon their own petard, hypocrites are often unaware that they are just that and often it is easier to let them come undone from their own folly then try and reason.
No Justice – No Justice is about someone being screwed over by the system (Jail, School, Police) and being left behind in life because of its effect on them. They can barely love, they turn into a cold person, they kill themselves.
Taking Aim – A short list of all the thing's Scomo.
National Anthem Redux – Welcome to Australia 2020, where our leaders have mined our country to death, bleached our oceans white and actively turn away asylum seekers from entering our large and vast land. This is the new anthem for Australia. This is Ratking's Anthem.
Try Harder – Try harder is about trying to be a better friend but still coming off an asshole. It takes two people to make a friendship work properly and it's not all one person's actions.
Bitter – Always needed but never heard. The West is the backbone of Australia that is constantly left to our lonesome. Bitter is the taste of success without the credit.
Sucked In – Nerd neck, idol worshipping and media sensationalism. We lose our humanity when we lose our identity, lost in the screens of our phones. Sucked in!
All Bite is available tomorrow 4th September. But you can listen right here today!