PREMIERE: Meditate Under Raw Collective's Expansive Sonic Palette With 'Waterproof Coat'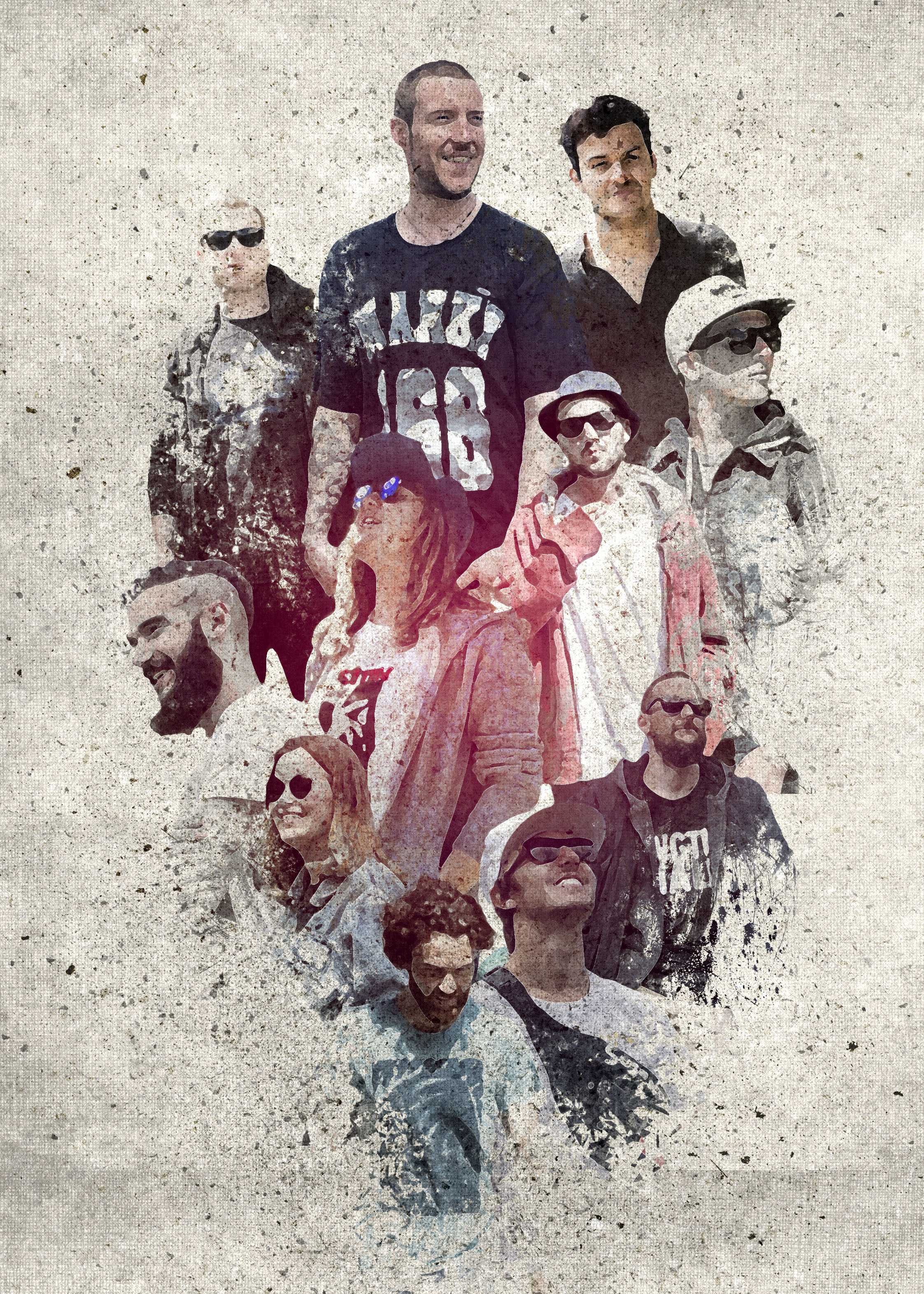 Sink your soul into the groove armada of Raw Collective—an expansive and highly propulsive hip-hop and jazz 12-piece from New Zealand. The group is nothing short of epic and, today, AAA Backstage has the exclusive premiere of their new single and video, Waterproof Coat.
The sounds on offer are nothing short of amazing. Sonically, it's meditative and, as a collective, their respective instrumentation comes together so effortlessly perfect. The essence of Raw Collective's artistry is found in their grand compositions and arrangements. Horns, bass guitar, electronic blips and soul harmonies all coalesce into a brooding and intellectual cacophony of hip-hop and jazz maximalism.
Raw Collective challenge the genre, which is what keeps them ahead of the game. Rather than remaining frivolous with their genre influences, they approach it almost spiritually with unwieldy blasts of emotion. Raw Collective has something entirely new and austere to say, and we hear them very loud and clear. Waterproof Coat is the first single from their upcoming debut album, 'For The Ancients', which is dropping 1 May.
The video, too, though simple at first—displaying the harmonious and ceremonious communal power of the 12-piece—it then transforms into a psychedelic, 3D prism of visual fidelity. Swirling concentric patterns adhere to the ambitious source material. The layered, dreamy and lush soundscape has an encapsulating and all-inclusive visual component that pairs perfectly.
Watch the exclusive premiere of Waterproof Coat below.