Premiere: Satin Cali Present The Accompanying Video For Their New Single, 'Nirvana and Cheap Groceries'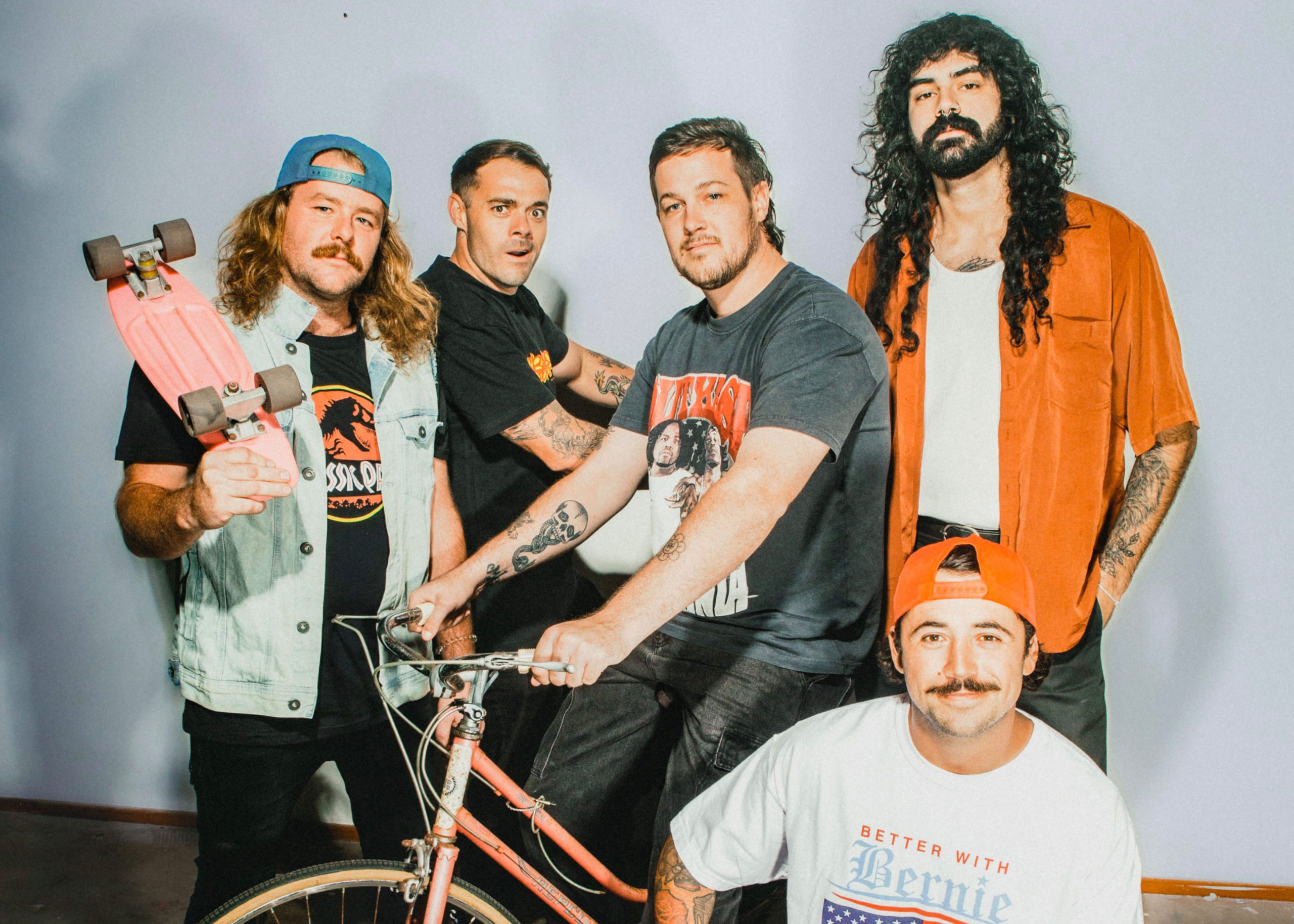 Wollongong outfit, Satin Cali have just released their new single, Nirvana and Cheap Groceries and today we have the joy of showing off the very first viewing of the accompanying video for anthemic new jam.
Embracing the waves of nostalgia evoked by the single, the music video serves as the perfect visual journey, replete with heart-warming instances and an atmosphere of unbridled joy. The video beautifully captures the band's escapades, leading viewers through a series of captivating moments and candid glimpses into their exuberant lives. From carefree laughter at their local to electrifying live performances that ignite the stage, the video seamlessly intertwines the essence of the song with the band's effervescent spirit. Each frame exudes an infectious energy, immersing the audience in a jubilant celebration of life and the euphoric magic of music.
"The song 'Nirvana and Cheap Groceries' serves as both a nostalgic ode to the '90s and a resounding critique of the 21st century. It encapsulates the struggles we face today while evoking a sense of longing for the simpler pleasures we once took for granted during that remarkable decade. In a world that was meant to foster global connectivity, we find ourselves paradoxically more isolated and socially divided. The very institutions and governments that preach trust and togetherness have left us feeling betrayed and misguided.
Despite having a wealth of information at our fingertips, we often find ourselves questioning the authenticity of the answers we encounter. It's as if the sheer volume of knowledge available leaves us yearning for genuine and trustworthy insights.
The poignant lyric, "Where did it all go wrong?" effectively captures the essence of these sentiments. It encompasses our collective nostalgia for the good old days and our shared bewilderment at how we managed to tarnish them so profoundly." – SATIN CALI
Satin Cali's new single, Nirvana and Groceries is available now, everywhere and you can watch the accompanying video exclusively right here today.