PREMIERE: Society Of Beggars Get Dark With "Old Haunts" Alt-Rocker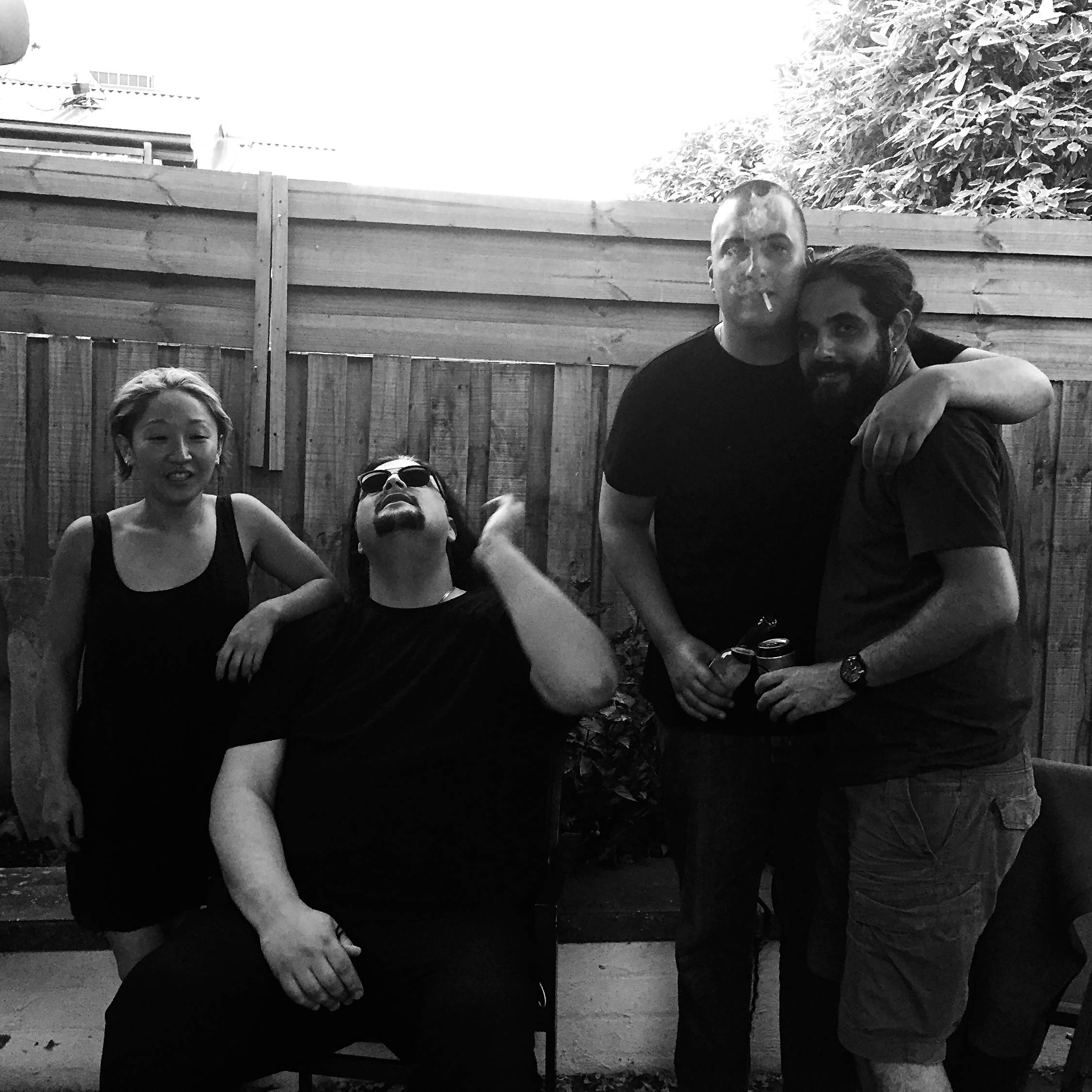 There's a lot of information that you can get from a dark image. Darkness can herald anything from depression to romance, and it can hightlight (or lowlight as the case may be) shape and contrasting emotions. It's the full range of darkness that Melbourne alt-rockers Society of Beggars have employed in the video for their latest single, Old Haunts. AAA Backstage got our hands on the video to exclusively premiere!
The clip follows a group of friends who start out their night on a nice hill or mountain somewhere, overlooking the bright lights of the city below. It ends with the clique sitting under a pier on the beach as the sun begins to rise, and in between, we're shown a non-stop revolution of activities in the back of a limousine. This isn't the fun and frivolity that you might expect in a stretch, though.
Set in a nearly completely black-and-white tone, the people in the car go from drinking, to smoking, to playing guitar, to playing with Lego and snuggling up and back again. The nigh-monochromatic colour palate, mixed with the track itself sets a variety of tones depending on the images on screen. The romance of a quiet moment is accentuated, but so too, is the excitement of jumping around with your best mates.
The track itself sits nicely in the middle of alt-rock. Frontman Yianni Michalopoulos' husky voice creates a growling tension that drips with rawness, and the slow build of the track works to complement the scenes in the car. It sounds somewhat like if Radiohead's Burn The Witch was cut together with a sneering Australian James Hetfield. The song sounds both rough and clean, heavy but serene at the same time. There are hints of Foo Fighters or QotSA, but toned down, and with lighter elements in place. Think My Hero, but with some nice keys thrown in the mix.
Old Haunts is the first track off the band's EP 'An EP Called Night', making it a fitting video for the release! The group are currently in the back end of the EP tour, making their way around Victoria and South Australia, so if the track catches you with the right vibes, pop down to catch them live!
Check out the video for Old Haunts below!
Society of Beggars Live Dates
SAT 03 JUN
The Loft, Warrnambool
FRI 09 JUN
Cherry Bar, Melbourne
SAT 17 JUN
Ed Castle, Adelaide
Get Tickets HERE