PREMIERE: The Spectors Refine Their Dream Pop On Sophomore Album 'Ooh Aah Aah'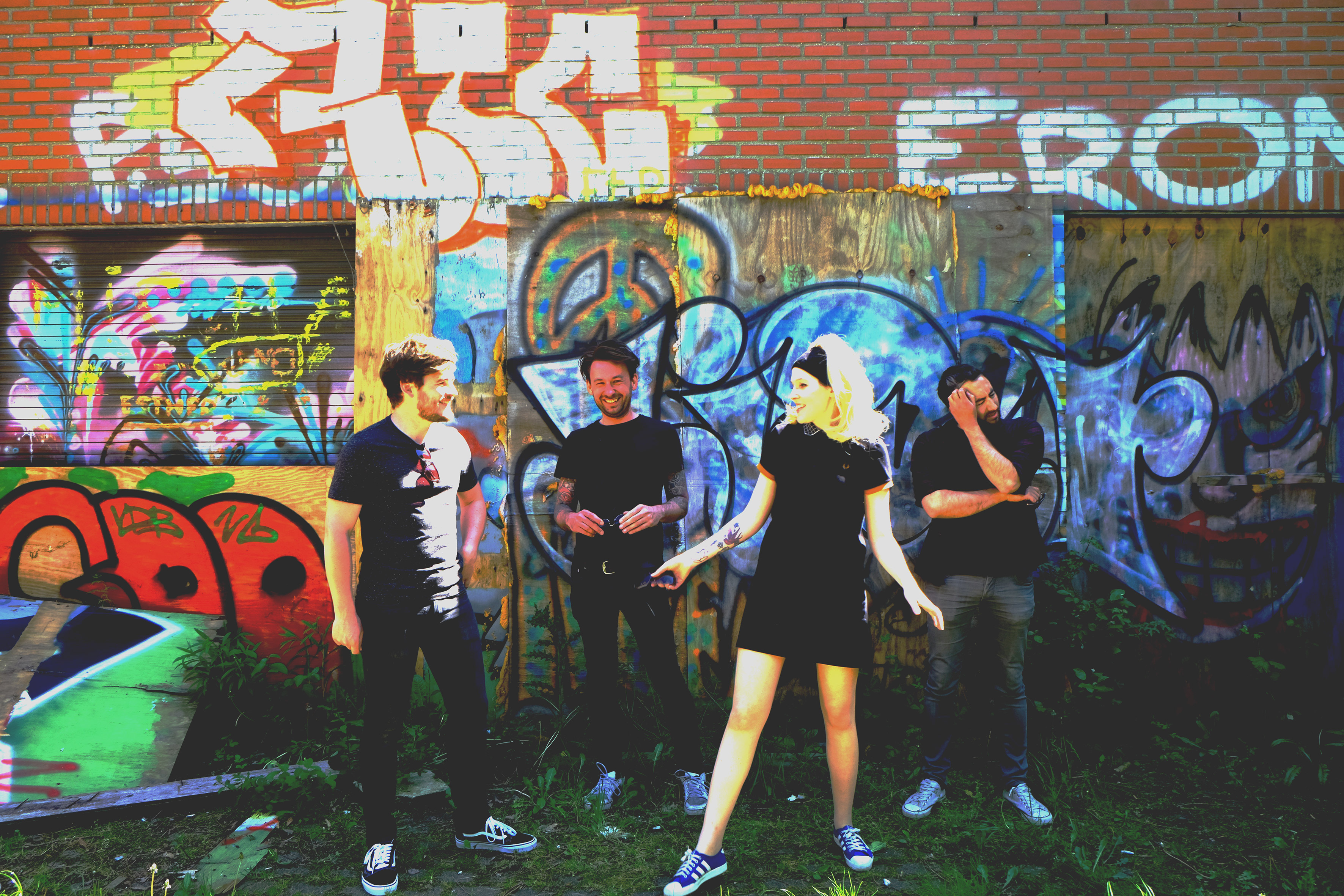 After shooting to incredible heights with their 2015 debut album, 'Light Stays Close', The Spectors, hailing from Belgium, has refined, rescoped and retethered their sound on their sophomore release, 'Ooh Aah Aah'. AAA Backstage has the exclusive first listen of the album before its worldwide release this Friday.
Like the cut of Alvvays' jib? Then The Spectors will be right up your alley. Crank up the shoegaze, inject a little bit of that free-loving '60s spirit and you have 'Ooh Aah Aah'. Evolving from their debut album—a lengthy three year gap, mind you—the group have enhanced their pop aesthetics and it's paid off incredibly well. Lead singer, Marieke Hutsebaut, uses her lucid voice almost as another instrument—bleeding into the dreamy instrumental backdrop.
Be My Baby is one the heavier moments on the album, taking focus on the drowning guitar tones and letting the band showcase their solid dynamic. Death Fugue is one of the most intricately designed dream pop tracks I've heard—rivalling Beach House's reeling eloquence. It's ambient, but ramps it up when it needs to with a fascinating guitar tone. The album doesn't let up, with the final three tracks—Soul, Dorothy and Labyrinth Of Faces—all taking their shoegaze power to new heights.
Between albums, The Spectors went back to the drawing board to shift some members around—gaining some, losing others—and restructuring as a quartet to focus on the core dream pop that launched their success in the first place. During the break, The Spectors also toured their debut album relentless around UK and Europe—including a hand-picked support slot by My Bloody Valentine. Their unwavering shoegaze appeal absolutely did not fall on deaf ears, as their second album has been hyped for some time now and it's lived up to it in bucket loads.
Not expecting this amount of attention and eyes on them for the impending release of this sophomore album, The Spectors told AAA Backstage that is wasn't daunting at all going into the recording sessions for 'Ooh Aah Aah'.
"Not really, I actually felt like the recording process went much easier than it did for the debut album. There was no pressure at all from the other band members. They brought some really nice ideas to the table so I'm planning to let them all participate in writing the next album," stated The Spectors.
'Ooh Aah Aah' is out independently this Friday 30 March. Steam the album below pre-release.