PREMIERE: Feel The Warm Embrace Of The Tipsy Scholars' Debut EP 'Nowhere To Be'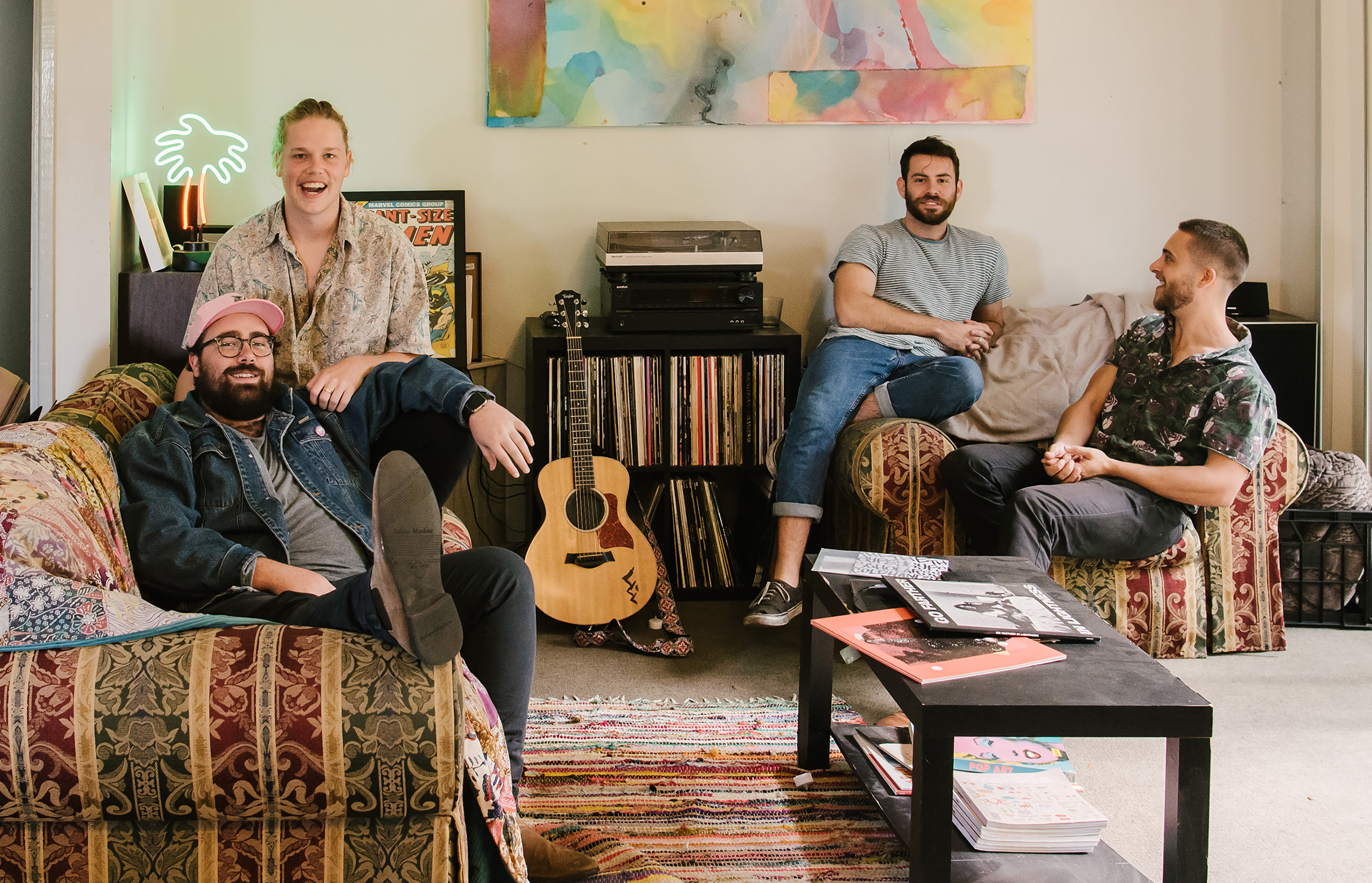 For a debut EP, The Tipsy Scholars' 'Nowhere To Be' is incredibly accomplished. This is the sound of a band who's cut their teeth on the road and imported their travelled souls into the studio for a collection of honest and memorable tracks. AAA Backstage has the exclusive premiere before its release on 25 May.
The band—comprised of Conagh McMahon-Hogan, James Kelly, Joel Shapero and Alex Brinsmead—have been prepping the release of 'Nowhere To Be' for some time. Hyping the release by hitting it off with national and international tastemakers, The Tipsy Scholars are in a very good place. They're also well known around the traps in the UK—playing festivals in Ireland, Scotland and headline performances across England.
Cold Hands opens the EP up perfectly—with a warm embrace, The Tipsy Scholars set the scene well. Their energy is, first and foremost, prevalent. It's the first single to be ripped from the EP and the group chose wisely to open the record with it. Familiar and beautiful, Cold Hands is a cohesive and rich body of work. Rolling into Andy Warhol, the first thing you notice is the incredibly on-point drums. Holding everything together so well, the remainder of the band harmonise and pair their guitar melodies. It's a delicate moment and extremely calculated.
Modern Anxiety is a poignant track that ripped right through me. It speaks of fumbling through life through different forms of communications, or the lack of, referencing the constant addiction to technology. The Tipsy Scholars switch things up, instrumentally, with a bright and plucky guitar and, again, drums that beef the whole thing up. Shoutout to that Arcade Fire Wise Up-style key change toward the back half of the track.
Run From The Rampage amps things up and beefs up the energy the EP somewhat needed at four songs deep. Rich in personality, you can hear the believability and personality in each melody on this track. Knocking the pacing out of the park, The Tipsy Scholars pair it back again on final track, Calculated Note. Testament to the band's musical diversification, they sure know how to stuff their songs with plenty of substance.
'Nowhere To Be' officially drops on Friday 25 May. The band will be touring relentlessly throughout June, July and August through Australia. Not to mention their extensive run of dates through the UK in August and September.
The Tipsy Scholars Live Dates
SAT 16 JUNE
Festival Allsorts, Canberra
FRI 29 JUNE
Moonshine, Sydney
SAT 7 JULY
Bar 33, Melbourne
FRI 20 JULY
BMEC, Bathurst
THURS 26 JULY
UniBar, Wollongong
SAT 28 JULY
Polish Club, Canberra
THURS 2 AUG
Hamilton Station, Newcastle
FRI 3 AUG
The Brewery, Byron Bay
SAT 5 AUG
The Milk Factory, Brisbane
THURS 9 AUG
The Lansdowne, Sydney
FRI 10 AUG
The Lass O'Gowrie, Newcastle