Premiere: Tu P Walks Us Through His New Album, 'Agenda'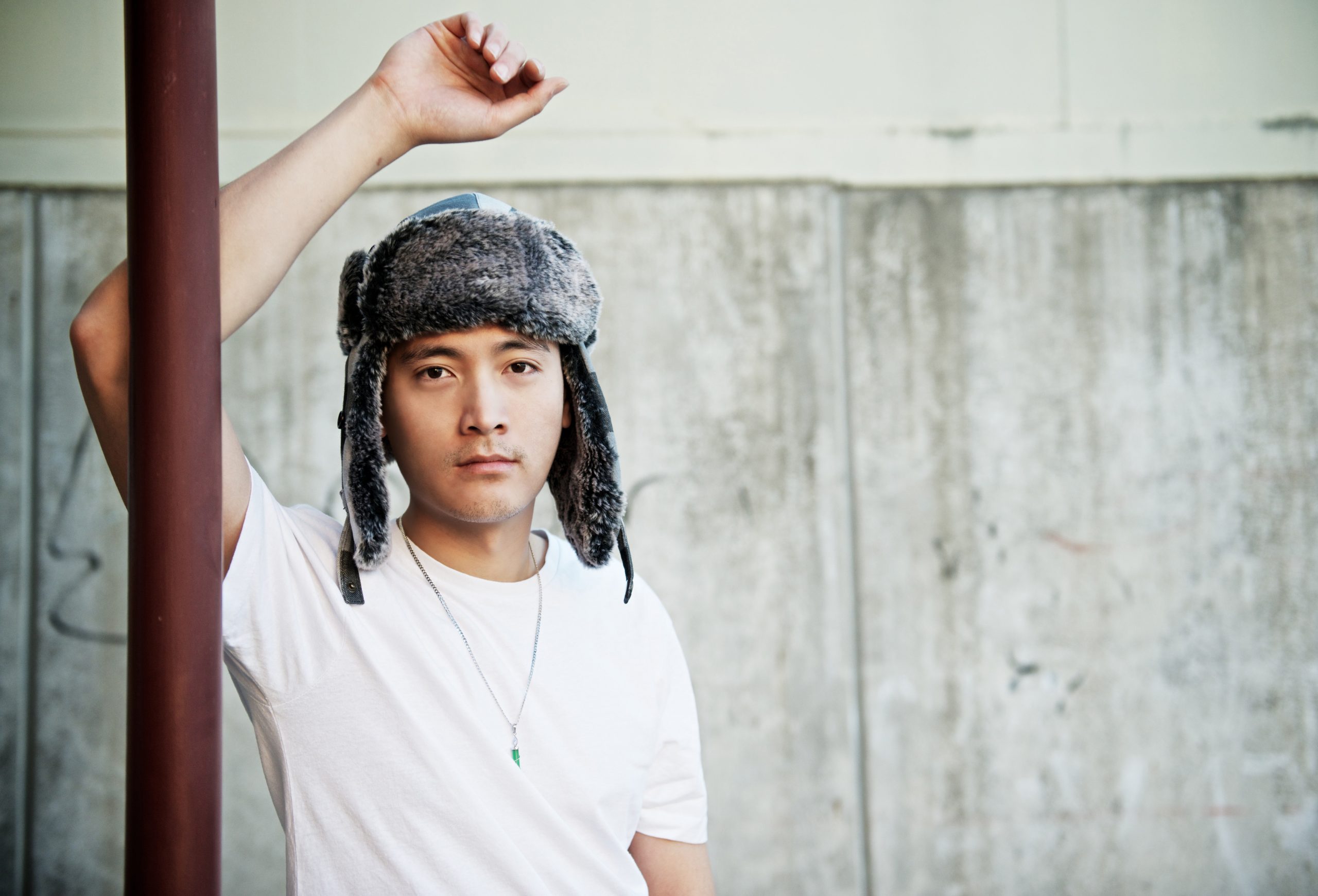 Brisbane based rapper Tu P has a new album, Agenda which is set for release this week. We have been given an exclusive first listen of the massive 20 track feature. Tu P is a is a second generation Vietnamese Australian who amazingly works as a doctor in family and mental health.
Agenda touches on some hard hitting subjects and pushes a point we should all be aware of. We were super lucky to get a breakdown track by track from Tu P.
Agenda Intro:
"Agenda" starts with an introduction from news readers about the existential threats to humanity that are covered by the album. Although ambitious and broad in scope, there is ample room to explore these issues in the 19 tracks to follow.
Gaudy:
Through the lenses of a child of refugees growing up in a materialistic world, "Gaudy" tells a cautionary tale about the effect of marketing on disenfranchised communities, as the gap between aspirations and reality leads to crime and discontent.
Onus On Us:
"Onus On Us" examines the effect of materialism on a broader scale, namely the destruction of the planet and climate change. Tu P draws attention to the political scandals and vested interests that corrupt the climate policy of government, and informs the listener how they can help address the issue on a grassroots level.
Here/There On Fire:
"Here/There On Fire" delves into one particular consequence of climate change – the increasing prevalence of forest fires. This two part song starts off by covering the forest fires in Tu's home country Australia, then the production from Sean Balli morphs into the second half, where Tu P raps about the crisis in forest management in the Amazon.
Wellspring:
Tu P released "Wellspring" as a tribute song to his refugee parents, for the hard work and sacrifice they put into his upbringing, which sustains him in later life. The track features soulful production from SFR Beats and the angelic vocals of Ashleigh Denning.
It's Time To Be Strong:
From firsthand experience witnessing young carers step up to the plate to nurture their families gripped by addiction and chronic disease, Tu P tells a story of despair and hope.
Reap While We Sow:
While "Wellspring" illustrates successful attachment in early life, "Reap What We Sow" details how it can go wrong. This dual-concept track is a critique of well-meaning government policy with unintended consequences, in the areas of Child Protection and Middle East engagement.
So Divided:
This track laments the polarisation which has characterised society and politics in the last 4 years.
Extremist:
Tu P uses an example of a childhood friend to illustrate how someone can fall prey to hateful ideology. He proposes the solution to polarisation is not division or violence, but open and honest dialogue about the factors predisposing to radicalisation.
Can't Breathe:
Acknowledging his status as a guest in hip-hop, Tu P lends his support to communities of colour seeking police reform. Sean B lends his production talents to this crunk banger.
Police State:
Tu P decries censorship and the worrying trend of governments to sway towards authoritarianism, over a beat reminiscent of "Run The Jewels".
Free Tibet, Free The Ughurs:
This cut is a rallying call to minority groups oppressed by authoritarian governments, featuring a verse in Cantonese from 30 and heavy production from Lex Primost.
Save Our Seas:
The viral track that has featured on Inquisitor and with 1.7 million video views, "Save Our Seas" features Marxsick from The Philippines and Mei Lee from Malaysia, and is a plea to the world to not forget about the underdogs in the South East Asian Seas.
Long Live Our Seas:
While "Save Our Seas" was a call to action, "Long Live Our Seas" describes the natural beauty of the seaside and rivers of Vietnam and The Philippines, and why it is worth defending.
Coronavirus: The Worst and Best of Us
Delving into the biggest existential threat of 2020, this track calls out for accountability for the failures of government in containing the virus, but also praises the acts of human ingenuity that have provided us with hope. Featuring dark and hopeful production from Shoks and Lex Primost, respectively.
Love For My Team/When I Get Out:
A tribute to the essential workers during the COVID19 pandemic, followed by a wishlist for a post-COVID world.
I Can't Sleep:
This track covers 21 reasons why modern people struggle to sleep, including the personal experience of Tu P as a junior doctor.
Good Things Come:
A feel good pop/hip-hop hybrid song that celebrates the struggle, and features 6 singers in unison on the hook.
A Song About Transport:
In response to news that the Federal Arts Department was being subsumed under Infrastructure and Transport, Tu P makes a tongue-in-cheek application for arts funding filled with references to transport.
Respect My Hustle:
"Agenda" finishes off with an electro-pop-hip/hop anthem (with production from Derrick Lizzotte), singing about his unconventional path into the world of hip-hop and why it was worthwhile.
Tu P will be playing and album launch on the 31st October. Agenda is set for release tomorrow, but you can listen right here today!