Premiere: Vault Hill Raise The Horns With Their New EP, 'Amber Falls'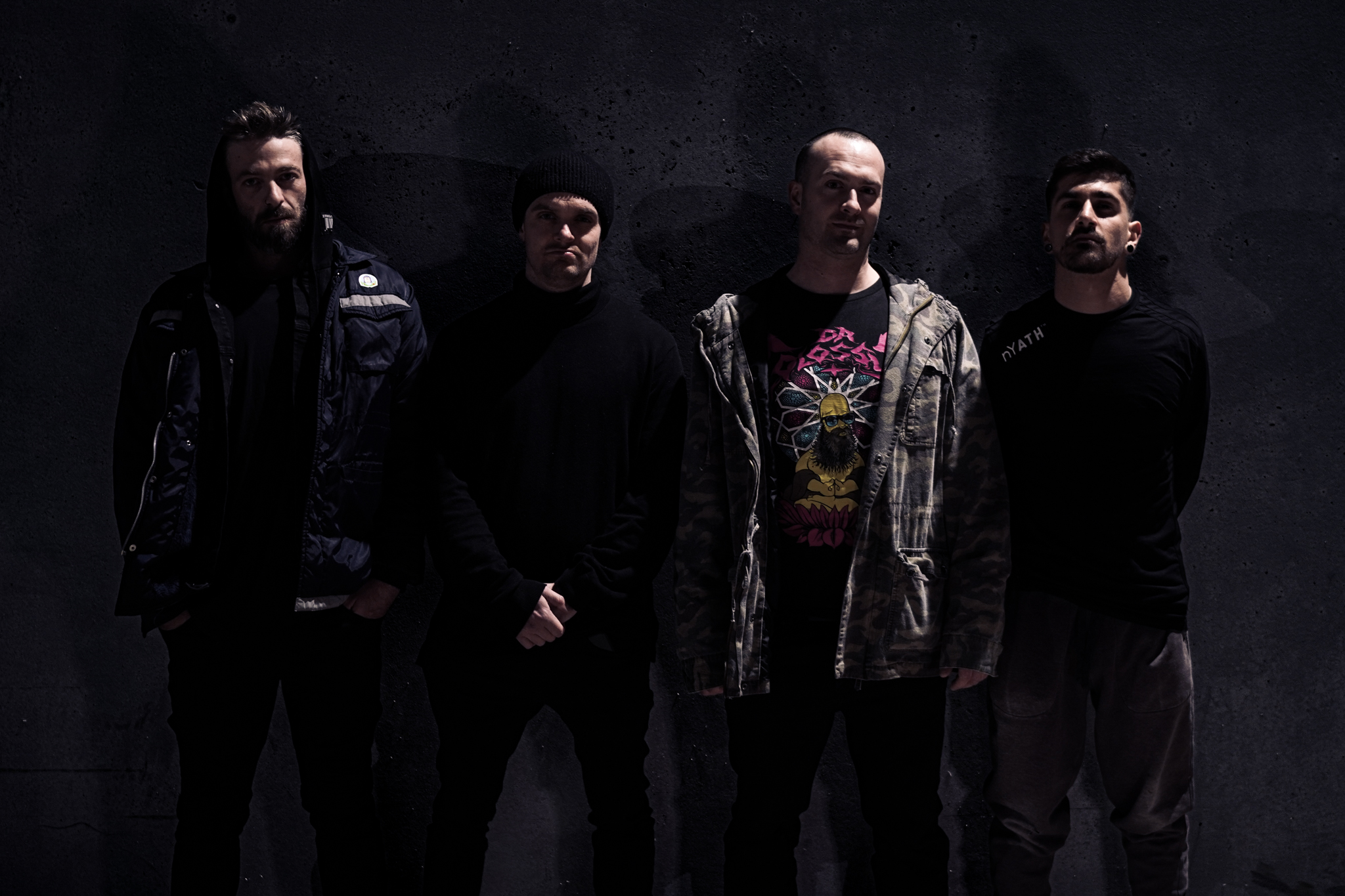 Melbourne-based metal four-piece, Vault Hill are set to unleash their brand new EP, Amber Falls this week and today we're super stoked to bring you the very first listen of the heaving release.
As expected this EP holds nothing back, it's four tracks of absolute mayhem, from the get go with the opening track, The Woods Are Burning right through to closing track, The Killing Fields, Amber Falls is packed with fast paced energy, ripping guitar riffs and some of the most insane drumming I've ever heard. It's one for the books!
The EP is a tribute to the late, former drummer and dear friend to the band, Nathan Johnston. Prior to passing Nathan contributed to writing most of the tracks on the release.
The Woods Are Burning – indefinite detention is a state of purgatory for those who are fleeing lands engulfed in war. Picture escaping the clutches of a tyrant only to run into the invisible  arms of  a system that treats you as one of them. This title acknowledges the  detriment that victims of war face when trying to flee danger only to be imprisoned and left in the cold by countries that idolise and symbolise freedom. The death of the soul is beyond physical death and those that have to live with it, for no crime, are the most tortured.
Mr Chameleon – as we grow up and learn to understand ourselves and the world around us we observe and mould ourselves to those we aspire to be alike. Friends become our guides and through them we learn much of who we think we are. Some though will mirror themselves to take advantage of this bond and will deceive to show someone who is not who they really are. This title is about understanding that realisation when you see through the camouflage that in so many ways torments them and leaves them in a constant state of flux and perpetual restlessness. Take pitty on the Chameleon as they never rest.
Significant Figures – from birth we are taught about values to model ourselves by, fairness, equality, modesty, sharing – a capability mentality and order from which we are raised require the successful to share these values amongst their privileged few but denounce their competitors to succeed. Their competitors could well be their brothers. This is the story of those that see the capitalist system for what it is, attributing a number to each contributor rather than a name. At what cost can this be allowed? These lyrics were written over a decade ago and is even more relevant now than it ever was as we grapple with the ever growing catastrophic consequences of unchecked greed.
The Killing Fields – there is a tree in the Cambodian 'Killing Fields' located in Phnom Penh that is colloquially known as the 'baby tree' where infants were murdered to save bullets by being bludgeoned against it. There were many similar methods the Khmer Rouge used in the genoicde against the educated Cambodian populations at the helm of the hideous Pol Pot. In a world now where eduacation is such a precious and expensive commodity, it's not hard to appreciate objective of this murder. Kill those who know better, kill those who can grow decent. Knowledge is and always will be power and this event in history is a stark example of the forces and evil that can be used to try and erase it.  – Vault Hill
Amber Falls is a gnarly body of work and demands your attention, it's certainly the bands best work to date. It's available tomorrow for general listening but you can listen right here, exclusively today!