PREMIERE: Von Villains "Losing My Mind" Music Video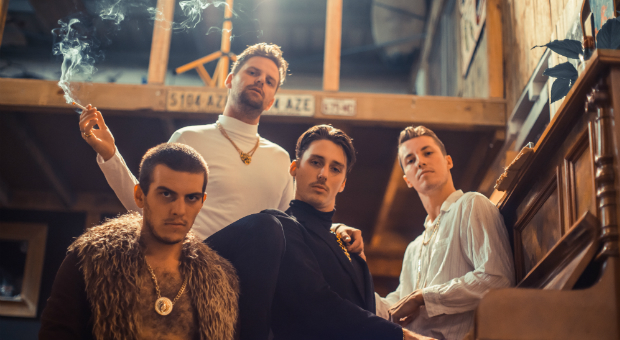 South East Queensland's coastal glitter strip is know for the hottest beaches, babes, surf breaks, and now soon to the hottest new indie-rockers Von Villains. The Gold Coast-based quartet is on the cusp of evolving from 'indie darlings' into 'the next big thing' with the release of their latest single Losing My Mind.
The track is an indie-rock banger that'll easily resonate with fans of old-school Foals and Australian party rockers Northeast Party House. It's got everything from a super groovy rhythm, an explosive chorus, an earworm of a guitar riff, epic Bloc Party-esque call and response guitar play, and who doesn't love shouting "I'm losing my mind!" over and over again.
The music video for the single sees the band, decked out in crisp whites, running through the track in the greatest looking garage rehearsal space on the East Coast, filled with a plethora of hanging lights that put on one heck of a lightshow. There are also a few cool slow-mo shots of the band walking through UV-lit corridors and playing with flares on a pier.
Von Villains describe their sound as "an indie-rock musical love-child of a '70s funky strut crime film and a low budget horror".
"Losing My Mind was recorded at Blind Boy Studios, engineered and mixed by the illustrious and the very cute Brad Hosking. We prefer to record the bass and drums live to a click and then layer on top of that to get it as "live" sounding as possible.
"Funnily enough, we wrote this one with electronic sonic imagery in mind. The breakdown is kind of our version of electronic drum and bass," said the band.
We can't wait for Von Villains' next indie banger, but in the mean time check out the glorious indie-rock banger below!