PREMIERE: Watch The Music Video For Floozy's Flirty New Single 'Craving'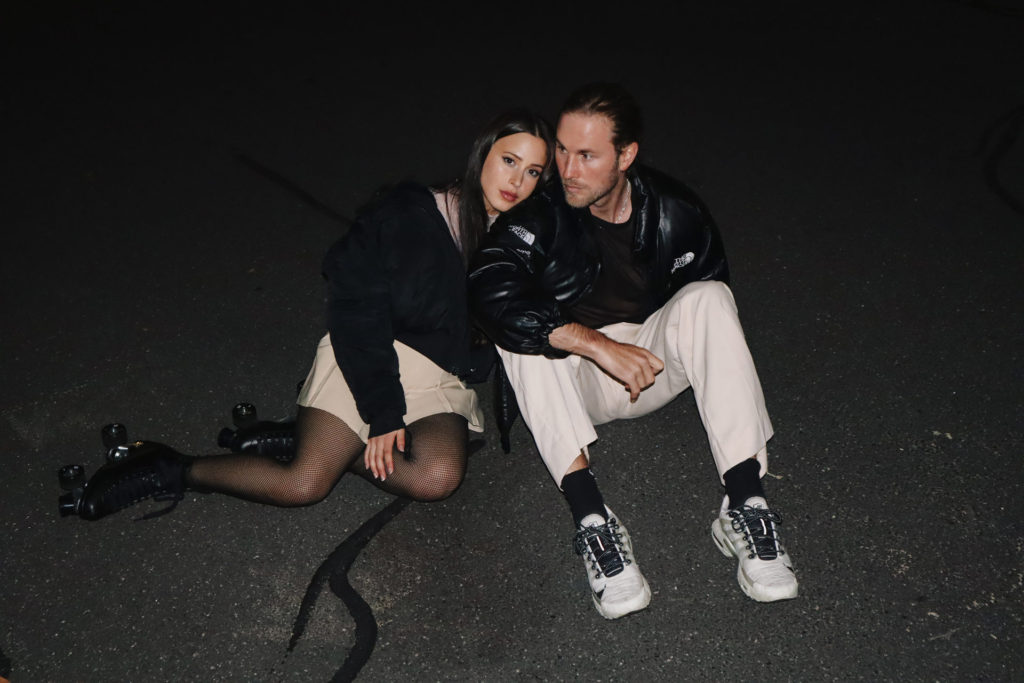 Today we're excited to be hosting the online premiere of the music video for Floozy's bright new single 'Craving'.
Following on from their debut track 'Sand Dunes', this second offering is further proof that the artistic partnership between Leigh Dallimore and Andréa Hajenian is energetic magic. The Melbourne duo's confident sun-soaked sound is built upon in 'Craving', showing off their penchant for groovy pop arrangement filled with playful charm.
Leigh & Andrea delved into the creative process behind the track, saying: "in coming together as a duo, we always said we'd go for fun and spritzy. This doesn't always happen in the writing process, but 'Craving' definitely landed true. The track started with a sunny arvo studio session together, where Dre brought in this sick beat and bassline to work off. We started bouncing around the studio having a laugh and Leigh almost instantly started singing the chorus hook."
They added, "There was something distinctly cheeky and flirty in the way the bass moved with the beats but also something mysterious in the pulse of the pads and textures. Almost like a question being asked... This really guided the theme of the song: Everyone's had the experience of being out somewhere and locking eyes with someone magnetic and mysterious, only to have them disappear into the crowd like smoke; Someone who everyone knows of, but no one really knows. Who are they? Where do they go? Who are they with? Did they notice me in the same way?"
RELATED: Interview: Just A Leo Chat About Their Latest Offering, 'Little Rollercoaster' and Reveal Accompanying Video
Capturing the energy of a neon-lit city street, the music video features rollerskating performer Dylan Blue gracefully manoeuvring the streets of Melbourne's inner north. Directed by Floozy themselves, they explained how it came together: "the music video was an absolute dream. Late last year, we were driving down St Georges Rd in Fitzroy North and saw this vision of a person gliding down the concrete sidewalk, dancing in their rollerskates. We were so taken by them, that we stopped the car and hailed Dylan down in the middle of the street. We both knew when we saw them, enigmatic in their signature blue get-up, catching the eyes of every stranger in sight, that they were 'Craving' incarnate. Dylan was thrilled at our ideas and shortly after exchanging contacts, we were texting excitedly about the shoot. 
While writing we really tried to embody the scenes we had imagined: indistinct voices echoing down neon lit city streets; Smokey bars and clubs filled with colourful creatures of the night. Taking notes of all the textures, sounds, and emotions present."
Watch the fun new clip down below & pre-save HERE!