PREMIERE: Weathered Releases Atmospheric EP 'Lunar'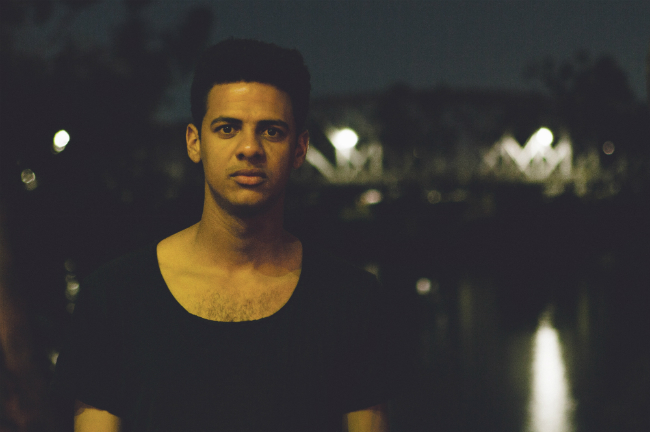 Rockhampton: the town of bull statues, emu parks, and Upile Mkoka's solo project Weathered. Mkoka has taken inspiration from his surroundings (minus the bull statues and emu parks) and North Queensland lifestyle, to produce his stunning third EP 'Lunar'. Capturing love and loss through sparse instrumentation, Weathered has crafted a combination of echoing and soft electronica, resulting in an easy listening and atmospheric EP.
Starting off with Eventide, a short and simple introduction to the 'Lunar' EP. Barely hitting the two-minute mark, Eventide uses a soft and echoing guitar that gives you an insight to Weathered's musicality and the direction in which 'Lunar' is headed. This track can only be described with one word and that's 'pretty'. Flowing smoothly onto second track Light, much like Eventide, the track slowly fades in with a The xx-esque guitar melody. Weathered then introduces his gentle voice that gradually gains depth and volume as the chorus hits.
Mkoka says, "This was the first song written for the EP…it comes from a rough time in my life where I felt like I was totally alone, going about things in a completely different way than I'd been taught. That jump into the unknown was this daunting feeling, but ended up moulding the track in a completely unique way". Matching the meaningful description that is expressed by Weathered, Light flows flawlessly from the get-go that builds up to an emotion-drenched finish.
Stay sees Weathered picking up the pace throughout the verses that leads to a chorus of loveless lyricism, "After the storm/I lost it all and I need you/Stay with me". Stay ends with a combination of textured guitar picking and light trumpet blows. The soothing track puts you in a dreamy state of mind, and will leave you feeling at ease.
Showing off a more acoustic and rustic sound, tracks Grey and Alpha use more of a folky guitar vibe. Drifting away from the atmospheric theme 'Lunar' has produced thus far, both tracks experiment with slight harmonics and a hearty guitar melody. Both Grey and Alpha, would go perfectly with a nice hot cuppa' and a rainy day.
Title track Lunar finishes off the soothing EP with a slow and meaningful seven minutes of bliss. Unlike the previous tracks, Lunar finds Mkoka's voice holding more emotion as his voice expresses more volume, rather than being drowned out by echoing guitar strums. The track explores a range of stunning sounds accompanied by lyrics that are an ode to a loved one, "If you want to be alone/I'll be here when you come home". Lunar concludes by the final track by fading out each layer of sound until it reaches absolute silence.
All in all, the North Queenslander has delivered a beautiful EP that explores an array of dreamy and soothing tones. Capturing his emotions and turning it into song, 'Lunar' gives you a glimpse into the world of Weathered, and it ain't all sunshine and rainbows!