Pretty City Are Set To "Colorize" Australia!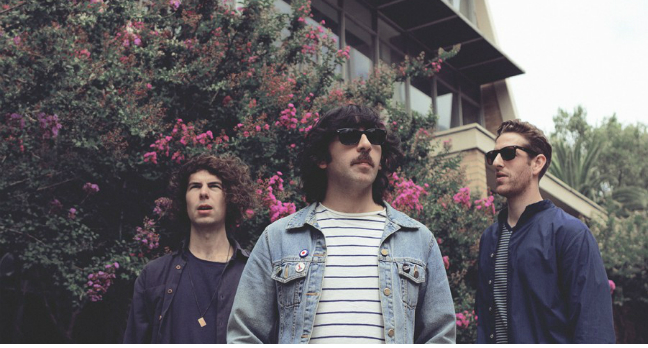 Melbourne fuzz-rockers Pretty City are preparing to bring tracks from their full-length debut 'Colorize' to four capital cities in August, and all signs point to a colourful show!
With several singles and 2013 EP 'Heights' under their belt, the band have been garnering a steady following over the last few years, and their first full-length album is sure to appeal to the uninitiated and old fans alike. Packed with psychedelic shoegaze energy, anthemic vocals, and energetic guitar melodies, 'Colorize' is the culmination of all the best parts of the band's early work and first singles.
Lead vocalist Hugh Matthews said releasing the album on vinyl was a bid to deliver a musical experience beyond the capabilities of the CD.
"Digital is instant coffee music: you mostly eat it with a spoon rushing out the door. It does okay, [but] Vinyl has that dark, sticky flavour. It melts your face and caresses your soul at the same time," he said.
If your soul is in need of caressing, the band are getting ready to bring their fresh new tunes to a few of Australia's Pretty capital Cities – check out the details below!
Read our album review of 'Colorize' HERE and our interview with guitarist Johnny Rock HERE
Pretty City Tour Dates
FRI 5 AUG
Crown & Anchor, Adelaide
SAT 6 AUG
The Bearded Lady, Brisbane
FRI 12 AUG
Waywards, Sydney
SAT 13 AUG
Yah Yahs, Melbourne