Psychedelic Porn Crumpets Return With The Fiery New Single, Mr. Prism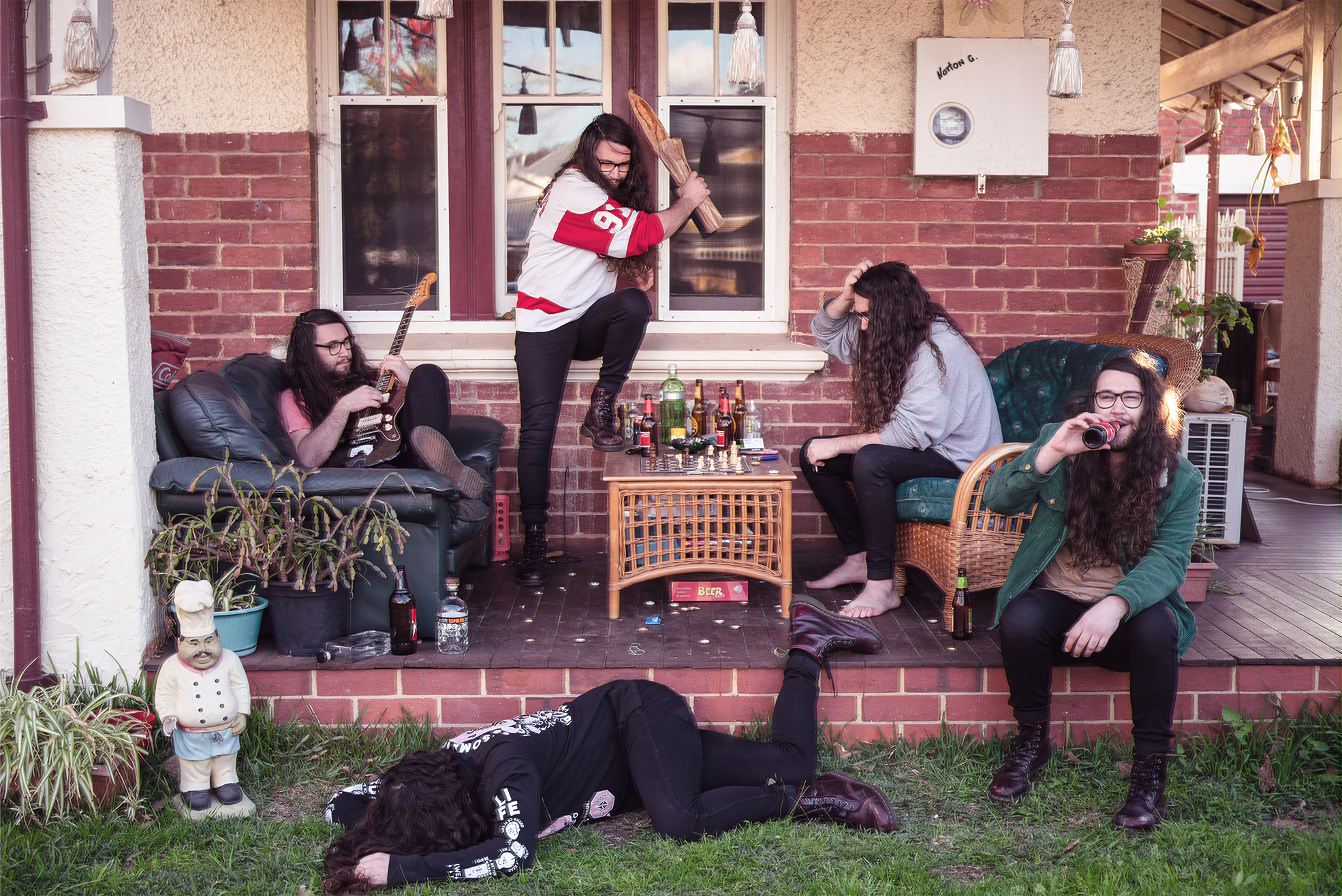 Perth experimental pysh lords Psychadelic Porn Crumpets have returned with a super strong new tune Mr. Prism. It's full of power, big fuzz and fun. It's a welcomed return for the band as they get back into the swing of things after their well received 2019 album And Now For Whatchamacallit.
The latter half of 2019 was spent touring Europe and UK which helped inspire the release of the new single in a way as Jack McEwan explains.
"After our last tour of Europe I had a plethora of reasons to see a doctor. First, he thought I had tonsillitis, so prescribed me penicillin, which didn't help at all. I did Falls Festival over New Year's and barely got through – turns out I had pneumonia. I was pushing through on all sorts of meds until someone offered me the HMS Hunter.S alternative and I realised no matter how sick I'd ever be, I could never turn one down. Mr. Prism (my sickly fun-fuelled fiend of an alter-ego) was born."  – Jack McEwan, Psychedelic Porn Crumpets  
Mr. Prism is raw power, it's fiery loud and has that super fuzz that we've come to best know from the fellas.
The new single comes with welcome touring news too as they announce some shows in WA in September and some big shows alongside Ocean Alley in 2021. Mr. Prism is available now, everywhere.
PSYCHEDELIC PORN CRUMPETS TOUR DATES
2020
Tickets on sale 9am AEST Friday 7th August 
Friday, September 11th Prince Of Wales Bunbury
Saturday, 12th September Settlers Tavern Margaret River 
Friday, 18th September Badlands Perth 
2021
Supporting Ocean Alley
Saturday, February 6th Hordern Pavilion Sydney SOLD OUT
Sunday, February 7th Hordern Pavilion Sydney Tickets
Friday, February 12th Fortitude Music Hall Brisbane SOLD OUT
Saturday, February 13th Fortitude Music Hall Brisbane
Licensed All Ages 6.30pm ShowTickets
Friday, March 5th Fremantle Arts Centre Fremantle Tickets
Friday, March 12th Thebarton Theatre Adelaide Tickets
Wednesday, March 24th Melbourne Arena Melbourne  Tickets