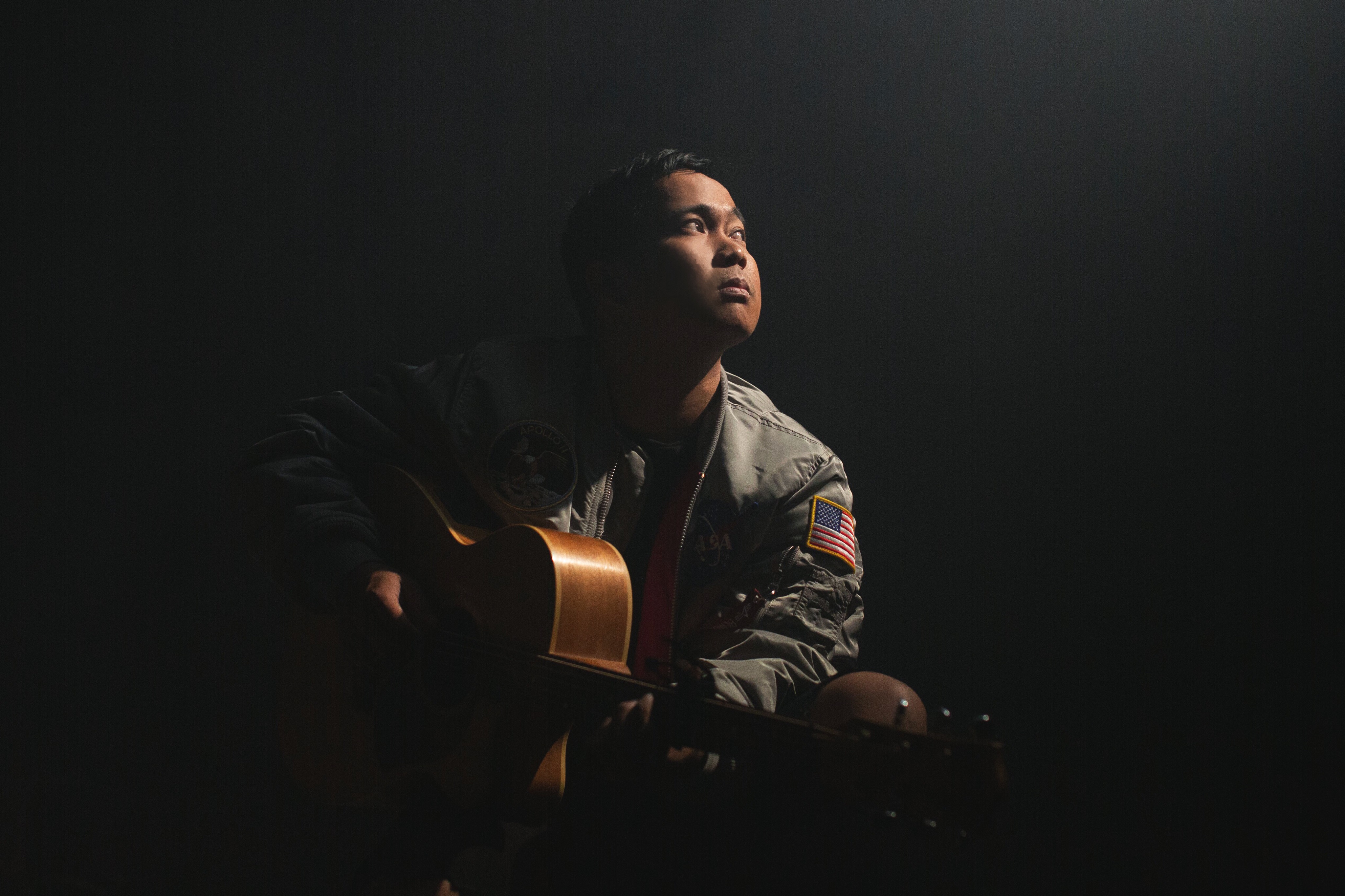 Breaking off solo and creating waves under Cap Carter, the musician and singer-songwriter has created a stirring and emotional new single, Thrill. We got to know the artist a little more through an email exchange where we discovered his desire to create music solo and working with acclaimed, worldwide producers.
What are methods you use to buck yourself out of a writers block? 
I like wide open spaces. I know that sounds weird but I write really emotional songs in dark confined spaces where I can hone in on lyrics and tone. But when I can't get it out I like to go on long drives or travel to quirky Airbnb's to get out of my natural habitat. And if that doesn't help, whisky sure does.
Have you heard from fans saying they've used your music as a cleanser? 
Not particularly in that wording. But I have had people reach out and say they've connected with my music and found some sort of healing from it. And I like that because it tells me that the music has bifold purposes: to heal me and potentially to heal others.
Tell us about working with London producer, iSaintJames.
Quite surreal, to be honest. We worked remotely for seven months across the ditch just trading stems online until we had five demo tracks. What resulted was a 27-hour flight to London and a best friend made. We spent most days in the shed literally high as a kite but there was a lot of passion put into the project and wouldn't trade the experience for anything.
Do you find it intimidating creating music under your own name and not with others under a moniker? 
Not at all. I think if the music is good and it connects with an audience, the moniker is purely just there for display purposes.
What's the best thing about having complete control over the music you make? 
I think it's the ability to write whatever the hell you want and not be restricted by rules and label guidance. You have free reign and creative license to be whatever is you want to be and write whatever you want to write and that—in today's day and age is freedom. Freedom in expression and limitless creativity is a dangerously beautiful thing.
Your voice is one of, if not the biggest, asset to your music. Do you consider your voice as the main instrument in your music? 
Absolutely, every little nuance and every little tone in my voice affects the music greatly. I put a lot of effort into my vocal capabilities as well as my songwriting technique so I definitely think the crown feature of my songs are the lead vocals.