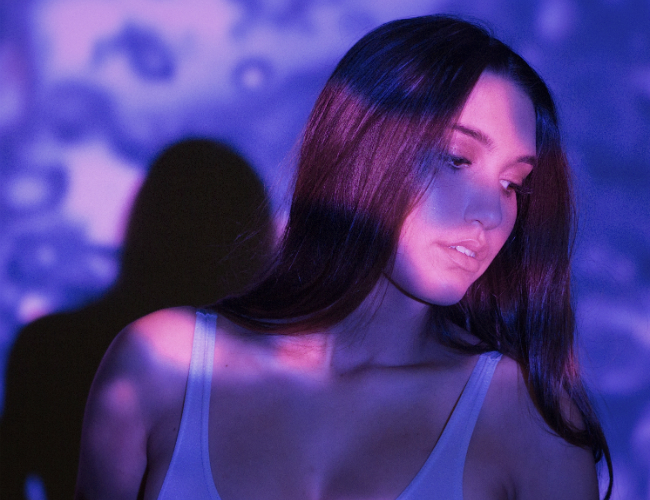 Ever feel like you wasted your late teens when artists like Bieber and Lorde come out of nowhere with some incredible music? Well it's now time to add Brisbane's Doolie to the ever-growing list of wunderkind musos. The teenage singer-songwriter, and self confessed 'mover' rather than 'dancer', has been kicking plenty of goals before starting her uni degree this year, including winning a Queensland Music Award for her killer single Pristine. We asked the rising artist how she feels about her career so far and what her favourite tracks were of 2016.
Congratulations on your 2016 QMA win for Pristine! How incredible is winning such a prestigious award as such an early stage in your career?
Thanks! It was something I didn't expect to win, let alone be nominated in two categories: Schools and the People's Choice Most Promising Female songwriter. But having won and that as part of my music career bio is an awesome thing, people realise it's a bit of a big deal. From it, I have established a band, developed (and keep developing) a show, and somehow pulled a big name in the film industry to shoot my first music video. I'm pretty happy with that!
There's a live video of Pristine on your Youtube channel, which shows you having a bit of fun onstage. What's your favourite dance move to pull while performing?
I do love to perform and I sure have fun, but um… when you say 'dance' that scares mee. I'm so uncoordinated when it comes to dancing, let's move on!
Your more recent single Exhale is a touch slower and mellow compared to Pristine. Do you prefer writing upbeat tunes or creating more of an ambience with your music?
I love both upbeat and mellow tunes. Exhale (like all of my songs) started out as an acoustic guitar based song with more verses, a different bridge and slightly different chorus. But I am currently working on a couple of bangers, which are great in the live sense because people get moving. I like to leave the funky dance moves to the audience!
Exhale was drastically changed in structure once you hit the studio, what influenced you to re-work the song?
From its original version to going in to the studio and working with my producer (Elliot Heinrich), I play around with sounds and arrangements and what I feel best matches the lyrics, or what the song is about (a funky love song). With Elliot's tech input, I let the song take its course as well as to make it more radio-ready I suppose.
You're being hailed as one of the Australia's most promising young songwriters, which musicians do you look up to for inspiration or guidance?
I really look up to George Maple. The way she looks, performs, sings, and writes, she's got the whole thing going on… she's just awesome and would love to meet her!! I also really like other artists like Banks, London Grammar, as well as old favourites like the Red Hot Chili Peppers because Anthony Kiedis rocks!
You had such an incredible 2016, what's the plan for Doolie in 2017? Is a debut album on the cards?
I start uni this year which is exciting, especially to know that I will be in a place with like-minded people and no longer have to do maths! An EP/debut album keeps popping up in conversations and it is definitely one of my next big goals, as I have a bunch of songs on the go, that I'm keen to get out there and share with everybody.
Lastly, considering it's been Australia Day, what were your favourite songs of 2016?
That's hard, right now I think of Childish Gambino's Redbone, and of course George Maples' Sticks and Horses, but Sofi Tukker's Drinky is so catchy, that's one song that I do move to… you could call it dancing!