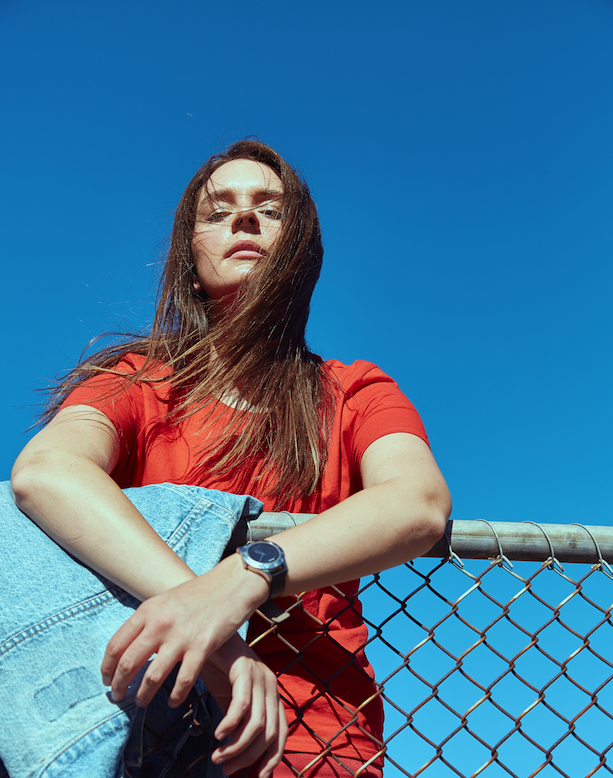 Sophisticated electronic indie pop artist Essie Holt has been kicking some solid goals recently. A huge single release racking up some solid streams online and in the middle of huge support tour with LANKS, it seems 2018 is the biggest year to date for the Melbourne songwriter. We had a chat with Essie to get the lowdown on the latest release and tour.
We're so incredibly excited that you've released another fantastic single, what was your writing process with Better For You?
Ah, thank you! Better For You started really organically at the piano. The chorus came out first and then I collaborated with Mark Zito (Fractures). He laid down a really great production bed and that set the vibe for the rest of the writing. I started writing it in 2017 when I'd just gone through a really heavy time where I'd hurt someone pretty badly.
Can we expect an EP to feast our ears on at some point in the future?
I'm working on my debut EP as we speak! Mark is producing it and I feel so lucky to be working with him. It should be out early next year!
You've been incredibly busy touring with various artists over the last few months, tell us a little bit about who you've been supporting and what the highlights were.
The last few months have been the absolute best! I toured with GLADES in May and they were so fun and lovely. Their set was wonderful every night and they're such hard workers. I'm also just about to jump on tour with LANKS in August! I'm playing 10 dates with him on the East Coast. Will is a great friend of mine so it's gonna be a nice time being on the road together! I also just supported Elderbrook on his Splendour sideshow, and also Northeast Party House the other week.
Is there a female artist that you currently look up to and draw inspiration from?
For the last 10 or so years it's been Megan Washington. I think she is out of this world talented and her live show moves me like no other artist can. I feel like there's an MW song for every moment in my life which is pretty cool.
Do you have any tips and tricks that you rely on when facing a bit of writer's block?
As simple as it sounds, just write. Even if I'm not feeling particularly inspired, I can always generally sit down for 30 mins at the piano and get down some sort of rough idea. Even if it's not super great, it's still something. And that something gets you closer to writing something good.
We see that you've got a number of headline shows lined up for September in Sydney and Melbourne. Can we expect to have a little boogie to your new music at these gigs? 
Yessss, I'm so keen for these shows! It will be my first Sydney headline show, so that's gonna be a lot of fun. I'll be testing out a couple of brand new songs for sure and I'm really excited to start workshopping them with the band and playing them live!
If you could play any dream venue anywhere in the world, what would it be?
I've got two dream venues! The first would be the Forum in Melbourne, because I've seen so many of my favourite artists play there over the years and that room is just so magical. And the second would be Royal Albert Hall, because… Royal Albert Hall.
Essie Holt Live Dates
w/ LANKS
THURS 16 AUG
Cambridge Hotel, Newcastle
FRI 17 AUG
The Lansdowne, Sydney – SOLD OUT
SAT 18 AUG
Uni Bar, Wollongong
SUN 19 AUG
Transit Bar, Canberra
THURS 23 AUG
Sooki Lounge, Belgrave
SAT 25 AUG
Northcote Social Club, Melbourne
SUN 16 AUG
Northcote Social Club, Melbourne – SOLD OUT