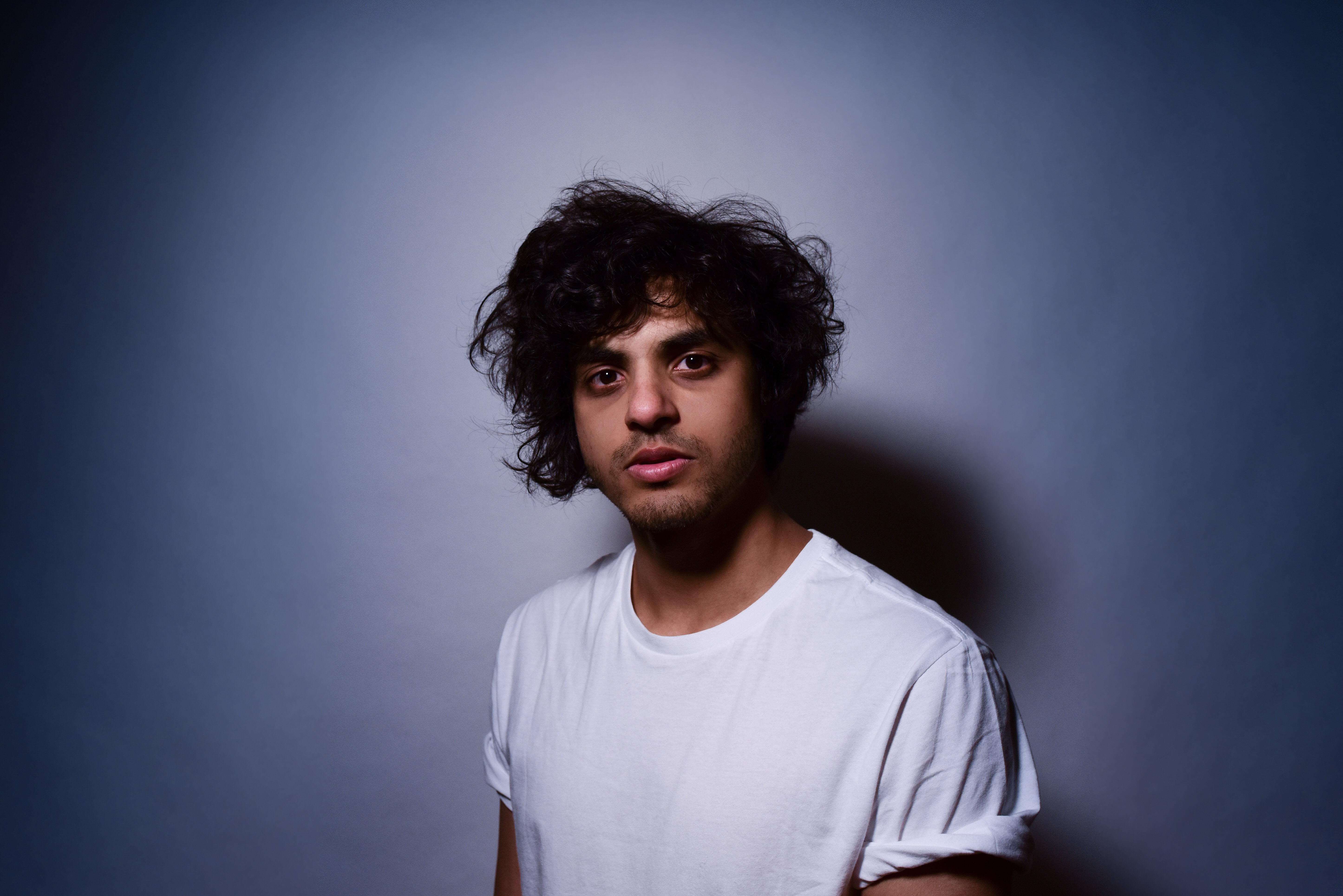 Harts is in the peak of his career. Being a musician as accomplished and direct as he already is, and after many years years slogging away, he's still producing his best work yet. Shake Ya Pants is the newest taste of his new album and it's a supreme totality of his sound. We chat with the artist about brining this song to life, lacking self-confidence and and expanded live band.
As we mentioned, we think Shake Ya Pants is your best yet. Was this built on the stage then fleshed out further in the studio?
Thanks! It was a fully fleshed out arrangement in the studio. But as I started rehearsing it with my new band for shows, I went back and changed a few production things, things that really made the track pop.
The production flair on offer really brought this song to life. What was the creative decision behind adding that to the song?
I've been trying to step up my production game for a few years now. I've learnt a lot over the years, and I feel I've improved as a producer, so I wanted to take things to the next level. The whole album is filled with some of my best produced music and I'm real proud of my efforts.
The song speaks of pepping someone up when they're lacking self-confidence. If and when you get in these moods, does music help you get out of them?
I'm always in those type of moods, and ironically music is the thing that puts me there the most! Ha. But, yeah it does help me get out of it. Not even lyrically, the music itself in enough to motivate and inspire me out of such moods… most of the time.
We've heard three songs from the new album. Should we be expecting any more surprises in your sound?
I don't know. It's hard for me to say because the Harts project has always been a mixed bag of styles, ideas and sounds. A lot of people were surprised by Wishfulness and 21&19. I think because those songs have hardly any guitar on them maybe? But, the feedback I got from those same people was very positive towards that direction of songs, and they wanted to hear more like it.
With what we hear on Shake Ya Pants, do you still think you're learning and experimenting with the guitar, even after all these years?
Yeah, definitely. I'm always trying to learn new ways of doing things and working on new ways to incorporate my guitar playing into other areas of music. It's always a learning experience for me.
What's the live, extended version of this song sound like? It was first premiered at your Melbourne show earlier in the year.
It's the whole song as you hear it, with an expanded outro. I opened up the outro to a spontaneous jam session with my band members on stage. As I introduced them they played like 16+ bars each of improv over the main riff, and we recorded it that night. It was pretty cool. I think it was like 12-minutes long in total… That's the arrangement we're probably going to play out on tour.
You've promised an expanded live band and larger set for the tour. Just how much bigger can a Harts live show get?
So this is the biggest band I've ever toured with. There is 5 of us on stage for all the shows, and an added 2 or 3 more planned for the bigger stages at the Melbourne, Brisbane and Sydney shows. I think this number is the sweet spot for where I'm at in my career right now. I mean, you can always go bigger with these sorts of things… If I get the opportunity down the track in the future, I'd love to add dedicated backing vocalists to the band, along with maybe a bigger brass section and a string section. But that's literally the dream.
Harts Live Dates
FRI 2 NOV
The Fat Controller, Adelaide
SAT 3 NOV
Jack Rabbit Slims, Perth
FRI 16 NOV
Hotel Brunswick, Brunswick Heads
SAT 17 NOV
The Triffid, Brisbane
THURS 22 NOV
Anu Bar, Canberra
FRI 23 NOV
The Factory Theatre, Sydney
SAT 24 NOV
The Cambridge Hotel, Newcastle
THURS 29 NOV
The Corner Hotel, Melbourne
FRI 30 NOV
Torquary Hotel, Torquay