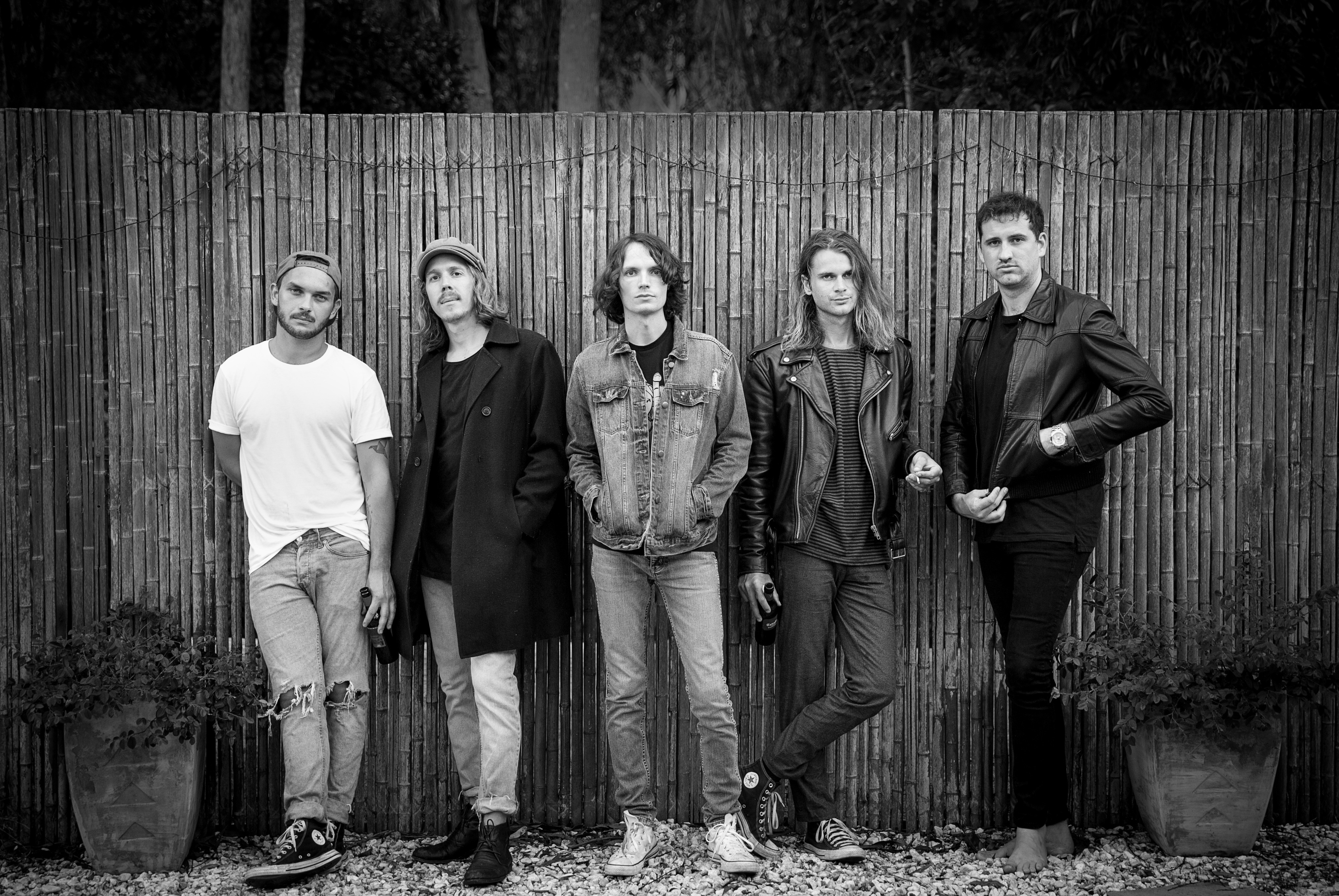 If there's one constant in High Tropics' music, it's their metallic inventive guitar tones. Never has a modern rock band been able to infect me so much with their rhythmic mastery and tonality. Feel The Same is an accomplished new single from the quartet and, over an email exchange, we find out what it was like working with new people who changed the band's dynamic for the good.
Feel The Same is another sprawling, epic indie-rock anthem. What were the influences behind the track?
The writing process in this song was actually very fluid. I sat down with the guitar one morning and that verse and melody kind of just came flowing out of me, I ended up tracking the skeleton of the song over the next day or two. Lyrically, there are various references, but overall the song explores the idea of putting too much emphasis on the destination and not enough on the journey. I think a lot of us set goals expecting some kind of self-transformation to occur once we reach them, only to find we feel exactly the same, or maybe even slightly empty.
Your previous songs, You Never Made It Easy and Wait For You, amassed over half a million streams last year. How has the reaction been from fans? Do you feel the momentum growing behind High Tropics?
I can definitely feel the momentum growing. Every couple of weeks I'll get a heart-warming message or note from someone in another country saying they have a certain song on repeat. That said, we live in a weird age where an artist can have 10 million streams but still struggle to sell out 300 capacity rooms. There's a massive disconnect between online music consumption and live music consumption, but the exciting thing is everyday technology is making it easy to find synergy between the two.
What was it like working with Elliot Heinrich and Brian Lucey (Cage the Elephant, Liam Gallagher)? What production techniques and sounds did you all bring to Feel The Same to make it sound so expansive?
Elliot is a good mate of mine—he's worked on the majority of my releases and the process is a little different each time. But generally, I'll get a demo together in my home studio and then take it to him to build upon and make it as good as it can be. He's a brilliant musician and songwriter in addition to being an amazing producer, so that really helps make sure nothing slips through the cracks. Brian is a mastering wizard, I got him involved thanks to a recommendation from Elliot, and after I got the first master back it became apparent why some of my favourite artists also use him to master their songs.
High Tropics represented Australia in the Project Aloft StarAsia competition last year held in Seoul, South Korea. How was it to travel to South Korea to perform?
It was quite literally a dream come true. I've been very fortunate to experience some awesome moments over the years, but this was no doubt the one I'm most proud of. We got to rep Australia which was nothing short of epic, but just the fact that a little 2-minute song I wrote and recorded in my bedroom could allow us to be flown overseas to a place where I likely would never have visited otherwise, it blows my mind. I'll forever be grateful to the crew at Universal and Aloft hotels that made it happen. I would've loved to win the competition, but I feel like I won anyway with all the legends I got to meet.
I heard that your first ever show was with Middle Kids? How did that come about? What has it been like to play festivals with other massive Australian artists like The Rubens and Birds of Tokyo?
Middle Kids came about thanks to their manager and absolute legend, Kurt. It was about as good a first gig you could ever get! The Rubens and Birds of Tokyo were on the bill for Caloundra Music Festival, which was actually the weekend we got back from South Korea, so we were still kind of in the clouds. We actually played the same time as The Rubens on the first night, which kind of sucked because not only did I really want to watch their set, but also everyone flocked to go see them… Bloody fleabags!
What else has High Tropics got planned for 2019?
We'll be supporting DZ Deathrays when they stop in here —14 March at the Helm, Mooloolaba. Then a couple more shows along the Coast and Brisbane, before finishing up in Sydney on 25 May at OAF Gallery.
New songs will likely follow, and hopefully, a $100K sync with a reputable smart phone manufacturer… (Purely just throwing that out into the universe but please tag Apple, Samsung, etc).