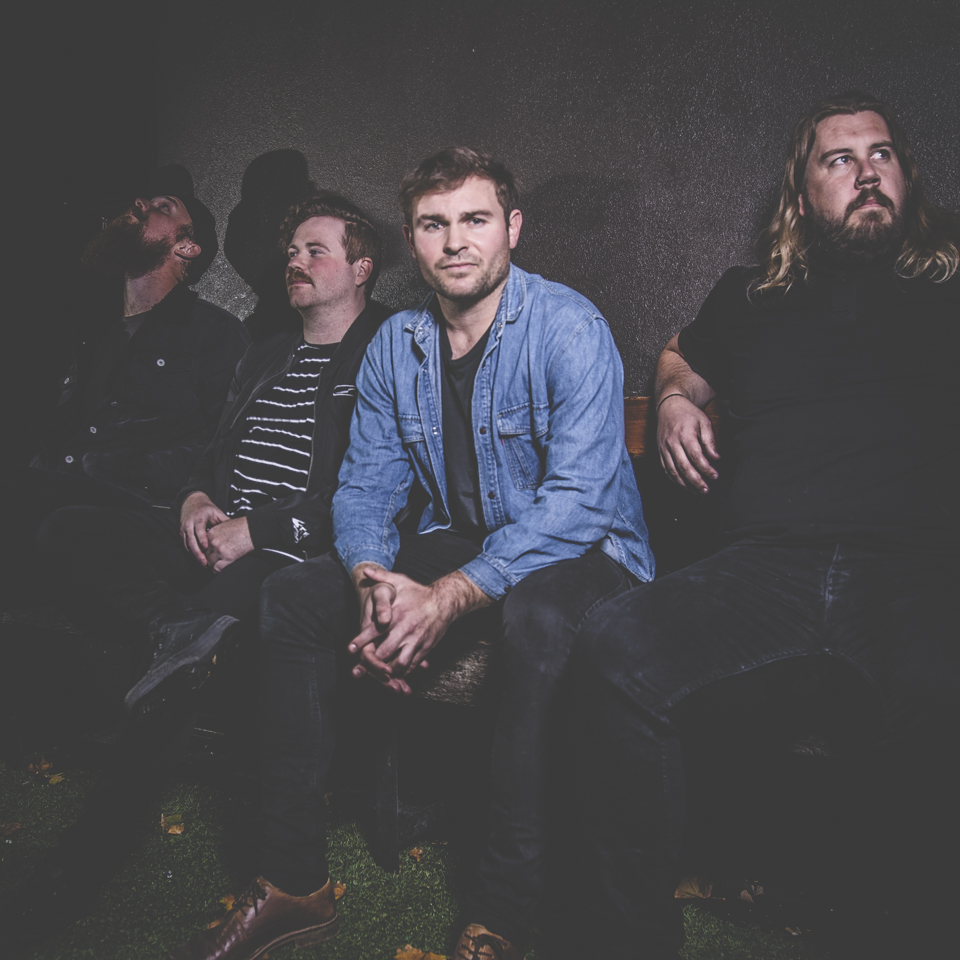 Jack and The Kids have been dropping a steady stream of increasingly austere indie-rock jams. Their latest, Television Hero, is a disciplined and contemplative piece that stretches the breadth of their previous material. We caught front man Jack Kennedy to discuss self-doubt, studio movements and Groovin the Moo.
There's so many moving parts to Television Hero. How did it come to fruition in the studio?
When I wrote the song, I'd been listening to a lot of The Jezabels 2011 album, 'Prisoner'. That album was probably the album that first inspired me to start writing my only material so I always go back to it if I'm needing some inspiration! Once the track was demoed, our guitarist, Braden Geyer—who produced and mixed the song—re-wrote a lot of  the drums and got the structure where it is today. The song was recorded partly at Braden's home studio and we record drums at a studio down in Melbourne.
The synthesiser has always played a part in your music, moreso in the background. Have you thought about making a song using the synth as a jumping off point?
Yeah, definitely. We definitely take a lot of inspiration from bands such as Mansionair, Chvrches and The Naked and Famous who all have the synth at the forefront of their sound. We've got a couple of songs that we are working on at the minute which are a bit more synth heavy.
As a band, how do you think you've grown in the short time between Your Eyes and Television Hero?
I think from a writing and recording perspective we've definitely grown. There's been a lot more input from the whole band with this song rather than just one or two of us. We've really come together as mates with this release.
Is Television Hero a taste of an EP or album?
We've been saying we're releasing an EP for the last two years and, to be honest, one of the main reasons this hasn't happened is because we can't decide wether to do an album or an EP. But we've decided and there will be an EP released later on this year.
You mentioned the song derived from self-doubt and insecurities. How do you buck yourself out of those moods?
To be honest, I'm not entirely sure, but I know that writing music is definitely a great way. If you can turn a negative situation into a song you will end up getting a lot of enjoyment from. I think that's pretty nice.
You got to play in front your hometown crowd at Groovin the Moo. How surreal was that?
It was a special moment for us all and we still pinch ourselves that triple j Unearthed gave us the opportunity. The support they gave us for our single Real Again was amazing.
Jack and The Kids are playing two launch shows this July. See those dates below.