Q & A: Kyle Hall from Runaway Weekend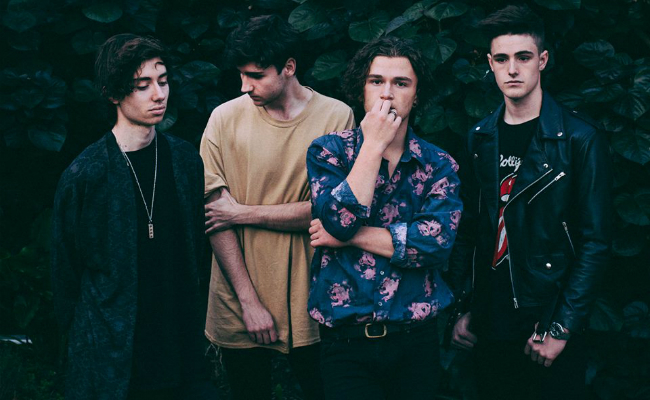 After a run of impressive singles Adelaide's Runaway Weekend have finally released their debut EP 'Déjà Vu', a collection of cinematic and intoxicating indie-pop. We asked the quartet's frontman Kyle Hall a couple of hard hitting questions to get to know him and the band's music just a little bit better.
If you could feature on any album in history what album would it be?
After much discussion the band were torn between both Michael Jackson's albums, 'Thriller' and 'Dangerous'. We felt as these albums are so iconic making a sneaky appearance wouldn't be too shabby!
What's one skill you wish you had?
I started learning saxophone when I was in high school but I didn't end up pursuing it. I think being able to play the sax would be sick as, it's an instrument I'd love to include in our music one day. I think invisibility would also be fun.
Which country would you most like to live in?
I have a large English heritage and have always felt a sense of belonging within British culture. Ideally living near the heart of London would be my dream.
Would you prefer to be batman, Spider-Man or James Bond?
Spider-Man is the King!
What is your go to karaoke track?
Beautiful Soul by Jesse McCartney.
If you weren't a musician what would you be doing?
Up until the age of 11 I had my heart set on playing for Chelsea in the English Premiere League, but that was always a very unattainable goal.
For the uninitiated, how would you describe Runaway Weekend's sound and live shows? 
Without trying to sound too pretentious, we base a majority of our sound off of our cinematic influences. At the same time, we have a very pop/ rock edge.
Lastly, what's three things people should know about your debut EP 'Déjà Vu'?
1. We wrote the EP in a specific order to create more of an "experience" for the listener.
2. We connected each song together to emulate the emotional dynamics of a film soundtrack.
3. Lastly, for full effect I highly recommend playing the EP at a loud volume.