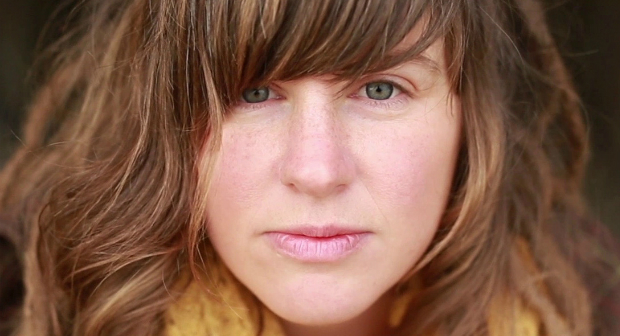 Singer-songwriter Loren Kate has had a pretty busy second half of the year since releasing her EP "Til The Night Meets The Sun". We got to know her a little better as she makes her way up the East Coast for her final shows of the year.
How has winning the 2014 Telstra Road To Discovery competition impacted on your career?
The Telstra Road to Discovery award heavily impacted my career. It enabled me to record a new EP, head over to Nashville and perform at the Americana Festival, and for the past year I've received mentoring from the most awesome team of industry folk. Without it, I wouldn't have done half as much as I have this year.
Your EP "Til The Night Meets The Sun" has been out for a month now, what's the reception been like to its release?
The response to the EP has been really overwhelming. I haven't heard a bad review yet, so I hope that means people are loving it! I even heard it being blasted full volume out of a car driving down the main street of Nashville, that was awesome.
The EP tells intimate stories about pivotal moments in your life, why was turning 30 such an important milestone for you?
I think it is for everyone. Big changes seem to happen around that time in our lives. Turning 30 for me was like becoming an adult, a rite of passage into proper womanhood, when things gets real. I was scared of leaving my 20's behind, but now that they're gone, I don't want to go back.
You're about halfway through your tour of southern Australia, what's the wildest/best moment of the tour so far?
I'm a mother of two and they are on the road with me most of the time, so some of the long car or plane rides have been kind of wild. Our version of wild experiences consist of late night eats and roadside toilet stops.
Your recent single When You Leave is about the passing of a partner. How do you approach the song in a live setting?
Much like most of my songs I guess.  I tell the story… explain how the song came about, which was on the way to the hospital to say goodbye…then I try and focus on the feeling and sing it as honestly as I can.
The music video for When You Leave is beautifully simple. Why did you choose to animate the song's story?
I was playing with different ideas for the film clip… having actors play out the story would have been way to cheesy and having my head singing it would have been much too boring. I was trying to find a way of telling the story that will do it justice. That's when I started playing with the idea of animating my drawings. I think it worked!
You went over to Nashville in September, what did you get up to while you were there?
So many things! I played at the famous Bluebird Café, co-wrote with Kim Richey, spent a day in the studio and ate…a lot.
An old man living near your sister in Melbourne inspired your song Henry. What story did you write about him and did you ever find out his actual name?
Henry tells the tale of a man who lost his wife 7 years ago, He doesn't really know how life works without her. I didn't ever ask 'Henry' his real name, and I haven't seen him on my last trips to Melbourne…hopefully he found a new love and moved away. But I have a feeling he my have passed too.
What is the biggest influence on your music?
So many things inspire my songwriting. I love making songs out of ordinary ever day occurrences. I grew up listening to storytellers like Joni Mitchell, Bib Dylan, Paul Simon etc. I love songs that paint pictures in your mind.
Which Australian artists can you not get enough off at the moment? 
I'm actually listening to a lot of emerging artists at the moment. Some of this year's Telstra Road finalists are amazing! Merpire and Ryan Nebauer are two of them. I am also loving Helen Shanahan, she has a voice like honey.
Christmas is just round the corner, what's the present you'd be least thrilled to receive?
Hmmmm, my partner likes to buy me wetsuits, or things to do with surfing…hoping to get me out in the surf with him more. Last year he bought me not one but two wetsuits….Let's see if there's another this year.
What's the next big thing for Loren Kate after your appearance at Mullum Music Fest at the end of November?
I've just added a show to the tour, at the Glass Onion society in long jetty NSW. Then a short break before I head up to play at Woodford Folk festival, super excited about that!
Loren Kate National Tour Dates
Saturday 21st Nov- Sun 22 November
Mullum Music Fest, Mullumbimby NSW (All Ages)