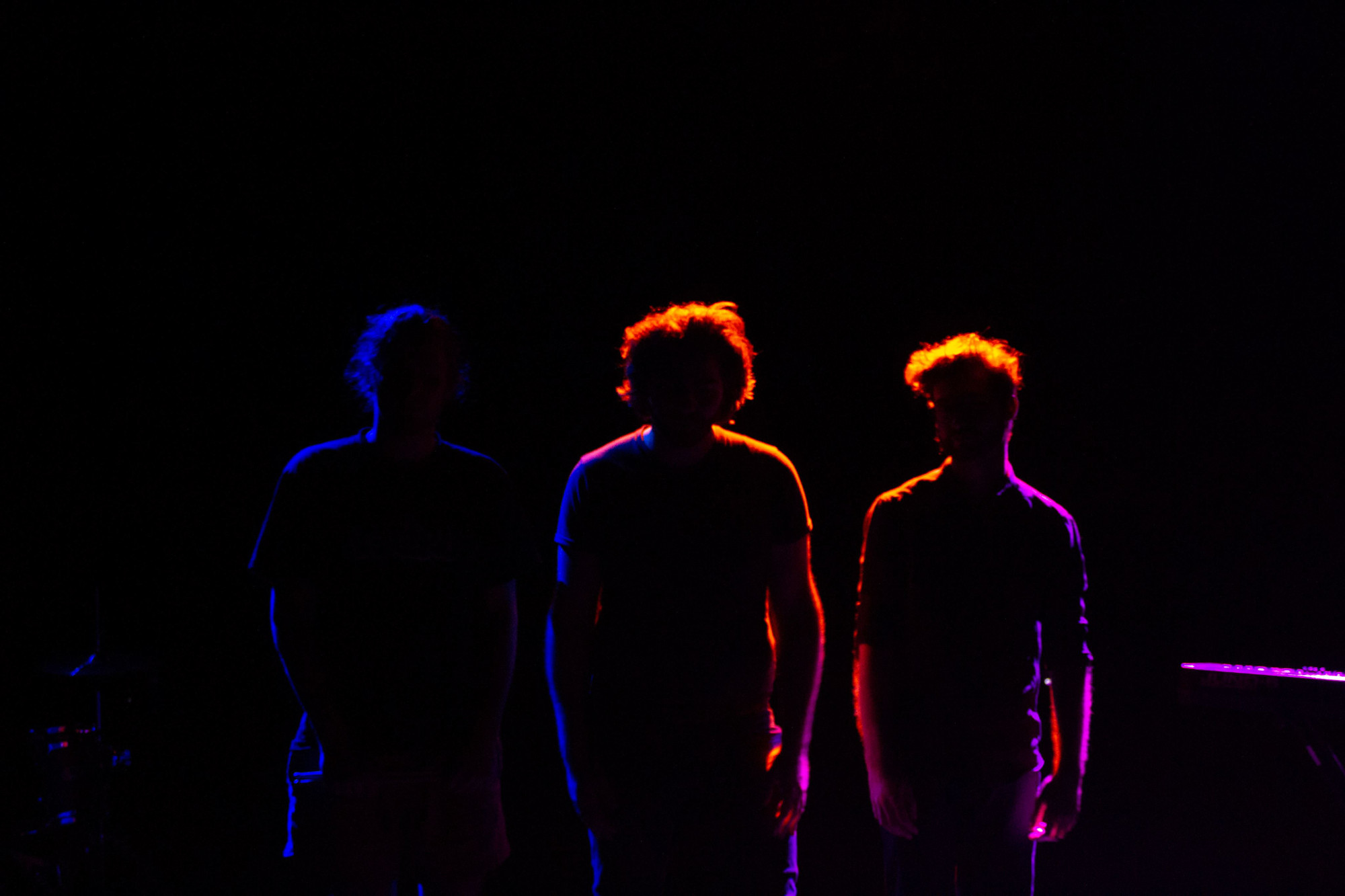 Melbourne based Man VS Synth recently dropped their debut EP, we caught up with the Matthew Farry and talked writing, production and found out what other acts they were digging currently.
What's the general writing process for Man vs synth and how long did it take to write your upcoming EP?
Every song is a different puzzle to solve really. Sometimes, like Perfect Picture, it starts as a sequence on the Moog. Other times it starts out with an interesting harmonic or rhythmic idea that get's the creative juices flowing! As a rule of thumb the harmonies, melodies and sound design comes first, later on the drum parts are written as a response to a lot of what is already happening. Usually the last thing I write is lyrics and vocal parts. The writing took a solid year to get the bulk of it done. A lot of touch ups and edits were made after whilst we were recording everything and mixing. All up about a year and a half.
It's said your sound has early 2000s nostalgia, who would be some of your biggest influences?
I grew up listening to a bunch of pop and rock from that time and its not at all surprising it's shown up somewhat in the EP. "To Record Only Water for Ten Days" is absolutely an album that inspired this EP. Conceptually that album has had a huge impact on my songwriting in general – it has such a beautiful contrast of sounds and ideas that really intrigued me. John Frusciante's body of work as a whole really inspires me. Chili Peppers, Incubus, Radiohead, NIN from that era absolutely had made waves with me in how I understood music. Artists like Aphex Twin and Boards of Canada have to be mentioned, they seriously opened up my mind to a world of music that I felt isolated from.
In the video for Perfect Picture, you guys have some pretty cool lighting going on, is this something you will be taking on tour with you and having at upcoming shows?
That's the plan! Its a hard thing to integrate because you have to figure out a venues capacity to handle your vision but its a constantly iterative process we're working on. The lights were done by none other than Jack Matotek from Cloud Factory and he's helping us get it off the ground for our live shows as well.
What was it that made you lead with Perfect Picture for the lead single off your upcoming EP?
Perfect Picture was just such a standout amongst the tracks. Its pretty catchy and it felt as if it presented itself to us as a song that'd put itself out there and hopefully show everyone what we're all about.
 Do you get out and see a lot of live music, and would you say there is someone on the Australian music circuit you would like to play alongside and support? Between us three we see a good bit of shows around Melbourne. There's just such a vast array of talent here. It's incredibly inspiring to us. Well Teenage Dad's are a great outfit for us to work alongside for live gigs. Mildlife have been kicking goals lately, it'd be crazy to get on a bill with them. Hopefully one day we can gig with the likes of Closure in Moscow or Tame Impala.
What else does 2019 hold for Man Vs Synth? 2019 is the year we released our EP, got ourselves on the map, and from now on it'll be the year we start gigging seriously. Furthermore we've been writing and recording like mad so expect some more music from us in the not too distant future.
Their self titled EP is available now, check out the video for Perfect Picture below