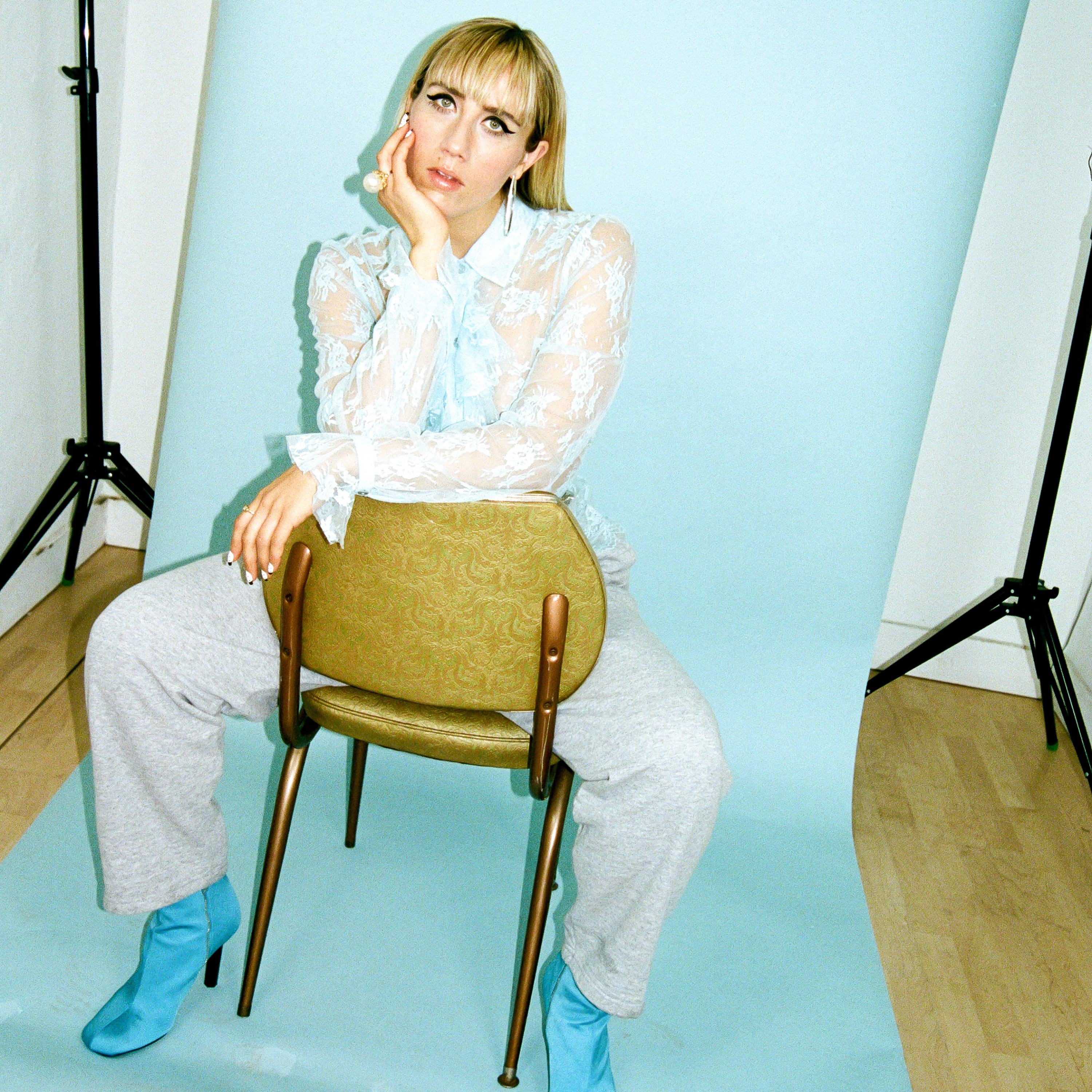 Toronto's very own RALPH has been making movements lately. Her most recent single, Tables Have Turned, has been getting some big online attention. We had a little chat with the pop enigma to find out more!
What an absolute cracker Tables Have Turned is. Tell us a little bit about the meaning behind it and how you came to writing this track.
Haha wow, thank you! The track is (shocker!) pretty auto-biographical. I was seeing a lovely guy and obviously I really liked him, but hadn't hit a level of obsession yet. I think sometimes I try to be the one who is less emotionally involved, because it makes you less susceptible to being hurt. But one day, it was like someone flicked a switch and he was all I could think of, I couldn't let him out of my sight. That's what the song is about, that moment when the tables turn and you realize you're the one in really deep and it's fun but also like… uh oh.
Have you managed to stray away from Canada a little and tour elsewhere?
Yah! We've done a couple shows in New York, which has been cool. Really nice to meet my US fans. We're currently planning some more US and Europe dates for the fall and winter so stay tuned.
What is the music scene in Toronto like at the moment? And how did you first find your way into it?
I went to a performing arts high school in Toronto, so I learned how to feel confident on stage at a pretty young age. After that I was in a couple bands and realized that I love performing enough to actually pursue it in a real way, so I continued a solo career and slowly the Ralph sound developed. Toronto has always been such an exceptional place to do music because it has such a diverse music scene. I've always felt really supported and embraced by the music community here which has helped me feel comfortable exploring different paths and sounds. It's insanely amazing to see so many artists from Toronto (Daniel Caesar Charlotte Day Wilson Jessie Reyez) doing so well. I think it goes to show that anything is possible and that Toronto has a lot of talent, discovered and undiscovered.
You recently collaborated with the rapper TOBi for the track 'Girl Next Door', how was that experience for you?
It was honestly so effortless, I basically reached out to Tobi via DM and asked if he was interested in writing a verse and singing on a track I had. I'm a big lyric nerd, so I was curious and maybe even a little nervous to see how collaborating with another artist on my own music would go. But when he sent me back his verse, I was like "wow ok this is perfect, this is exactly what I was hoping for." He's just such a genius with words, it was such a pleasure to work with him. He's also a natural born performer so being on stage with him is soooo fun.
What does your go-to playlist consist of? Any Canadian gems we should know about?
Right now I'm listening to Maggie Rogers' new tracks, I also love Amber Mark and Ella Mai. Very into the new Drake album of course, Emotionless is my favourite track. There's this artist called Emotional Oranges who is really cool, and I love my friend's new stuff, her name is Yours Smith. Canadian wise, you should check out Sylo, Hoodlem, Ebhoni, MorMor and Garçons.
Have you got any other exciting plans lined up for this year?
I'm playing a festival in August called Elora River Fest and Carly Rae is playing right after me, I'm so stoked to see her live. We have some fun tour plans that we'll be announcing soon AND my album drops in the fall so obviously I am vvvvvvvv excited about that. You can expect more fun videos also, I love making videos.
And last but not least, can we expect to have you in the land downunder at some point?
I hope so! I've always wanted to go to Australia, although I will tell you that someone once showed me a terrifying Youtube video of an Australian spider jumping out of a toilet at the camera and I never felt the same. Just promise me that your spiders don't jump out of toilets and I'll come, yes.