Q & A: Jean Jacques Burnel from 'The Stranglers'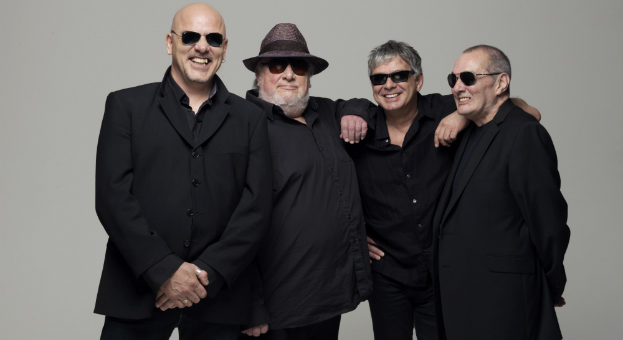 Legends of the 70s and 80s Brit-punk movement The Stranglers are celebrating over 40 years of raising hell with an Australian tour this month. The mischievous quartet will play most capital cities, helping those in attendance wind back years with their immortal hits Golden Brown, Always the Sun, and Skin Deep. We threw a few questions at The Stranglers' bassist Jean Jacques Burnel to confirm some of their crazy tour stories and how age is no barrier in rock 'n' roll.
You're touring Australia this month, what was your last tour like?
Weirdly this is actually our sixth time in Australia as The Stranglers, the last tour was in 2012 and it was amazing. Can't wait to do it all again!
What can fans expect this time around?
I could tell you, but I'd have to kill you…
You guys used to be pretty mischievous, what are some of the best times you remember?
Tying one of the most important music journalists in France to the first floor of the Eiffel Tower without his pants constitutes as a pretty great memory!
The Stranglers started a riot in France, how did that happen and what was the aftermath like?
We played a gig in a university in France, not realising that there was a very contentious situation between the students and the university authorities. The gig was held in this giant glass amphitheatre and before we knew it, it just kicked off in front of us.
How and why were you escorted out of Sweden?
Which time? The Stranglers were escorted out of the country twice. Once for completely destroying a restaurant which got us escorted to the airport, over 120km away, by armed police. The second time we had to be escorted out because our equipment had been smashed up and our touring party had been attacked.
Do you think age has affected your music and touring, how?
Definitely! We're better, with more to say and more equipped to say it.
Is performing in a band that's been around for so long positively or negatively effected your on stage chemistry and creative processes?
One of the main reasons we are still doing what we do and doing it more successfully than ever is that we get on really well. Most of the time, creativity (in my case) depends on my ability to bounce ideas off my colleagues.
Do you still get a kick out of performing Golden Brown live after all these years? And are there some songs you no longer want to play?
We just played a tour where we didn't play Golden Brown. No point going through the motions. The Stranglers are not a cabaret band. We have so much material to play we can change the set every night.
Check out The Stranglers' 2016 Australian tour dates below!
The Stranglers 2016 Australian Tour
SUN 17 APRIL
Metro Theatre, Sydney
MON 18 APRIL
The Tivoli, Brisbane
WED 20 APRIL
The Corner Hotel, Melbourne
FRI 22 APRIL
Thebarton Theatre, Adelaide
SAT 23 APRIL
Metropolis, Fremantle
Get Tickets HERE