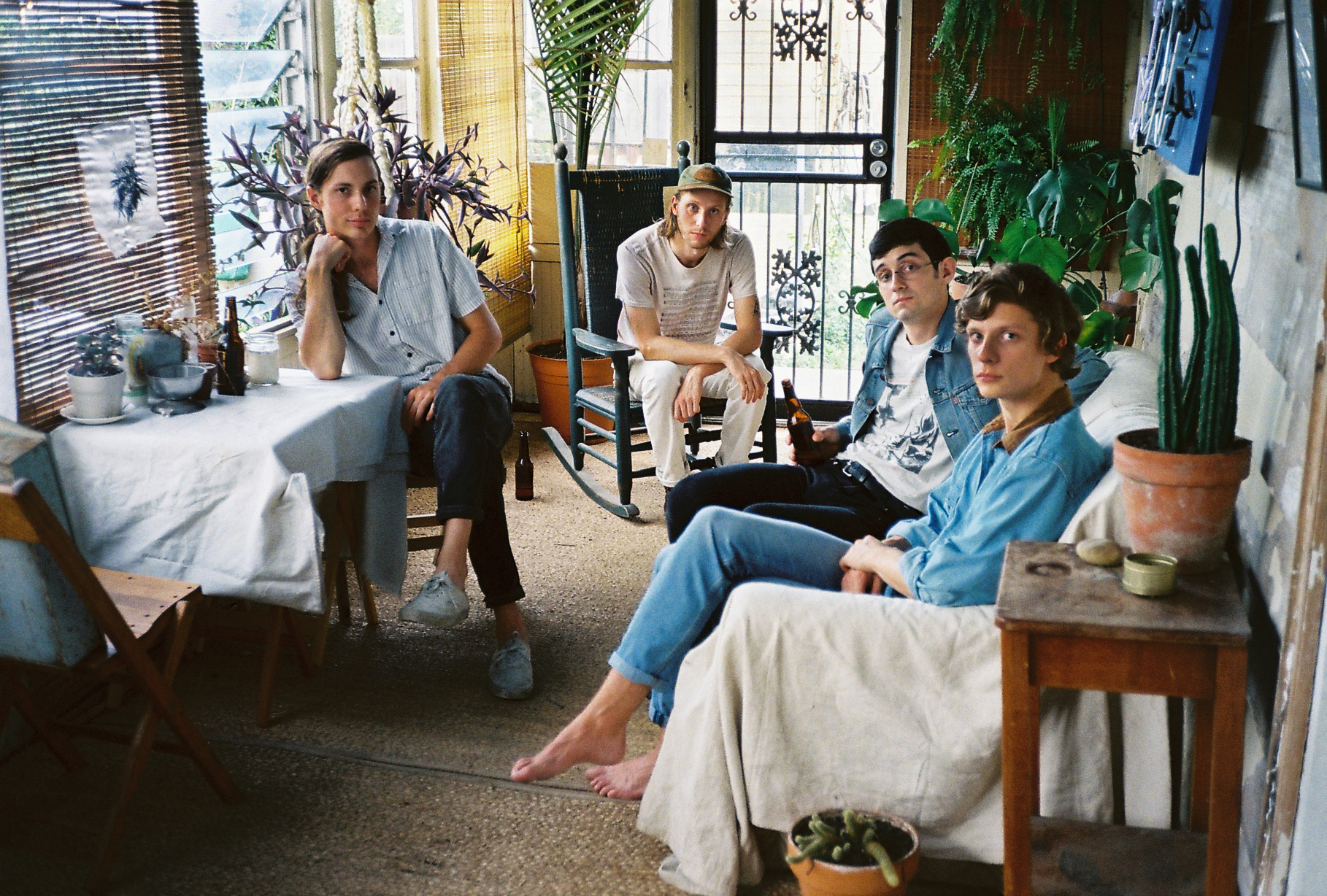 If you're after a band who can simultaneously sweep you away and knock you down a peg with their brash folk vibes and dictate lyrics–look no further than Bonny Doon. Calling Detroit home, this young band seem to make, almost accidentally, the finest twanged tunes that side of the Earth. Their debut has just been released in Australia, so AAA Backstage got to learn some insight into it.
The record has some real personal moments in there, lyrics-wise. Is music your best outlet for expressing yourself?
It's the only kind of public expression I do, though I started to work on but abandoned a podcast about Detroit pizza. I might have time for it someday though.
Has there been any difficulties putting the band out there in such a public forum?
Not really. I'm happy if the music is resonating with some people. We just want to jam and I guess we don't really think about much else.
Knowing the smallest amount about the Detroit music scene, did your hometown have an impact on the record's ambience / themes?
Partly. Some of the themes on the record deal with our complicated relationship with Detroit and how rapidly the city is changing and transforming around us.
One track on the record, What Time Is It In Portland, has this freaky, whirling undercurrent beneath the tune. It seems like a small moment of experimentation. Did you aim to break the mould a little bit on this record?
We use an Echoplex a lot to get some of those sounds. Our friend and collaborator Fred Thomas initially used one when we recorded our 7″ with him a few years ago. It really complimented our vibe for a while, we would use it live for a while too. The one we have always breaks so we don't use it as much anymore.
Pitchfork, in their review, seemed to drop the word "country" quite often. Personally, I wouldn't associate Bonny Doon's music as country. Thoughts?
Our music is Longwave. It's more of a lifestyle than a style of music.
I've been told you guys are big into Australian underground punk music–i.e. Royal Headache. What are some other acts you guys enjoy and why have they struck a chord?
Yeah we are all really into all that stuff. Eddy Current and Total Control and Dick Diver. All the Mikey Young stuff. I have a few Rat Columns 7 inches and Kitchens Floor records too. I saw Scott and Charlene's Wedding in Detroit a few years ago, they opened for Skygreen Leopards it was great.
Any Australia tour plans on the cards? There's a national touring festival here called Laneway Festival, which I think you guys would be perfect for if you want to jot that one down.
We would love to come to Australia. I feel like I would finally be at home.
Bonny Doon's self-titled, debut album is out via Spunk Records. Stream below.