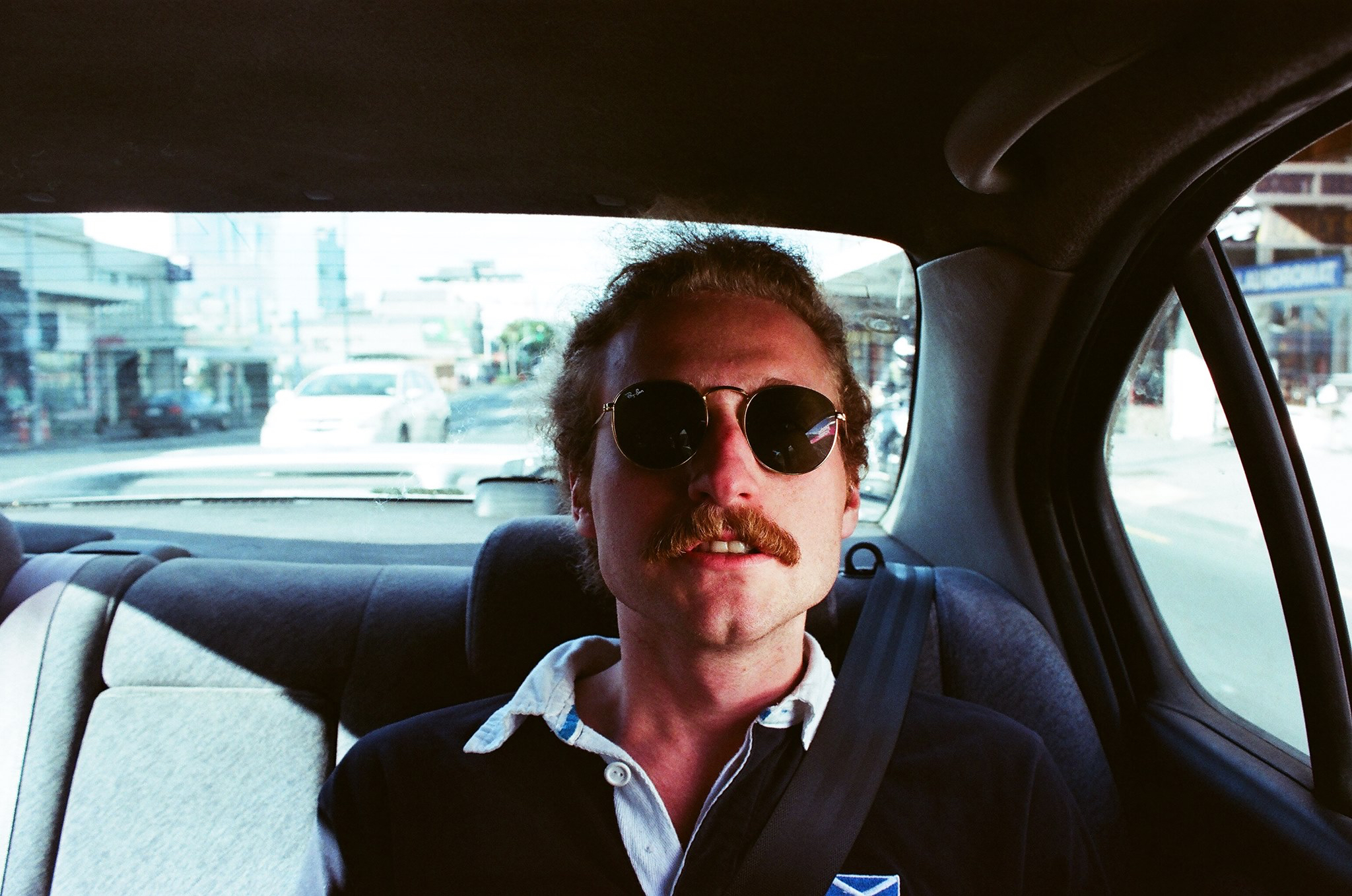 Tomorrow Never Comes is the punchy, massively psychedelic new single from New Zealand's rising star, Dave Weir. Making music that's belongs in your (cool) Dad's record collection, this '60s inspired blues-cross-psychedlic musician is making a lasting impression on us Aussies thanks to the single's VHS dream of a music video. We spoke to Dave about this single, its video and maybe crossing the ditch for an Australia tour.
What would you like the listener to get out of the single?

I want people to remember that we can end war. The big one. We don't have to explode, drop bombshells, shoot guns, etc. and we shouldn't tolerate our governments who basically condone war and oppression. I realise this to be the impetus for the song, in hindsight, because I don't think when I land these songs.
Is there a particular Australian artist that you would love to work with or is an inspiration?

Warren Ellis, Nick Cave, Kevin Parker. I would like to play live with all and produce recordings too.
You are definitely channeling some '60s sounds. Do you have a particular artist/band that inspires you from that era?

I gravitate towards artists who say unexpected things–play with their language and guitar music. Rock and roll. It's so elemental to me that the guitar itself is as inspiring as the music of any one band. It's like ringing a bell to me. Play a C Chord and you are channeling the sixties.
Has music always been what you wanted to pursue?

It's a lone pursuit. It's the blues. It's also a craft and I persue a certain mastery of that craft. Never thought I would.
Tell us the story behind the creation of the video for Tomorrow Never Comes.

We smashed it out in no time. Met up with Sam and his cool camera, drove to the film studio where there were a lot of costumes and suits for a movie. The idea was to get a solid performance of me lip syncing that the animator could trip out in post production. Keen for the next ones.
Whats next for Dave Weir?

I'm working on a new EP over here in Berlin that will be entitled 'Black Dorris'. A single will be out as soon as it can be. It's sounding excellent.
Plans to hit Australian shores again any time soon?

I'd love to come back over to Australia. I'd fucking love that. I want to keep developing my live performances so a little Australia tour could be fun. I could visit my old pals from Borneo.