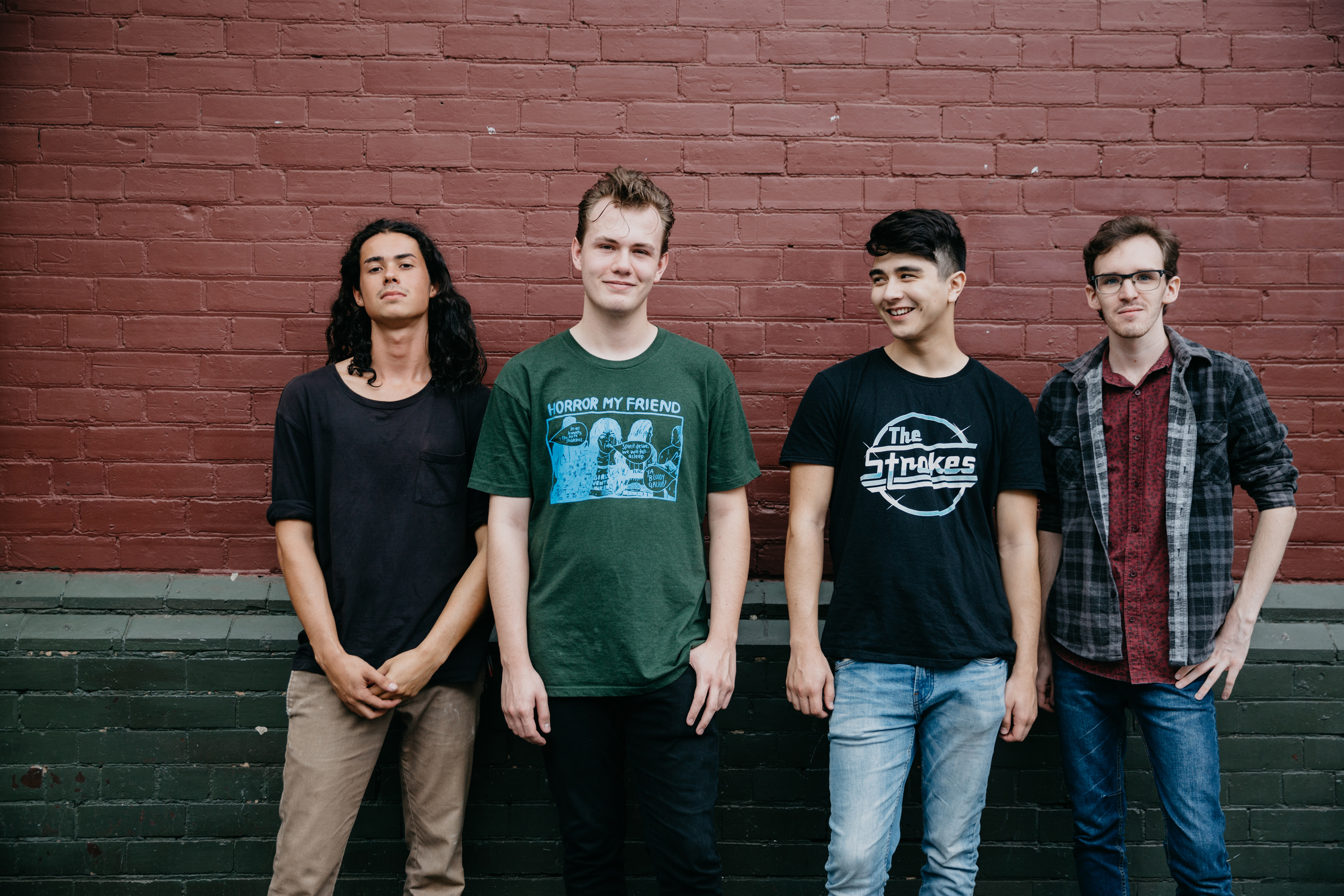 They're young, they're rowdy and boy do they pack a punch. Electric Zebra are the touchstone grunge band gracing your stereos at the moment thanks to the release of I Blink–the group's most resolute and definitive grunge sounding single to date. With the band boosting down the east coast in a few week's time, AAA Backstage got in touch with lead singer and guitarist Keelan Sanders via email to discuss the tour and the track's craftsmanship.
Electric Zebra has gone from being just a hobby for you guys to a real tangible EP. What was your goal for the band when you were first starting out?
We first started playing music together just as something to do on the weekends. Really the goal was to waste time with friends, tell people we had a band and then hopefully make something listenable out of it.
Konstantin Kersting, a stalwart of the Brisbane music scene, produced Ambition. What was it like working with someone that's had their hand in so many great things?
Konstantin is a great bassist and audio engineer. The Belligerents have been on the rise big time, but he is really down-to-earth, and we're thankful we got to work with him (especially our first time in the studio).
You've drawn comparisons to acts like Violent Soho and British India, especially with this most recent single. Do you see these bands as influencers or it is just coincidental?
We're definitely influenced by a bunch of Australian acts, you can always learn a lot from them I think, whether it's huge bands like Violent Soho or our mates in local bands. We definitely soak up those influences from the music scene, without trying to rip them off or anything.
What's an act that you wish that people would compare you too?
We always appreciate comparisons to bands we like, but don't wish for any one band in particular. There are some bands like Pavement, Sonic Youth, the Pixies etc., who did something really influential at some point without sacrificing what made them unique, and I really look up to that so I guess those kind of comparisons are the best.
I Blink has that punk edge but the lyrics are quite emotional. Is this a juxtaposition that you aim for in most of your music?
I don't know why, but most of the songs we've released have a lyrical tendency towards the emotional. I really like bands that can hit that anthemic feel without losing too much aggression, like Cloud Nothings, but also not getting too bogged down with that heavy ,"feel bad for me" sentiment. I guess the juxtaposition is there for some of that balance really.
Now that you've tackled the debut EP and have the backing of people like Kersting, Bryce Moorhead and Steve Smart, what's on the horizon for Electric Zebra?
We've worked with some great people, but it's still just the four of us ultimately, no manager or label or anything. So we're gonna keep touring and putting out music ourselves for as long as we can. We have a new recording nearly finished, and a varied bunch of zany ideas in the works that we're hoping to produce ourselves, but until then we just wanna tour!
Electric Zebra Live Dates
THURS 29 JUNE
The Zoo, Brisbane
SAT 1 JULY
Miami Shark Bar, Gold Coast
THURS 6 JULY
The Yarra Hotel, Melbourne
SUN 9 JULY
The Record Crate, Sydney