Q & A: Friends With The Enemy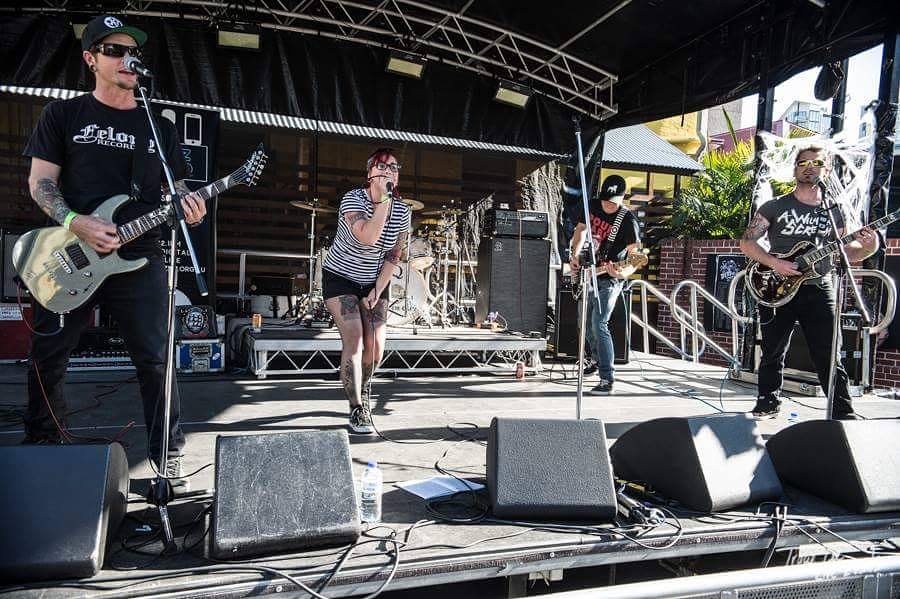 A year on from unleashing their debut album, 'Declassified', on Felony Records, the Gold Coast-cross-Brisbane hardcore group, Friends With The Enemy, are forever on the up-and-up. Talking time away post-Dead of Winter Festival set, we spoke to the group about their future plans.
So it's been a full day since you went on stage at Dead of Winter. Any thoughts on the whole experience?
Awesome! What a festival! It definitely exceeded my expectations. I've never been to a DOW before, so I was stoked to be there and even better to be playing. 
Did you catch some great bands while you were there?
I didn't actually get to hang around for long at all. I had to go pick up my kids as they were being looked after while we played. But I got to catch half a set of The Cutaways. They're great. The whole setup of the festival was awesome. I didnt know what to expect, so I was more than impressed. Awesome stage to play on.
You've had a few ups and downs recently, yes? 
Sickness. Stu got pretty bad gastro a couple of weeks ago which ended him up going to hospital. We had to pull out of a show which sucks. We hate pulling out—that's what she said.
It's also been a challenge juggling being a parent and getting to band practice. I've only been to about three band practices since having my son six months ago. The guys get together and practice, but if my mum isnt up to look after my two boys I have to stay home. But we still manage it well. 
You're having some down time soon, is that right?
Well our guitarist Callan is about to have his much needed back surgery. He's had a bad back since he's joined the band seven years ago. So we're stoked for him to have surgery and get it fixed. So we'll be out of action for a couple of months. We'll probably write some new songs in that time. 
Tell us a about your writing process? 
Usually Stu or Callan write a song and record it on the computer, bring it to band practice for us all to learn and then I write lyrics. It makes it easier to write lyrics having it recorded.
Where you do you see yourself, and your music, in five years? 
Haha I dont know. Hopefully touring more internationally. Our record label Felony Records is in California, so hopefully we get over there again. Our last tour to the US was amazing and something I hope we get to experince again.