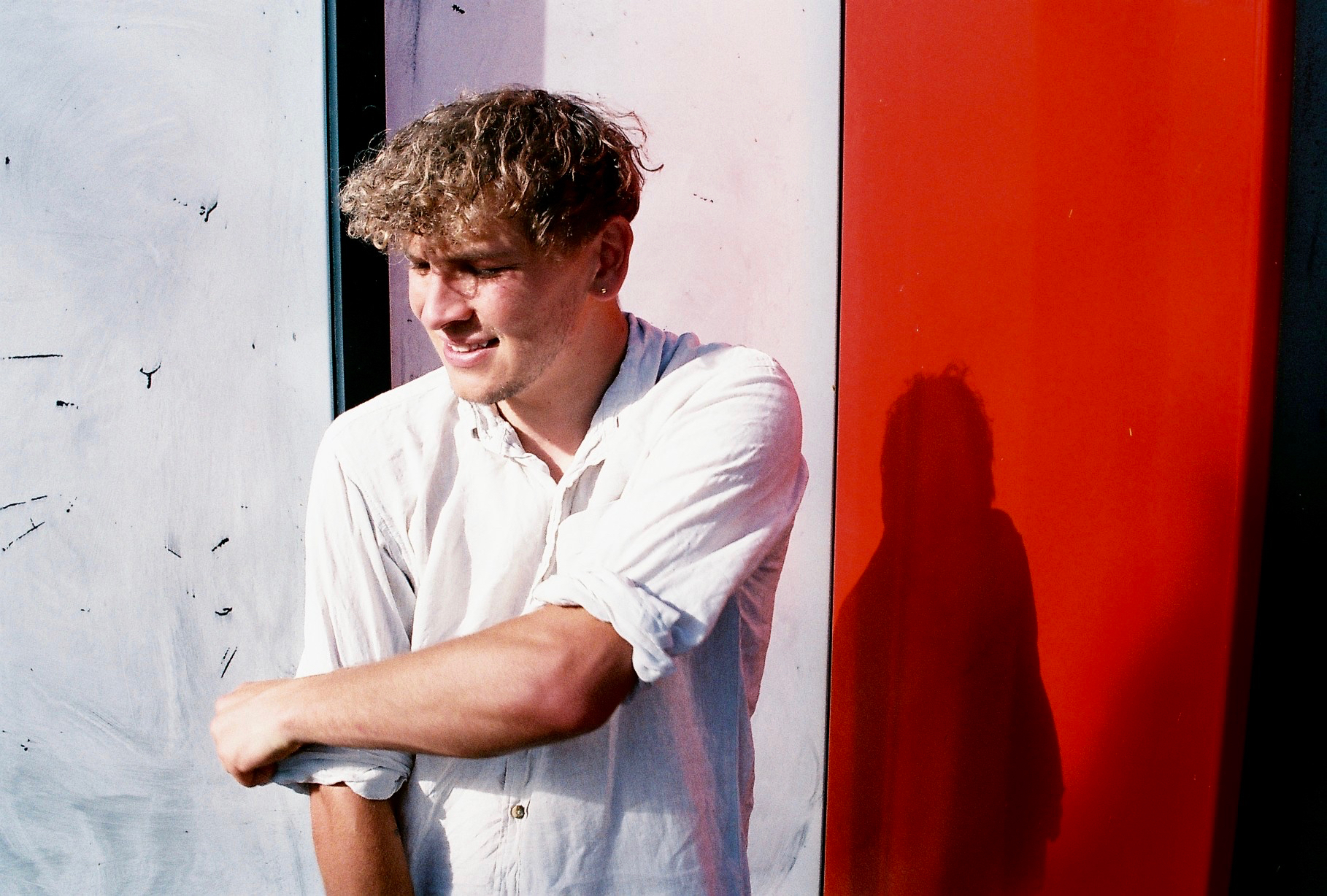 Sean Heathcliff has finally broken his comfortable identity crisis. Former member the of beloved, and dearly missed, Snakadaktal and now going under his proper name after breaking his debut solo mark under the name Kagu–having released an EP of the same name in 2015. With his new collection of songs on 'A Boy and His Rose', Heathcliff continues to progress his songwriting forte and pair it back with hushed, organic textures. Playing launch shows in Sydney and Melbourne respectively, we asked Heathcliff about his unique voice, transitioning to writing solo and taking these songs to the live stage.
The contrast in sound design between 'Kagu' and 'A Boy And His Rose' is quite stark. What was the process of making these set of songs a little more minimal than those on 'Kagu'?
While making the 'Kagu' EP I was trying to explore different ways to write a song. So there was a lot of trial and error with how those songs came about. 'A Boy And His Rose' sits more comfortably with itself and myself. The process felt more natural to me than 'Kagu'. It's just a step towards where I want to see my music develop.
Some tracks appear so beautifully barren in terms of instrumentation. Do you consider your voice as another instrument?
It's a good question, though I really struggle with my vocals. Calling my voice an instrument feels silly and uncomfortable due to its quality. Although I believe there is almost nothing better than vocals being used as if they were an instrument. I think mine are there just to help tell the story of the song. I'm closer to a talker than a singer really.
Is there any struggle remaining of having to write solo?
For me, it's still a pros vs cons thing. It's nice to have the freedom to take the music in a direction I feel I'm moving towards. But there's nothing nicer then sharing horrible and brilliant moments with a partner of some sort. I guess that's something I still really miss.
What were some goals you needed to tick off while creating this EP?
I knew I wanted the EP to be a step towards the type of music I've always wanted to make. Another goal was to be able to play these songs truly live, as I'm not really a big fan of backing tracks. And I guess I really aimed to get the lyrics right with these songs.
Too Far is an exceptional song and the standout of the EP. What's the story behind that track?
Thanks–that's very kind. Well it's pretty boring but I have this crappy little loop pedal at home which I adore. I'm hopeless when it comes to using it, but it's a lot of fun. So the whole song is really just a continuous loop. The words are me being worried about a growing distance between one of my best mates and I. It was me getting into my own head. But it was nice to see how important his friendship is to me.
How are you progressing with taking these songs to the live stage? Anything we should/shouldn't expect from these launch shows?
Well I think It's always hard to tell when there has been a long break between shows, though we're all very hungry to perform. I'm incredibly lucky to have four amazing musicians with me, who really are the reason to come and watch. I sing, talk and mumble but these guys are making some really beautiful sounds. I guess you can expect it to be somewhere between the 2nd best show you've ever seen and the 2nd worst show you've ever seen. So you probably don't want to miss out on that now do you?
A lot is coming up in your world at the moment. Thinking a little more in the future, what is there on the horizon?
Well we'll be playing a few shows here and there over the next couple of months. I've just about finished writing my next release, so hopefully that will be ready and out early next year. And I think a bit of a trip overseas is in there as well.
Sean Heathcliff Live Dates
THURS 25 MAY
Northcote Social Club, Melbourne
SAT 27 MAY
Brighton Up Bar, Sydney